About us
Adoriasoft is not just a blockchain development company
Our custom solutions become our projects for life — we build them from scratch, help to launch and promote them on the market, and offer ongoing support and maintenance.
With Adoriasoft, you are getting not only a wealth of fundamental knowledge of blockchain and other advanced technologies, practical experience of distributed systems creation, and expert development skills. You are getting a complete set of services with Adoriasoft becoming your long-term technology partner. We are a great team of researchers, development professionals, technology experts, and marketing gurus that can help you get your project off the ground.
Our values
Supreme engineering expertise
Our team's success rests on three pillars - solid theoretical base, constant learning and years of practical expertise. This combination allows us to take up projects of any size and complexity level using the most advanced industry innovations. We design and build software systems with the focus on our client's business goals and use the tools and technologies that allow achieving them in the most optimal way.
Effective project management
We regard software development as a complex, multi-faceted project and can organize it at any stage. Our experienced project managers can design a development project from scratch and plan all major components - select the technology stack, put together a team, estimate the timeline, define the milestones, set priorities. Our processes are efficient and flexible allowing for changes and producing deliverable product components at each milestone.
Technological diversity
While our team is mainly focused on blockchain and distributed ledger technologies, our engineers have extensive experience in other fields of knowledge, such as machine learning and artificial intelligence. In the ten years that Adoriasoft has been on the software development market, we have built dozens of hi-tech applications of various scale and complexity. Our portfolio includes a number of cloud solutions, microservice architecture projects, client-server systems. Our mobile development team can create cross-platform apps that will show superb performance and reliability on any mobile device.
Technical partnership
Our mission is never complete with product deployment. Rather, we become a technical partner for our client offering lifetime support and maintenance. We are committed to create and maintain software products that grow together with our client's business adapting to its changing needs. We take over the product service and maintenance allowing the client to focus on business goals. For startups, Adoriasoft engineers can become minor shareholders with the CTO functions to assist in launching a new product. Our experts help with business development, promote the startup at various industry events, pitch it to investors and offer ongoing further support. Choosing Adoriasoft as a technical partner, you are getting a full service package from the initial idea to product development, promotion, and support.
To
working Technological solutions
Our Approach
1. You have a problem
We will build a solution for it, and technology will help us. We do not believe in technology for the sake of technology - rather, it should serve us in creating working products.
2. You want a solution for your problem
Passion and enthusiasm - these are the common features that unite our team and the teams of our partners.
3. We do scientific research
We do not merely use the available tools and technologies - we modify, adapt, and even create them to serve our purposes.
4. We put together a technology stack
We define the technological approaches to product creation. Based on our extensive experience, we select the technologies that are the most effective for your solution.
5. Together, we shape up a business model
In modeling your project, we leverage our knowledge and a decade-long experience of building software products from scratch.
6. We build the product design and identify its core features
We make sure that the components we select join seamlessly into a wonderful product.
7. We prepare a whitepaper and design the product architecture
Every little thing matters - this is our approach to project preparation. We describe both the technology and the architecture we propose in sufficient detail.
8. We build a roadmap and a GTM plan
Failing to plan is planning to fail, and we never fail to plan each step of project development, from software creation to go-to-market.
9. We create the project design
At this stage, we create a step-by-step user journey making it as convenient and intuitive as possible.
10. We develop the software solution
Our team of experts and engineers creates the product implementing all the designed features and completing all the planned tasks.
11. We test and deploy the product
We test every little feature and function making sure that the released version holds no unpleasant surprises.
12. We assist in the product success
We do not stop at the release - our marketing team will support your product promotion and estimate the campaign budget.
13. We celebrate our success together
Our options are literally limitless - let's discuss them in private
14. We support the solution as a long-term technical partner
Our team of support engineers will resolve any issues quickly and effectively. We guarantee smooth updates and overall support of your product.
We are prepared to join your project at any stage, including the celebration
As of 2019, Adoriasoft has been extremely active in the global technology community
We are members of Hyperledger, The Linux Foundation, EAA, and CryptoValley that allows us not only to keep up to speed with the latest technology news but also to participate in improving the technologies and creating new solutions.
We are the champions!
As part of our research of the distributed ledger technologies, we never miss an opportunity to test new blockchains appearing on the market. TON Blockchain Contest was one of such opportunities that our team used to a double advantage - we got valuable hands-on experience of Telegram's blockchain and received awards in all three nominations.
Our engineers built two TON-based solutions showcasing the TON blockchain features and advantages. The labor and skills that we invested in this project were duly appreciated by the organizers and received favorable feedback from peer developers.
We try to attend all key DLT events and meet people who move the industry forward
In 2019, Switzerland almost became our second home not only for its natural beauty but mostly for the fact that it is one of the first states where blockchain-based solutions got a proper legal base. We believe that DLT will see mass adoption in the next couple of years and are prepared for this.
Our team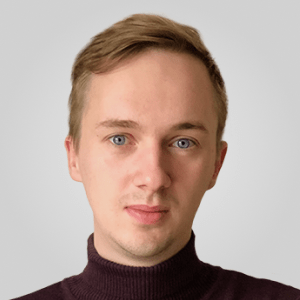 Andrii
Senior Blockchain Java Developer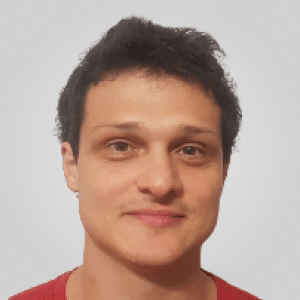 Yuri
Machine learning & Blockchain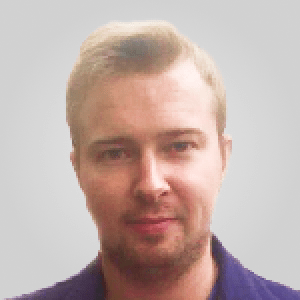 Sergey
DevOps engineer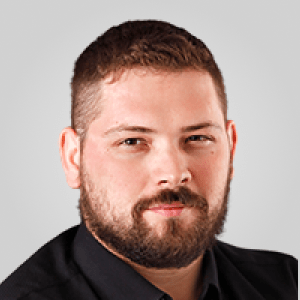 Maksym
Web Development Team Lead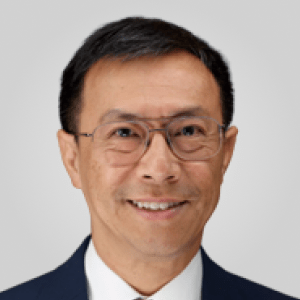 Bao Tran
BUSINESS DEVELOPMENT PARTNER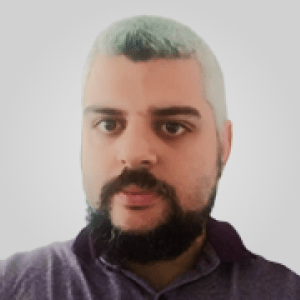 Arik
Business Developer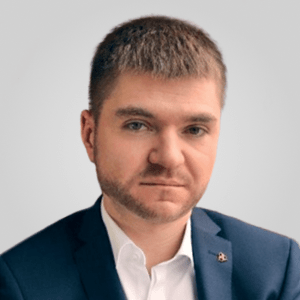 Vlad
Chief Executive Officer
Experienced Engineer and Consultant in software development space with profound knowledge and hands-on skills in Computer Science, Cryptography, Steganography and Distributed Ledger Technologies.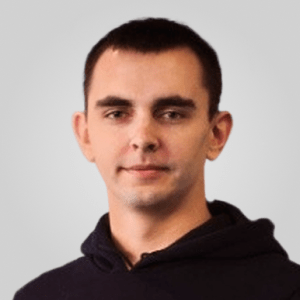 Bohdan
Chief Technology Officer
Computer Science genius and seasoned engineer with exceptional expertise in Steganography, Cryptography, Network Security and Distributed Ledger Technologies.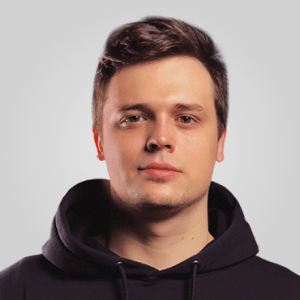 Experienced in creating brands from scratch, brand communication strategies, creative advertising campaigns, digital marketing strategies and techniques, product design and marketing teams management.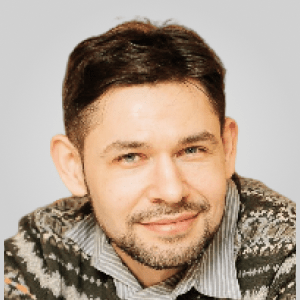 Andrew
Lead Blockchain Java Developer
Qualified full stack software developer and project manager. 15 years of coding experience, Java, C, SQL expert. Familiar with wide range of technologies and languages. Spent several years designing and building hardware and microelectronic devices. Winner of cryptography and blockchain related contests and bounties.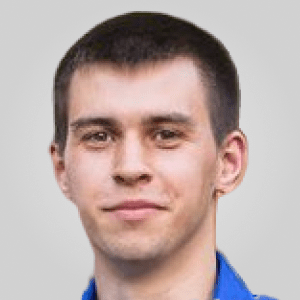 Vladislav
Software Architect JavaScript & Blockchain
Building high-load backends using microservice architecture along with SQL/NoSQL data storages. Full-stack dApps developer, writing ETH smart contracts using Solidity with Truffle Suite Stack (Truffle, Ganache, Drizzle) and connecting to React SPA with web3.js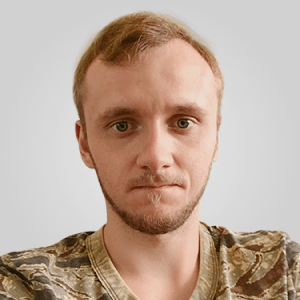 Alex
Computer Science & Blockchain
Experienced Engineer with expertise and background in Cryptography and Distributed Ledger Technologies. Math scientist with expertise in the theory of elasticity, hydrodynamics simulations and molecular dynamics simulations. Academic researcher at the Aston University (UK) and RAIKEN Institute (Japan).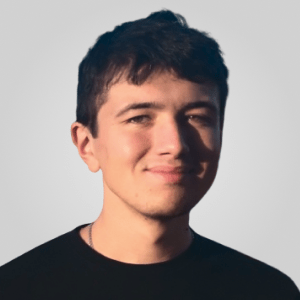 Oleksandr
Cryptography Researcher / Research Scientist
Expert in Cryptology, Cybersecurity, Computer Networks and Blockchain. Participant in multiple academic researches. Has several academic publications (including SCOPUS). Winner of several All-Ukrainian Cybersecurity olympiads. Scientific interests: post-quantum cryptography, blockchain, hash functions, network protocols.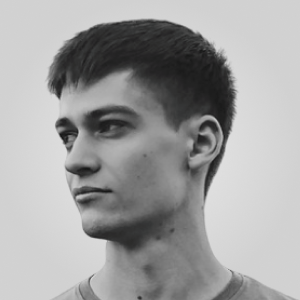 Rostyslav
Cybersecurity researcher / Research Scientist
Expert in Cybersecurity, Penetration testing, Cryptography, Steganography, Computer Networks. Has several academic publications in the cybersecurity field. Repeated participant in conferences on IT and information security.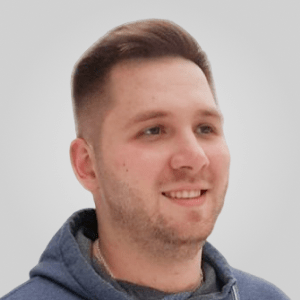 Skilled DevOps Engineer with 4+ years of hands-on experience supporting, automating, and optimizing mission-critical deployments both in cloud and on-premise, leveraging configuration management, CI/CD, and DevOps processes.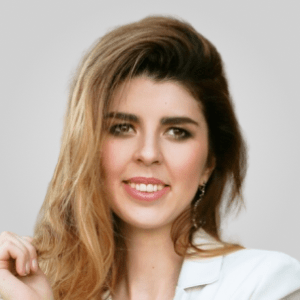 HR Generalist experienced in headhunting and hiring of top-quality IT specialists, employee life cycle management, organizing educational and recreational events.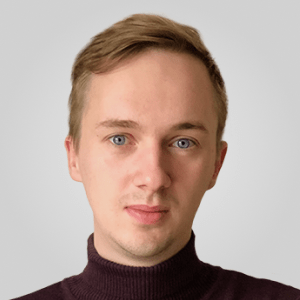 Andrii
Senior Blockchain Java Developer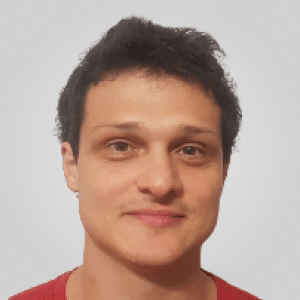 Yuri
Machine learning & Blockchain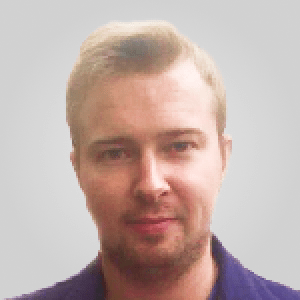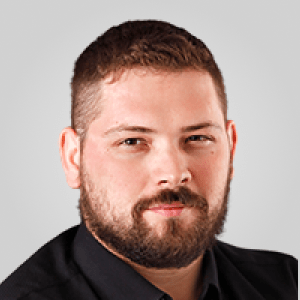 Maksym
Web Development Team Lead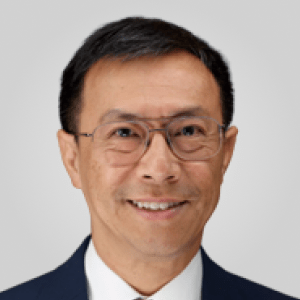 Bao Tran
BUSINESS DEVELOPMENT PARTNER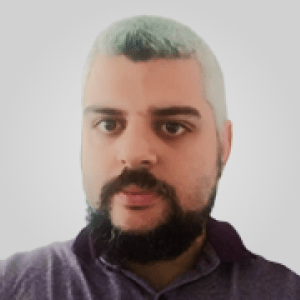 Want to discuss your project?
Contact us and get free assessment. Describe your task in two words.
your great project starts here