Adoriasoft at AIBC Summit – The Present and the Future
07.05.21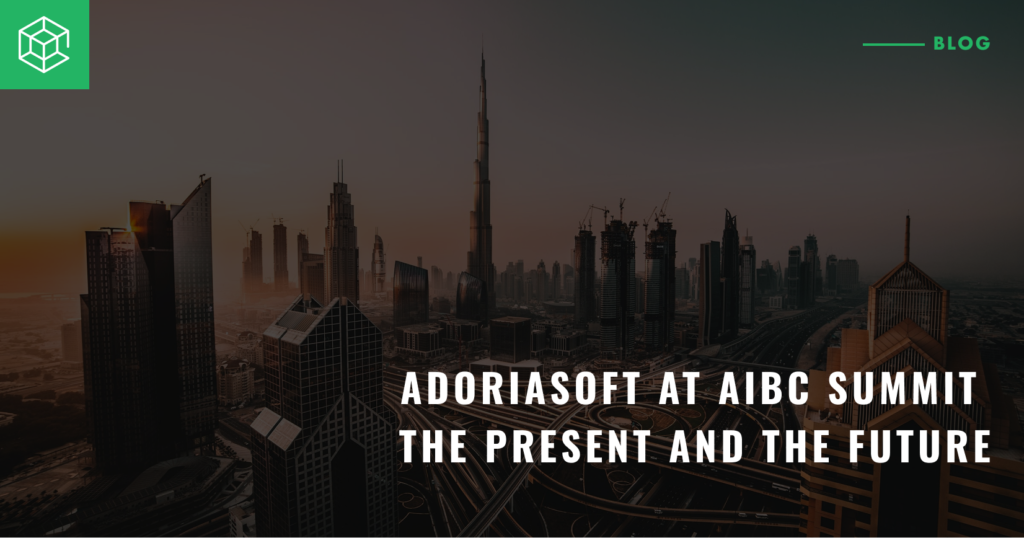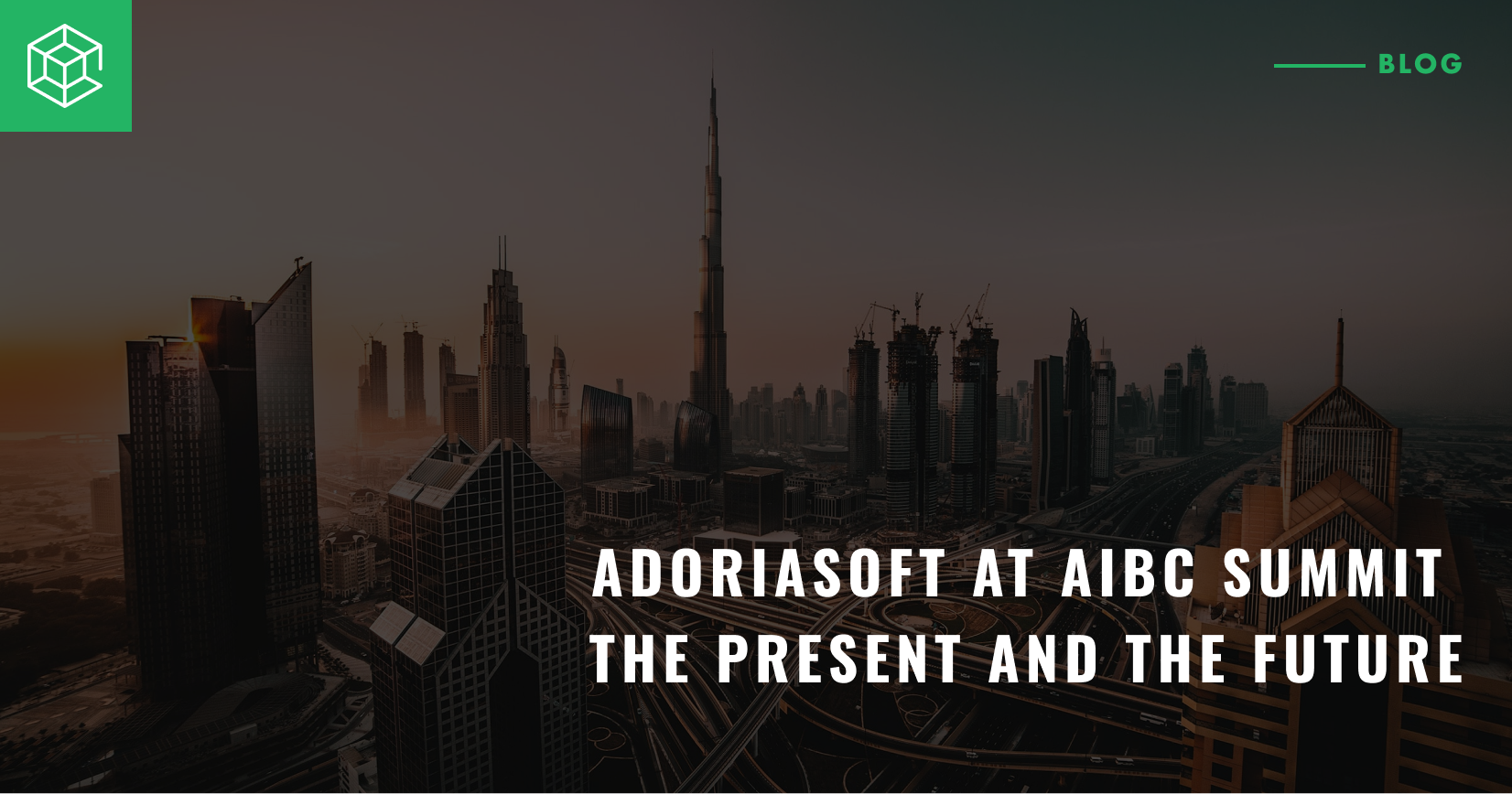 Visiting the AIBC Dubai Summit in May 2021 was an important event for the team at blockchain development boutique Adoriasoft. Along with 4,500 other attendees from across the frontline of tech innovation, we gathered to exchange ideas and learn about industry trends. 
We attended the conference with a range of goals in mind. Software development, especially blockchain, waits for no coder, and we wanted to:
Widen and deepen our network
Find like-minded teams to collaborate with
Engage in conversations about the tech we work with
How did we do this? Taking a booth at the conference so the leading lights were able to find us and we could show them what we're working on easily. 
Adoriasoft's sphere of work
Whilst the conference was focused on a range of technologies IoT, and AI, we were there to talk about what we do best: blockchain. 
As a blockchain development boutique, we have a laser-sharp focus on the sectors we work in, which are:
Blockchain core R&D — we use our expertise and knowledge of cryptography, math, and other underlying technologies to build new blockchains and fork existing ones.
dApps development — our team builds various types of dApps, including rapidly growing areas of DeFi and NFTs, focusing on high-end distributed apps on top of Ethereum, Polkadot, Cosmos, Hyperledger, Bitcoin, etc.
Blockchain consulting and security audit — experts at Adoriasoft analyze your requirements and provide qualified recommendations as well as auditing smart contracts created by third parties to detect any errors, bugs, or security issues.
This is where our expertise lie, and being at AIBC meant we could connect with teams from all over the world who do this, too.
What Adoriasoft took away from AIBC Summit
Dubai is a smart city, with many businesses embedding blockchain and other tech deep within their operations. During the two days of the conference, we met with a number of influencers in the space, both local to the UAE and from further afield.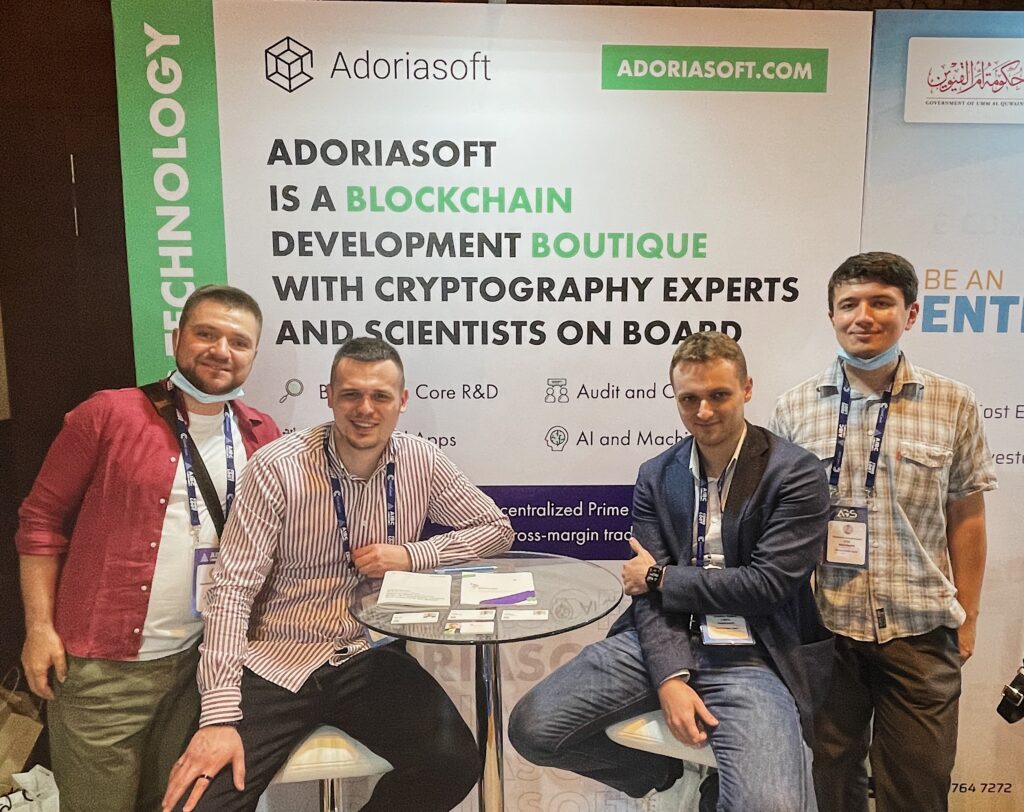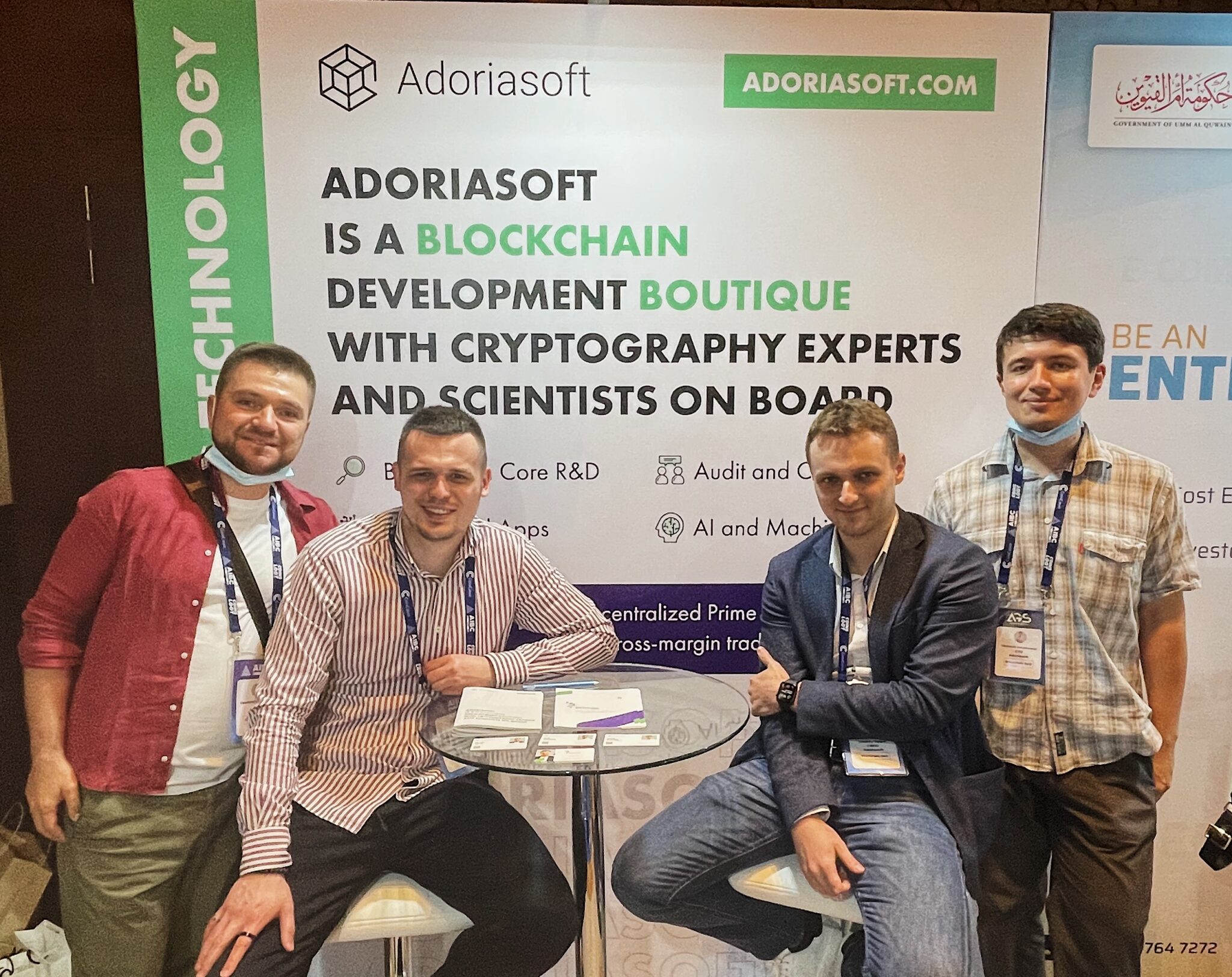 Blockchain's potential has only recently started to be fully realized, meaning most companies in the sector are start-ups. Here at Adoriasoft, we've been working with blockchain since 2010; in the market from the very beginning. We shared our years of experience; networking and consulting with other companies and discussing the potential to implement blockchain in their business model.  
Importantly, leads were generated which we are, of course, very excited about. Taking our skills and software capabilities into new projects is what we do!
What next for Adoriasoft
With the success of ABIC firmly under our belts, it's time to look to the future. 
The value of networking; meeting people who code in the same language; speak about the same potential that we do; is something we've become acutely aware of. 
We aim to become thought leaders in our space, particularly in core blockchain research and development. To this end, you'll see us at many more conferences and expos – as and when the world opens up – ready to share our innovations and build on our authority.