Adoriasoft's CEO Chats with Safety Detectives
01.04.21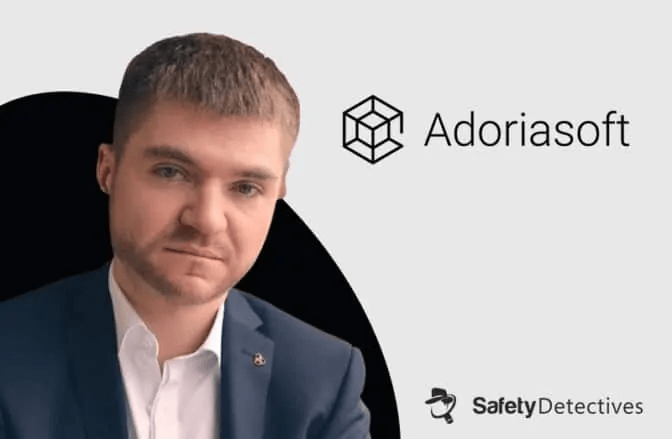 One of the key elements of blockchain and distributed ledger technology is its security – it's almost unhackable when done right. At Adoriasoft, we work with this technology every day to produce software that protects data and is highly encrypted. 
Working in this field, our company attracted the attention of Safety Detectives, who recently contacted us to have a conversation with our CEO, Vlad Kostanda.
Safety Detectives have a track record of detailed and in-depth reviews of online security tech, such as anti-virus and anti-malware software as well as VPNs and password managers. As a highly reputable site when it comes to offering security recommendations, we were keen to have a chat about where Adoriasoft fits into the space. 
Vlad explained to Aviva Zacks that we occupy the space around information and data security. Encryption and cryptography are integral to a lot of what we produce and form part of the Software-as-a-Service we create for clients. 
Being based around blockchain and DeFi tech, Vlad (Adoriasoft's CEO) explained, "[there are] vulnerabilities in DeFi protocols that can compromise any digital asset. And also personal data storage like, for example, centralized exchanges that store a lot of personal data about their users accumulated through KYC process is the second target for hackers to steal, and this is something that should be also addressed through different approaches."
Although not in the field of anti-virus or network penetration, there is still a lot of work done around security – protecting tokenized data is one area we work on. "We are developing and providing security audits of… smart contracts," Vlad (Adoriasoft's CEO) told Safety Detective. "So, we create these so-called distributed applications, and we can also review smart contracts developed by third parties and make recommendations on how to improve them and minimize the risk of such issues."
Adoriasoft's presence in the security field targets auditing of infrastructure, blockchain, and code. We ensure that a client's internal security is covered in case a virus or hack breaks through the systems.