Adoriasoft attends AIBC Dubai's First Expo
07.05.21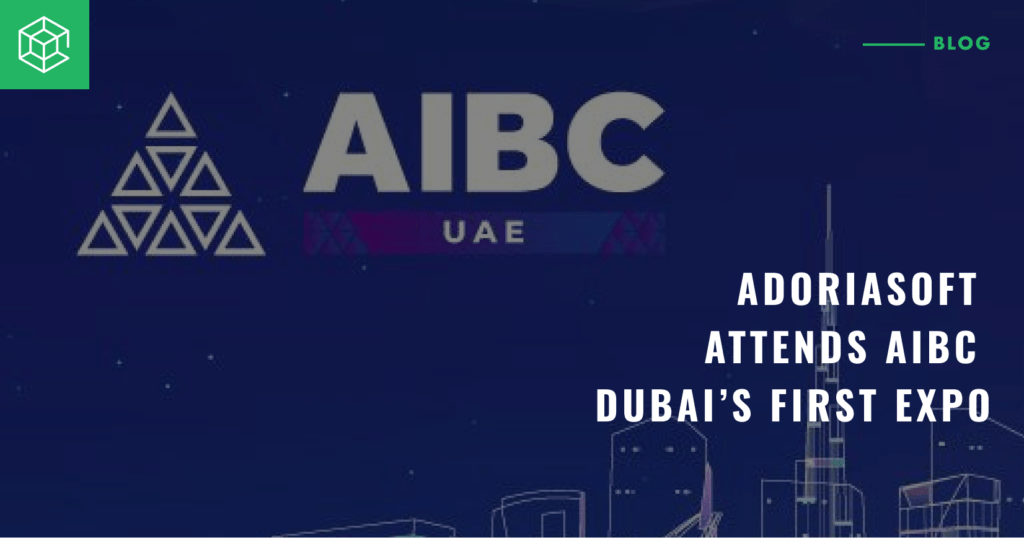 Members of the team from Adoriasoft attended the inaugural AIBC Summit in Dubai in May 2021; an international expo of emerging technologies. Running from 26th to 27th May 2021, the conference was attended by some of the leading lights of the blockchain, IoT, AI tech fields.
More than 4,500 people were at the conference, including representatives from Adoriasoft who had a booth on the conference floor. The first AIBC event outside of Europe was held at Dubai Festival City and was an engaging event packed with people working in the same sphere as us – it was refreshing to be surrounded by like-minded people.
Dubai is well-known as a tech innovation hot-spot, with smart city solutions and blockchain taking root across many sectors in the metropolis. As well a member of the Dubai ruling family, the CEO of the Dubai Blockchain Center, Dr. Marwan Alzarouni, and a range of founders and tech influencers from around the world were there to soak in the innovations.
We were in good company, with 23 percent of people at the AIBC summit working in the crypto payments sphere, 11 percent were developers, and ten percent working in the legal and regulatory area of these leading-edge tech fields.
Especially after a year of working from home, it can feel like our blockchain development boutique has been existing in a vacuum. At the conference, we had plenty of chance to talk to thought leaders in the blockchain and AI industry through our booth that was showcasing the work we do.
Discussing the innovations around blockchain, dApps, and information security helped us to see where the future trends are as well as affirm that we're moving in the right direction with the innovations we're working on.
By taking a booth, those walking the conference floor were able to come to us and learn about the work that Adoriasoft is innovating in the blockchain space. As well as learning from our conversations, we were able to shine new light on directions for research and fresh use cases for dApps.