Why Real Estate Apps for Agents and Customers Make Life Easier
06.08.17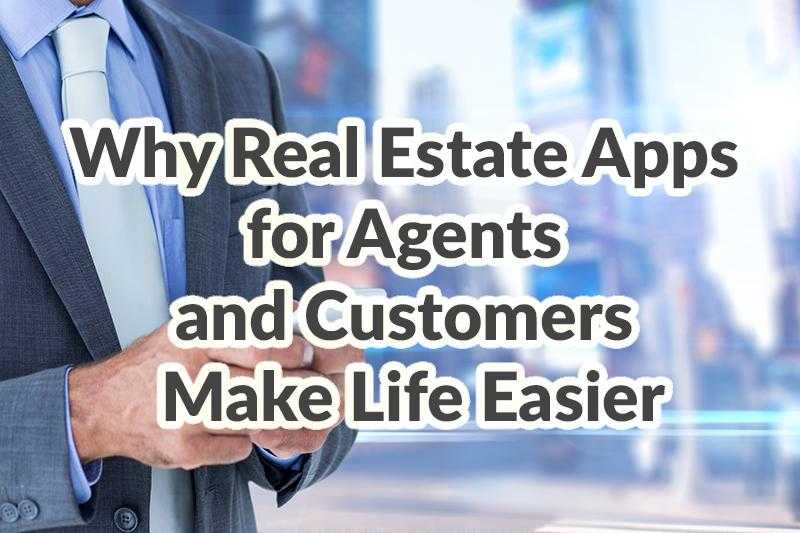 It might seem that real estate business is not complicated at all, but that's not true. For some weird reasons, people believe that owning and managing properties is a great source of passive income that doesn't require a lot of time and effort. Nonetheless, it is quite the reverse. Those, who've been in this industry for a long while, know for sure how much paperwork and bureaucratic procedures this business is associated with.
There are different kinds of leases, rental agreements, ownership documents, and other papers real estate professionals are forced to deal with on a daily basis. There are plenty of rules they need to follow, tons of regulations they should abide with, and countless documents they must sign every now and then. The only reason why some might believe that real estate jobs are simple is that all these tasks and procedures tend to happen behind the scenes.
Given the complexity of procedures and tasks real estate business is about, there's no wonder why tech entrepreneurs thought up of real estate mobile apps. These apps are meant to help real estate professionals save time and effort when dealing with their daily job responsibilities. If you make a quick research, you'll see there are dozens of real estate apps that might come in handy for agents, landlords, and real estate customers. Want to know why these apps are so popular and what potential do they have? Keep reading the article to find out.
Real Estate Apps Market Overview
It goes without saying that smartphones have already become an integral part of our lives. Three years ago, in 2014, the number of mobile users surpassed the number of desktop ones. People are using smartphones for a variety of tasks related to both work and personal life. According to expert forecasts, mobile downloads will generate as much as $77 billion this year. It is worth being mentioned that $35 billion will be generated from mobile apps solely. Based on this, it becomes clear why so many entrepreneurs bet on creating mobile apps these days.
To understand the popularity of real estate apps, it makes sense to take a look at top companies operating in this business niche. For example, a real estate app Apartment List has raised more than $60 million since the moment of its launch in 2011. Another industry leader Zumper received over $31 million of venture investments in four rounds. One more successful real estate platform Zillow has managed to raise as much as $96 million during its five funding rounds. Needless to say, real estate industry is brimming with possibilities for tech entrepreneurs.
10 Real Estate Apps to Look Up For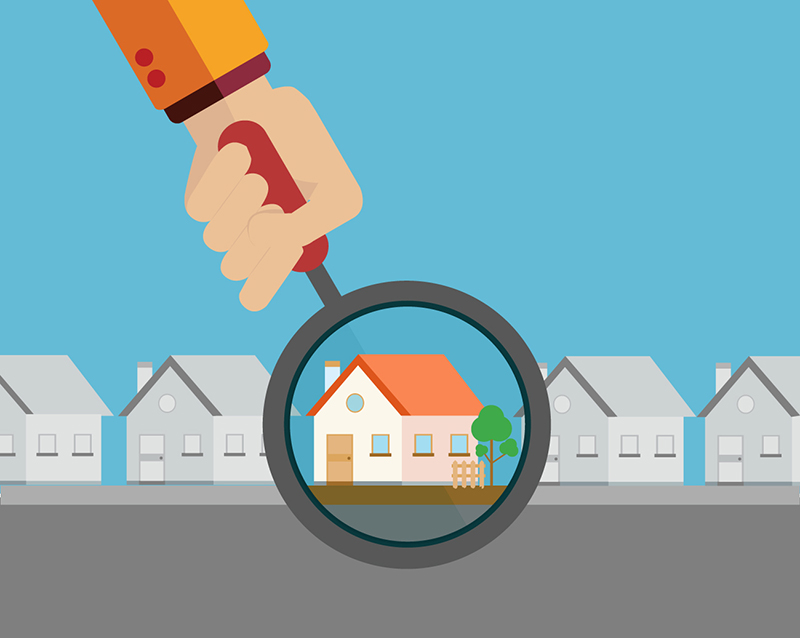 The first real estate app on the list is Redfin. This app is powered by local MLSs (multiple listing services), which means it contains thousands of actual real estate listings that are refreshed every 30 minutes. In this app, users can search real estate properties of different types, including condos, townhomes, apartments, and etc. What's more, this app allows to schedule open house meetings and even search for properties nearby certain schools. The app is a great choice for sellers, buyers, renters, and landlords. Redfin is available for free on the AppStore and Google Play.
This mobile application is for those looking for homes and apartments for sale or rent. This app allows users to see selling prices of homes that have been sold within the last three years, which helps determine the true market price of properties. Thanks to a unique GPS-triggered technology, the app determines the current location of users and shows the best property listings nearby. The app can be found both on the AppStore and Google Play.
Available for iOS and Android users, Trulia app is a great tool for people searching homes in particular cities and neighborhoods. The list of features of this app includes but is not limited to interactive maps, flexible search by amenities and prices, video tours, mortgage calculator, as well as voice access and messenger. Thanks to this app, agents and potentials customers can find each other with ease and negotiate the terms of their deals from the comfort of their smartphones.
Yet another example of a real estate app is Homesnap. This app is available for both iOS and Android users, and can be useful for everyone involved in real estate business. Basically, it is a mobile app allowing to share real estate pictures and discussing them in real time. Agents and property owners can receive updates when other users mention or discuss their properties via the app.  
One more exceptionally useful real estate app is powered by Realtor.com. Users of this app can search through the biggest database of property listings and find homes of their dreams. It's possible to search for perfect apartments or homes by price, location, size, and other amenities. One can even see schools, restaurants, banks, and shops located nearby each property listed on Realtor.com. As a bonus, users of this app receive notifications when the prices for properties they like change. Since recently, users can also enjoy 3D home tours and 3D maps.
One more app that can be equally useful for both customers and agents. Inside of Zumper's mobile app, users can search for perfect homes for rent and enjoy the entire rental application process managed by professionals. At the moment, the app is only focused on renting. The biggest advantage of this application is that it facilitates the process of applying for long-term rent by providing online alternatives to rental paperwork. The app is available on the AppStore and Google Play for free.
This mobile application is a great fit for those real estate agents who manage multiple properties simultaneously. Thanks to this app, agents and brokers can maintain their properties and collect leads generated from different sources. They can also schedule appointments with prospective buyers or renter, share properties that match somebody's criteria via WhatsApp or e-mail, and get notifications on the status of their properties. At the moment, the app is only available for Android users.
Available for both iOS and Android users, MagicPlan app is a great tool to create and edit floor plans. The way this real estate app works reminds of magic. All it takes to create a detailed floor plan of a property is to shoot it with a smartphone camera. The system will then generate a detailed floor plan in 3D. One can even add objects and annotations to each floor plan in a single tap.
Another telling example of a quality real estate app is Lovely. This app is designed for searching, finding, and renting perfect apartments. Inside of this app, users can search through multiple listings and filter search results by location, size, price, and other factors. The app sends users alerts when there are new apartments matching their search criteria. What's more, the app allows to submit credit scores and even verify employment via Linkedin. The app is available for iOS and Android users.
The last but not least real estate app that deserves our attention is Listing Plus. In this app, users can create and edit listings, set up open houses, track the number of open house visitors, securely store property access codes, as well as share listing statistics with clients. What's more, agents can notify potential customers about changes in price directly through the app.
How Real Estate Apps Can Help Customers and Agents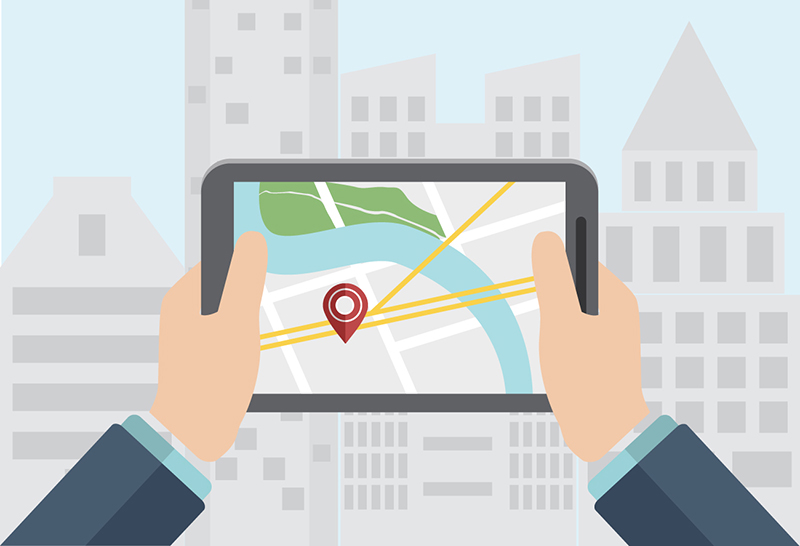 By now you know that real estate apps business is brimming with opportunities and are familiar with most popular startups in this industry. Now it's time to find out why do real estate professionals and customers need those apps:
Real estate apps remove the burden of paperwork

Such apps save time and effort for those looking for houses and apartments and those trying to sell them (or rent out)

Real estate agents with multiple properties can keep all their listings organized and under control

Customers can save themselves a headache of attending open houses and negotiating terms of deals

Real estate apps offer the most up-to-dated information about current deals

Such apps keep customers informed about price changes
Features to Include in a Real Estate App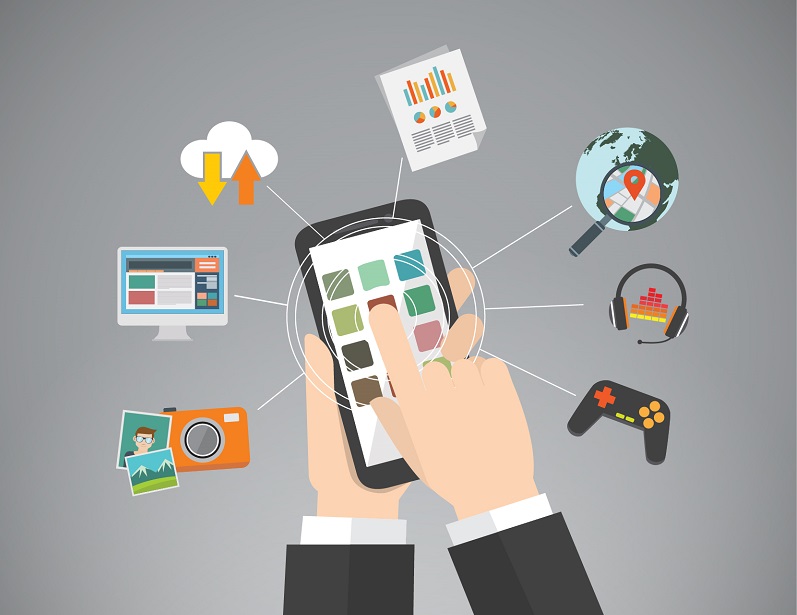 In real estate business, visual information is crucial. Let your users see the precise location of each property on a map and make them enjoy 3D tours of properties listed on the app. To make your app even more impressive you can implement virtual tours to properties using VR technology such as Oculus Rift headgear. Thus your real estate app users who own the mentioned VR systems will be able to immerse in a real estate virtual tour experience.
Also your real estate app may benefit from augmented reality by using the camera of a user's smartphone. For instance, your app users may take pictures of their furniture pieces and then the app may naturally superimpose the detected piece into the interior of the house your app lists. AR technology can be used in many other different ways within the app that will be beneficial for its users.
Built-in messenger to let parties keep in touch and negotiate the terms of deals
Of course, users can easily communicate via Facebook or email. However, it adds up extra points to UX if they can talk to each other without the need of closing the app. Instant and effortless communication is vital for successful real estate apps.
Push notifications to let customers know about price changes and new listings matching their search criteria
Push notifications are a great way to make users come back to your app. Make sure to take the most out of this fact. Nevertheless, make sure not to overuse this excellent customer retention technique.
Search & save favorites option
Users should be able to search properties matching their needs and wants, as well as save them to wishlists for future consideration. Without this feature your real estate app will cause confusion among its users.
It would be great to let users sign rental or purchase contracts directly through the app. There are ready-to-use APIs to make it possible. So make sure to implement cutting-edge e-sign functionality and make the app highly secure in regards to any personal data.
To Sum Things Up
Just like any other business, real estate is changing because of technologies. To keep up with all these changes, agents and brokers should incorporate digital solutions into their business models. It means that the demand for real estate apps is going to increase in the years to come. Grab your chance to develop a real estate app of your own. Hire the best mobile app developers you can find, give them clear instructions, and create an app that will disrupt the entire real estate industry.
Considering a profound expertise in mobile app development, web development, software solutions development for financial institutions, banks and, of course, real estate industry, Adoriasoft is a choice of many businesses who require professional app development. Contact Adoriasoft today and you will get a free estimation of your real estate app for both Android and iOS users!