Split Bill Apps Like Splitwise and How to Make Them
05.15.17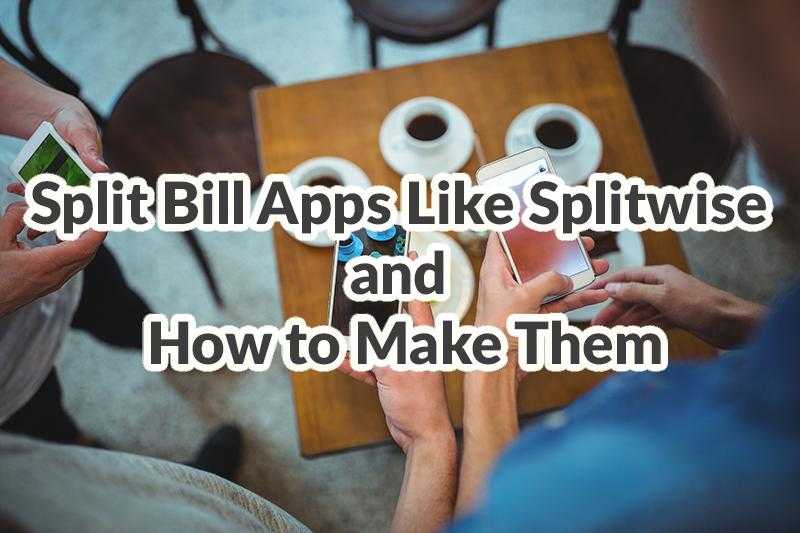 Did you ever have a problem with splitting bills with a friend in a bar or a restaurant? You're not alone. However, modern technology aims to help us in every way possible, So if someone has a cool party with friends at a local bar, they no longer need to decide on splitting payment and finding enough cash to give one a change. Split bill apps solve a problem very well. But before jumping into this one blessing of the digital world let's take a look around us. 
It's hard to argue that we're living during very interesting and fast-changing times. Things around develop and evolve before we even know it, and the trend seems to be gaining momentum. When our parents or grandparents were in their twenties, they were forced to spend hours on some tasks. For example, dealing with paperwork, waiting for their turn in a long line in the bank to make a payment, and figuring out who owes whom and how much, when there was a time to pay for a check in the bar. There is no need for a thorough research to see that these times are long gone.
Today instead of doing paperwork, people sign documents online in a few mouse clicks. Unless one's signature is remarkably long, the entire process won't take more than a minute. All it takes is to open a document in a program like HelloSign, sign the doc, and send it to the recipient. If there is a need to pay for utility bills, one no longer needs to visit a real bank. There are services where such payments are automated. 
A large variety of effective mobile apps come in handy to simplify our lives on a daily basis. So let's find out more about split bill apps now.
Split Bill Apps: Who, When, How
Split bill apps are mobile applications designed to remove the hassle of splitting payments manually. Armed with such an app, people can enjoy their bills being split automatically (even if there is a need to make an uneven split with plenty of people) in a matter of minutes. The app sends notifications to everyone in the deal pay and keeps everyone updated about who has already paid and who hasn't.
To make it easier to understand how handy these apps are, let's briefly review the most common situations when people are likely to benefit from using them.
If someone is living with a roommate (roommates) and it's time to pay monthly rent. Instead of calculating the expenses and splitting paychecks manually, one can use the split bill app and get things done in a matter of seconds.

When a company is planning a multi-country group vacation and it's time to calculate the budget and make everyone pay their share. In this case, using split bill apps can save plenty of time and effort.

If someone has just had a great night out with friends or colleagues, and now it's time to ask for a check and decide who pays how much. To streamline the process, one can use a split bill payment app.
Of course, these are only the most obvious situations where one might benefit from using a split bill payment app. However, it's time to move forward and find out what companies offer the best apps of this kind.
Split Bill Apps That Have Already Made Huge Strides in the Niche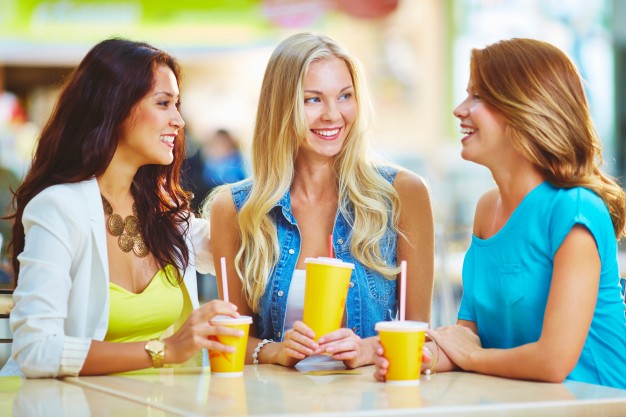 One of the most well-known split bill apps is Venmo. Just like any other app in this category, Venmo takes the pain out of splitting payments manually. One can download this app for free on iOS or Android. The app allows users to receive payments from those who owe them money or send them payment requests they need to fulfill. The greatest part is that if a user has upgraded to iOS 7, he or she can send and receive money through AirDrop system.
The next split bill app to be considered is Splittr. It costs $2 on iOS, and it's clear what people pay for. This is how things work: a user creates a trip or an event or whatever, adds individual expenses related to it, then adds people involved and mentions how much each person has already contributed. The app will magically determine the current balance of everyone and tell who owes what and whom.
GroupMe is another great app to split payments. It's literally one of the easiest apps in this category. All it takes to use it is to click the 'paperclip' icon, tap collect, and indicate how much everyone owes. Then people who owe money can pay through their credit cards. As soon as they are done, everyone gets a notification. The important part: people don't need to have the same app to be able to pay. One with a GroupMe account can send everyone a link to complete payment.
This split bill app is on a mission to remove the hardship of paying rent. With Lovely, a person can automate payments by inputting the info about a landlord and setting up recurring payments. Of course, it's also possible to split bills with roommates if there are any. For the convenience of users, the app sends notifications 5 days prior a payment day, when the transaction is completed, and when a landlord receives the money.
One more nice app to split bills with your friends is Square Cash. The app allows people to use their Visa or MasterCard card numbers to complete all transactions. One can protect his or her payments either with a password or a Touch ID. What's more, it's allowed to cash out payments directly to a bank account for only a 1% fee.
Although this app works great for nearly all kind of bills that can potentially be split, it is especially good for dealing with restaurant checks. With Splitwise, users can indicate who picked up the check and who owes what and whom. The app will also send friendly notifications to those who don't pay their share in time.
The next great split bill app is Billr. It has got a similar functionality to other apps of this category, but there is a nice feature that makes Billr stand out among the competitors. Once the bill is successfully split and paid, users receive a carbon copy of the split check via text message or email.
SpotMe is another nice app allowing you to split bills. With SpotMe, users can either split payments evenly or customize the amounts. It will only take one tap to settle the balances in a group of people. What's more, one can view the balances of friends with this app.
Commonly considered one of the simplest split bill apps out there, Tab should be the app of choice for those who value minimalism. All one needs to do is to snap a photo of a check and assign split totals to people. The app will calculate a share of each one and take into account both tip and tax.
Divvy
This split bill app has taken it one step further by letting users scan their checks using OCR to 'indicate' the line items. Then users can assign each line item to a certain person and make them pay for it. Another perk of using Divvy is that one can divide all group members into sup-parties and ask these smaller groups to pay for their parts together. Tax and tips are also calculated.
Key Features to Include in a Split Bill App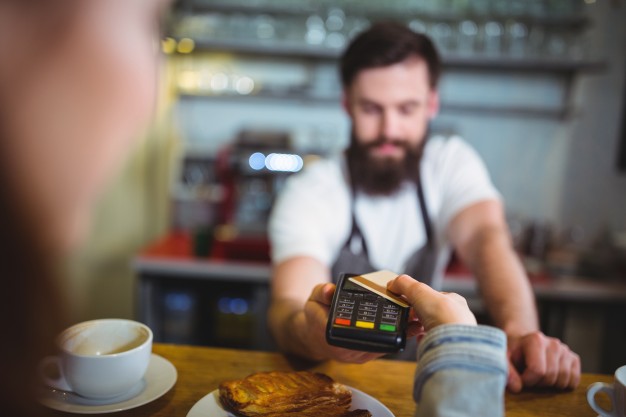 Now it's time for the most important part. The mobile app developers at Adoriasoft have examined the functionality of the top split bill apps and came up with the list of necessary features to help you make your choice. So let's find out what features should a split bill app consist of in order to get popular among users. Ready to learn?
Notifications to remind each person you shared a bill with to pay their part on time
If you've ever split payments with friends, you know it's not the most comfortable thing to do to remind them about paying you back. That's why friendly and funny notifications sent directly from an app should be a part of any split bill app.
Ability to set up recurring payments and receive reminders a couple of days before the due date
Users should be able to set up recurring payments to be made via an app. This is a must-have feature for an app allowing to pay rent and utility bills together with roommates.
OCR system to 'read' a check; ability to assign each line to a particular person
This particular feature is especially useful for users splitting and paying for restaurant checks. It allows people to save time and effort manually inputting each point of the bill.
Possibility to link credit cards to accounts and cash out all payments directly to one's bank account
It's good to have money in your app, but it's way better to be able to cash it out. This feature is a must-have for any successful split bill app.
Security protection to prevent fraud transactions
Since split bill apps deal with money, they should be built with security in mind. Your goal is to hire professional app developers who know how to create a built-in authentication system into your app.
For the Finals
It takes skills, knowledge, and experience to create a secure and convenient split bill app. Given that apps in this category involve money issues, we cannot stress enough the importance of hiring professional developers to work on the creation of such apps. Here at Adoriasoft, we make data security our top concern, and this is what makes clients prefer us to competitors. By the way, if you are planning to launch your own split-bill app, you should definitely think about how can you benefit from it. Take a look at the top 10 proven approaches for monetizing your app.
If you're thinking of finding professional mobile app developers for your split bill app project, then contact Adoriasoft. You'll get your project estimated by experts for free!