VPN Mobile Apps for Android and iOS
07.21.17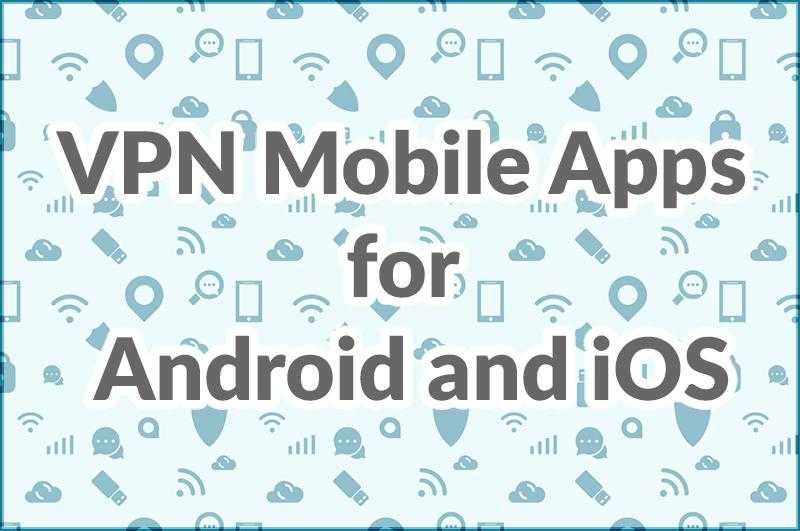 It's an inherent part of human nature to always stay concern over security. It's one of the instincts we have, and this is what keeps us from getting into trouble every now and then. With rapid advancement of technologies and Internet in particular concerns over security seem to be getting new shapes and forms. In today's world we hear the term 'cyber security' all the time. Sometimes we even have to deal with cyber security measures ourselves. One of the most commonly used cyber security tools out there is VPN technology.
As you might have guessed from the title, today's topic of discussion is VPN mobile apps. This information will be of great use to those who are interested in developing or launching their own VPN mobile apps. So let's try to figure out how this does technology works, what exactly it is used for, and how many people actually use it on a daily basis.
VPN: What is It? How Does It Work? Who Use It?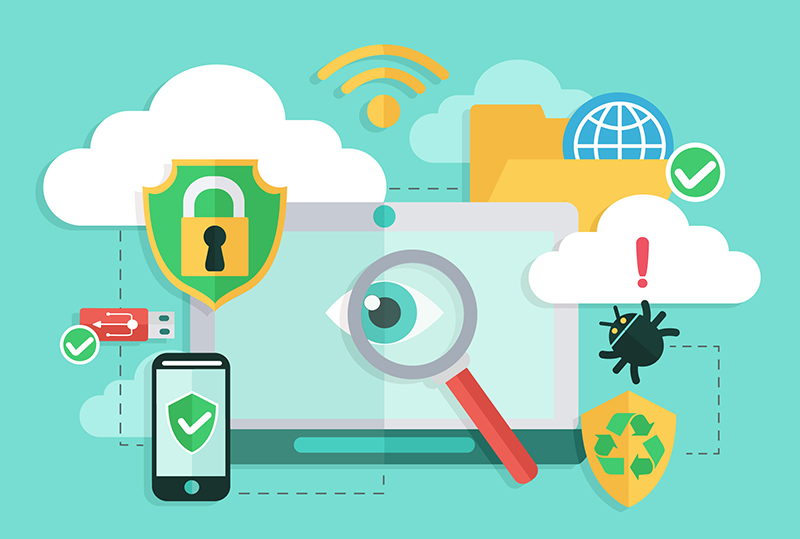 For starters it makes sense to define what exactly should be understood by the word 'VPN'. This term is an abbreviation for Virtual Private Networks. It is a network technology allowing people to connect to the Internet through a server owned by a VPN provider. Basically, it is a technology creating a secure Internet connection to either a public network like the Internet or a private network that belongs to the provider. 
VPN technology is used for plenty of purposes. So let's take a look only at the most common of them. Who might benefit from VPN?
Educational institutions in order to connect their campuses distributed across the country or even worldwide.  

Employers when they need to access their company's confidential information while being at home or traveling.  

People who use torrent services like BitTorrent and want to stay secure from possible frauds and scam.

Those who want to protect themselves from hackers when using public hotspot WiFi connections.

People who want to access information that is for some reason only available for residents of certain countries.
Given this, it becomes clear that the mission of VPN is to provide privacy by hiding people's Internet activity from providers or governments. VPN also helps evade censorship, protects against hacker attacks through public WiFi hotspots, and more.
VPN Mobile Apps: How Popular Are They?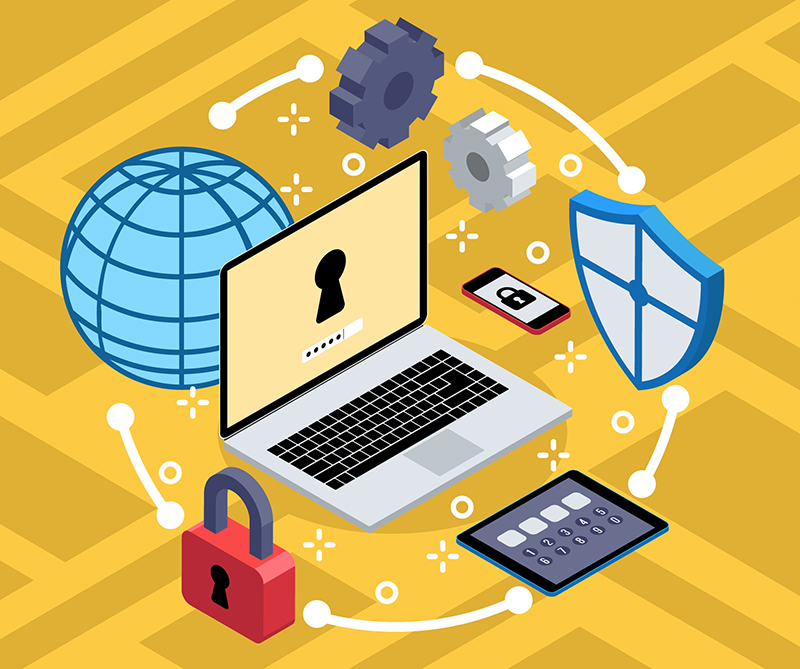 While it's true that VPN Mobile Apps are used all across the world, residents of certain countries are more likely to use such apps to access content on the Internet. Thus, Indonesia, Thailand, China, Brazil, and Saudi Arabia are among the top five countries where VPN Mobile Apps are in especially high demand. Such countries as Germany, US, Australia, and the UK are, in turn, the leaste active users of VPN technology and VPN mobile apps in particular.
Overall, only 24% of all Internet users have used VPN at least once. Fun fact: nearly one-third of all VPN users (29 percent to be perfectly strict) report that they've been using the technology to access content from Netflix.
Top 10 VPN Mobile Apps On the Market
Available for both iOS and Android users, NordVPN is one of the most popular VPN mobile apps on the market. This app makes it possible to connect to over 1000 different servers across 57 countries by securing users' private data with a multi-level encryption. Although the app can only be used by subscription ($12/mo or $68 annually), first-time users can enjoy a 7-days free trial. What's more, the app offers a 24/7 support, up to 7 connections under the same account, and much more.
This VPN mobile app can be downloaded for free from both Google Play and the App Store. The service works with no speed limitations. This makes it possible for users to stay digitally secure, invisible, and protected while doing whatever they like on the Internet. The app features reinforced encryption, multi-port integration, live 24/7 support, and more. The app is powered by more than 750 servers placed around 180 cities all over the globe. One of the best things is that those subscribed to PureVPN premium package are able to work on up to five devices simultaneously with just one account. 
Another amazing app among the list of VPN mobile apps is PIA VPN. This app ensures privacy and security of Internet users thanks to its IP cloaking, data encryption, and defeat censorship features. This app is not free, but relatively cheap. One can download PIA VPN from the App Store or Google Play for as little as $6.95 per month or 39.95 per year. This app boasts its proven no log policy, unlimited bandwidth, and a variety of payment options from regular prepaid credit cards to gift cards to even Bitcoin. The app can be accessed through five different devices at once.
Available upon subscription or free trial, ExpressVPN is one of the most popular VPN mobile apps among Android users. This app provides over 145 service locations in 94 countries. Users are not limited in terms of server switches. This means that one can change their locations as often as he or she wants to. The app offers a 24-hour support via chat or email, no-logging policy, and works on all mobile data carriers.
Available for iOS and Android users, VyprVPN is yet another popular mobile app of this kind. Just like most of the VPN mobile apps, this one encrypts Internet connections, protects online privacy and security, prevents leaks of private information, as well as makes it possible to bypass censorship or restrictive networks. The app is powered by more than 700 servers and 200,000 global IPs located worldwide. There are no limits regarding data usage.
The next VPN mobile app that deserves to be included on the list is TunnelBear VPN. The mission of this app is to provide users an access to censored or blocked websites by keeping their physical location private and protected. Thanks to the app's strong encryption, users can use public Wi-Fi hotspots anonymously. What's more, the app boasts a friendly customer support and an exceptionally simple user interface. The app is available for both iOS and Android users.
Available for as little as $5.99 per month on the App Store and Google Play, F-Secure Freedome VPN remains one of the most popular VPN mobile apps for many years in a row. This app allows people to surf carefree via public Wi-Fi without the risk of hackers attack of any kind. The app's single-button interface makes it exceptionally easy to use, which helps the app to gain popularity on a regular basis.
One more popular VPN mobile app, IPVanish provides a secure Internet environment for its users. The app helps people protect their emails, instant messages, browsing history, online banking details, and data transfers. This app is powered by more than 850 VPN services worldwide and has more than 40,000 shared IP addresses in 60 countries. Thanks to quality 24/7 support, unlimited switches of a server, and military-grade encryption, IPVanish is deservedly considered one of the best VPN mobile apps on the market.
One of the best things about HideMan VPN app is that it's available for free for both iOS and Android users. Just like any other app of this kind, HideMan VPN hides users' IP, encrypts Internet data with a strong 256-bit encryption. It also removes tracking systems and ad banners, as well as allows people to use any site for their needs with no limitations.
The last but not the least VPN mobile app on the list is FinchVPN. This app helps prevent data sniffers and hackers from tapping into people's connection, unblock region restrictions. It also effectively encrypts all data that users send and receive. Thanks to this app, one can bypass restricted web content, and enjoy a safe and encrypted connection between devices. The app is free for those who want to have access to a limited number of servers and is ok with using 3GB per month only. As for the rest, there are Pro Plan for 25GB per month and Premier Plan with unlimited traffic.
Features to Include in VPN Mobile Apps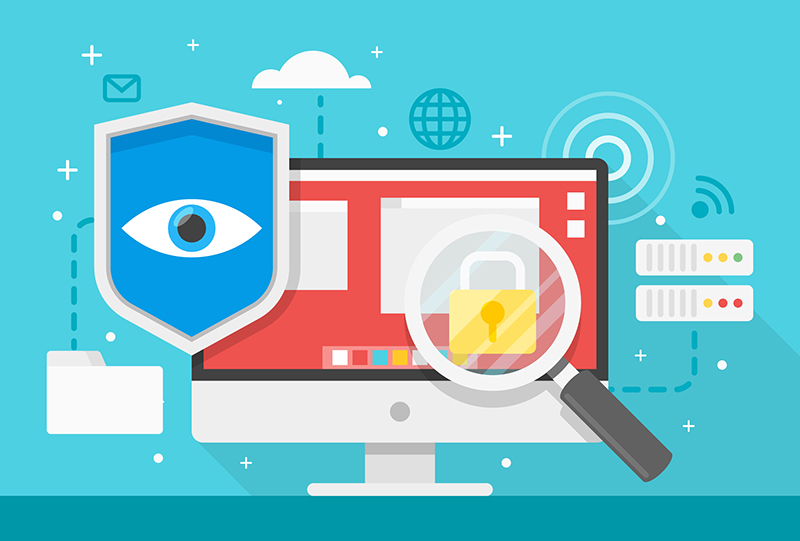 When planning to create VPN mobile apps developers must definitely consider including the following features:
Ability to switch among multiple servers in one click

Access to 24/7 customer support via live chat or email

Simultaneous access from multiple devices

Ability to choose which country's IP to connect to

Minimalistic design inspired by single-button interface

Multiple payment methods for paid apps

Comprehensively encrypted connections and security of all user data
From all the said above, it becomes clear that VPN mobile apps are exceptionally complex in structure.  That's so, because as they're powered by thousands of servers located around the world. That's why only mobile app developers with years of experience are capable of creating a quality app of this kind.
Wrapping Up…
If you decide to make a VPN mobile app of your own, make sure to team up with the most qualified developers you can find. This will ensure high security standards of your future app. After all, it's security concerns that make people refer to VPN mobile apps in the first place.
With over seven years of experience in mobile app development Adoriasoft becomes the right choice of an IT consultant to implement your VPN mobile app project. We have solid skills in data encryption and complex authentication algorithms. Thus we are able to provide top level security of your mobile app data. Ready to discuss your VPN mobile app with us? Contact Adoriasoft today and get a free consultation, as well as project estimation right away!