6 Rising Trends of Mobile App Development 2017
12.22.16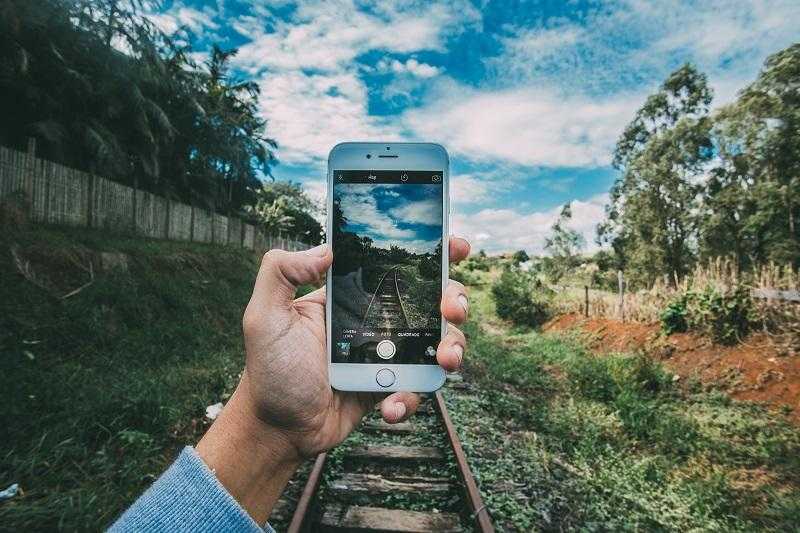 According to the UN, more than 6 billion people worldwide own at least one cell phone. Humanity is going mobile whether we like it or not. In confirmation of this trend mobile app development market is said to reach $77 billion globally. So mobile app development is booming like never before. Moreover, it'll not stop its growth any sooner. Let's look at 10 defining trends, which will be typical for mobile app development 2017.
Cloud based apps
Businesses worldwide inevitably move to the cloud. Many of them – for good. Why do they do it? Cloud environment has numerous benefits in comparison to private servers. First, it lets companies share data to increase collaboration between employees and branches. Secondly, cloud based apps enable users to sync information easily across various devices. Moreover, companies prefer cloud servers and apps due to the enhanced level of security they provide. So mobile app development 2017 will be done mainly in the cloud.
Domination of the apps for IoT
Recent launch of Google's Android Things has paved the way to faster IoT adoption. With this operating system for IoT devices developers worldwide now finally have a trusted platform for development of mass-market IoT apps. Next year we'll thus witness a rise of mobile app development for IoT. Generally IoT apps, and buzz around them, will dominate the tech world. This will be especially true for enterprise market. However, for regular developers it'll still be a challenge to create safe IoT apps that will be hard to hack.
iOS app development with Apple's Swift
Less Objective-C development next year. Mobile app development 2017 for Apple devices will be done mainly using Swift. It's a quite new programming language by Apple that has got the first stable release in December 2016. Since then more developers have started using Swift due to its convenience and ease of integration to Objective-C code.  
Incorporation of AI into apps
Machine learning, an important part of the AI technology is in demand by businesses all over the world today. Next year is no exception to this strong trend. More companies, especially in retail industry will implement machine learning in their mobile apps. One of the bright examples is The North Face, a retailer that has successfully replaced tedious filtering with helpful dialogues from voice-enabled virtual assistants. The technology behind the scenario was IBM's Watson. AI based apps will also appear in big amounts in manufacturing, logistics, trade, entertainment and education. So next year get ready for an emergence of very smart apps and virtual assistants speaking in your natural language.
Growth of enterprise apps
Companies choose to optimize business processes by developing effective enterprise apps. Some prefer to use popular apps' editions for business. Other firms have their IT departments developing own enterprise solutions for mobile devices. Using enterprise apps for mobile empowers employees to collaborate, work effectively in teams on projects from anywhere and at any time. Corporations that would like to improve their pre-sale processes and client relationship management use mobile CRM apps. Thus sales managers, support teams always have up-to-date information on leads, clients, contracts and the whole funnel. Executives leverage enterprise mobile apps to make more effective business decisions, faster. In 2017 enterprise apps market will flourish, offering more one-of-a-kind, cutting-edge solutions.
Android app development outpacing iOS
Today 47% of professional developers prefer Android as the first OS for their mobile applications. This number continues to grow, because IT specialists consider Android to be the best platform for the apps, which aim to obtain vast brand awareness. Taking into account that Android dominates on new huge markets such as China, Latin American countries, it's just a matter of time for Google Play to win over Apple's App Store in revenue globally. So in 2017 the tendency for Android app development rise is a fact, rather than prediction.  
Looking for first-class mobile app developers? Need someone to effectively execute your mobile app development 2017 project? Adoriasoft is the right choice, because our mobile app development teams are able to implement any your Android or iOS mobile app idea. Contact us today for instant estimate!