iBeacon Technology For Your Mobile App
06.23.17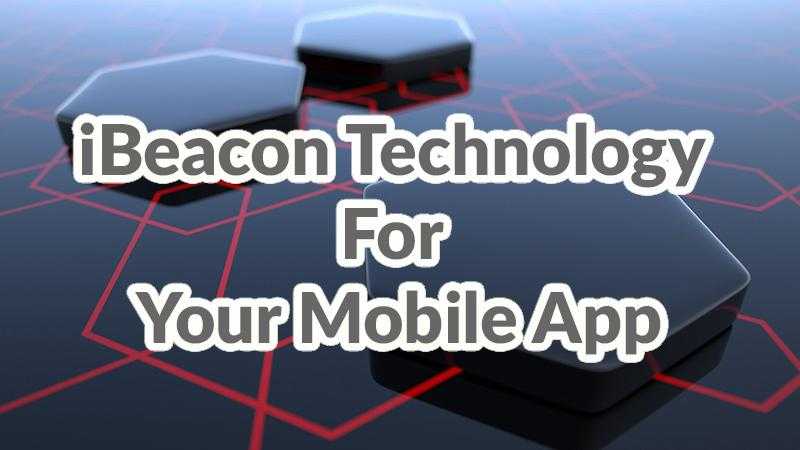 How would you define a tech-savvy person in 2017? Is it the one using the smartphone to book airplane tickets and download music? Or is it the one able to update operational system or fix its minor problems with no help from others? Or maybe it is the one who not only uses multiple apps and programs but also creates them oneself? These questions are difficult to answer. As each month brings the wave of new tech trends and innovations, it's getting increasingly hard to keep up with each and every new big thing. But the good news is that you don't have to know just everything. What it takes to be tech-savvy is to know the most up-and-coming technologies out there. One of such is an iBeacon technology, and this article will help you understand what it means and why it may matter for your business.
What Is iBeacon Technology and How It Works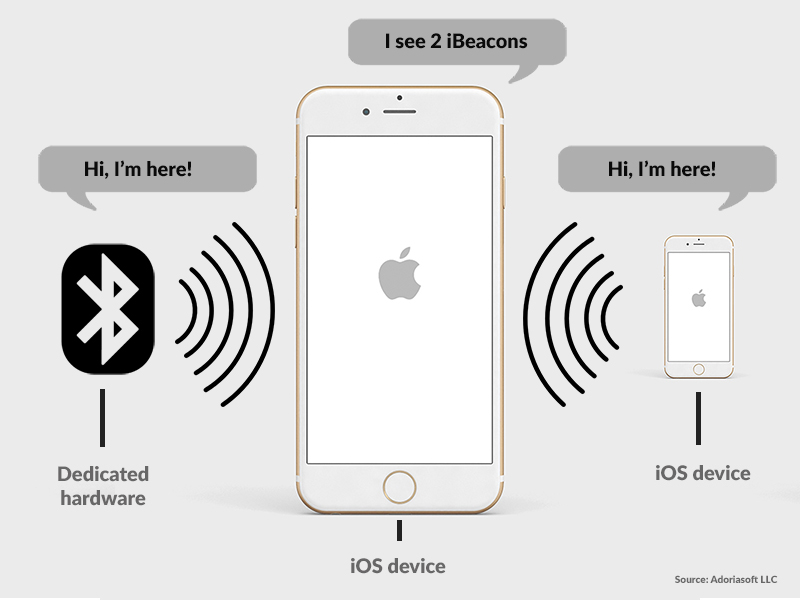 Putting complicated definitions aside, one can tell that the term stands for Apple's technology standard allowing mobile apps to broadcast and receive signals from beacons. The technology makes it possible to detect a precise location of mobile devices and deliver relevant content to owners of these devices depending on their current location. The technology is associated with so-called location marketing and is believed to be effective for 91 percent of potential customers.
Simply put, iBeacon technology consists of two parts. The first is a beacon device (e.g. Estimote, BlueSense, Glimworm, Kontakt, etc.), which is used to broadcast information. The second is a smartphone app that works as a receiver. The underlying communication technology that Beacon is based on is Bluetooth Low Energy aka BLE. It's worth being said that iBeacon technology doesn't work on Android devices by default. However, this problem gets solved with a help of professional app developers. iBeacon technology for mobile apps is oftentimes compared to a lighthouse. Just like the role of a lighthouse is to help ships detect the location of a port, iBeacon helps people discover locations they might be interested in.
How iBeacon Technology for Mobile Apps is Used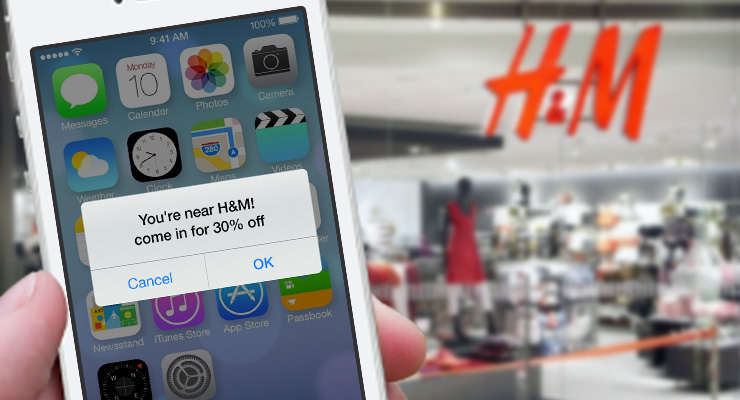 Although iBeacon Technology is obviously amazing on its own right, it appears to be even better when used in real life. Let's see how exactly iBeacon technology for mobile apps can be used in business and which industries can benefit the most from using it. Chances are good that you'll see your industry on the list and thus your business can take an advantage of iBeacon too.
Hospitality
One of the business niches that seem to be getting the most out of iBeacon technology is hospitality. It's safe to say that iBeacon technology for mobile apps has already disrupted the industry but there is still a lot to come. With this technology, hotels can automate the process of check-ins. As it helps to detect the precise location of guests and can send push notifications, waiting in long queues to get the keys is no longer necessary. Not even to mention that the technology can improve concierge service.
Coffeeshops
Another industry that benefits from iBeacon technology is related to coffee. The majority of coffee shops in big cities are busy during morning and lunch hours. That's why there's potential for convenience associated with placing beacons under each table in a coffee shop. Thanks to the technology, visitors can skip the moment of waiting in a long queue and have their orders paid and served while sitting in a comfortable chair. The only condition is that guests should install an app and opt-in for the service.
Retail
There are many industries taking advantage of iBeacon technology, but retail is obviously chief among them. With iBeacon, it becomes possible to convince people to visit a certain store by sending them special offers when they're walking nearby. Because of receiving the right information at the right time, people are more likely to make a purchase and come back to the same store later.
Museums
One more industry that seems to benefit significantly from using iBeacon technology for mobile apps is museums and galleries. Wonder how is this possible? Simple. Thanks to the technology, it's easy to detect which exhibit in a museum a visitor is looking at or standing close to. As a result, visitors can learn more about a specific piece of art by receiving timely and relevant information. It's possible to suggest similar artifacts and send information in different formats like links, audio, or video.
Events
If you ever wondered what makes event apps popular and successful, chances are good that iBeacon technology is the answer. At least in the case of big events when many performances and activities happen at the same moment. iBeacon technology can help people learn which one he or she is close to at the moment. What's more, people can learn event details such as concert line-ups via push notifications sent by beacons.
Airport Security
The next industry that seems to be using the technology successfully is aviation. To be more specific, it's airport security. With iBeacon technology for mobile apps, travelers can enjoy simpler navigation in areas they've never been to before. Airport apps connected to beacons can lead travelers to Duty-Free zones, specific restaurants or information boards.
Logistics & Tracking
It turns out that iBeacon technology can also save time and money in logistics. This is especially true for large corporations working with big quantities of items and intense movement of stocks. Thanks to beacons located in parking lots, it becomes increasingly simple to search and find specific items. As workers approach the right parking lot, a mobile app increases the intensity of a signal to indicate that the direction is right.
Sports
Yet another industry taking the most out of iBeacon technology for mobile apps is sports. Thanks to beacons, it becomes possible to provide sports fans with a more engaging experience at the ballpark. With the use of this technology, fans can save time on check-ins when entering ballparks or be notified about upgrade possibilities on available seats when the game is on. Experts say that iBeacon can establish a tradition of attending games instead of watching them on TV great again.
Education
One of the most unexpected implementations of iBeacon technology for mobile apps can be found at schools. Armed with iBeacon, educational institutions can now recognize students and take attendance right at them the moment they enter the classroom. What's more, the technology makes it possible to send alerts to parents when their kids skip lessons or provide an additional source of teacher-student communication.
Dating
Foolish as it may seem, the iBeacon technology appears to disrupt dating for real. Integrated with dating apps, it can help people connect with those who appear to be in the immediate vicinity. Beacons make it possible to get in touch with people in small places like restaurants or coffee shops. Sounds like the future is here, but the technology can even activate dating profiles of those users who appear to be close to each other at the moment.
Top 5 Mobile Apps Leveraging iBeacon Technology in 2017  
Available for both iOS and Android users, Coachella mobile app is one of the telling examples of how to do it right with iBeacon. Thanks to the technology, guests of the art and music festival can enjoy contactless payments, so physical wallet is no longer needed. What's more, the app detects one's location and tells what is happening around at a particular moment.
PaidEasy
One more app that benefits from iBeacon technology is PaidEasy. This beacon-enabled app allows customers to discover nearby restaurants, learn about special offers and make contactless payments with their smartphones. Thanks to beacons installed inside a restaurant, the app automatically sets up a check for everyone who enters and takes a seat. Then it gets synchronized with a local point-of-sale system, which means restaurant staff can add ordered items to the bill with ease. The app is available on both the App Store and Google Play.
What makes Starbucks app especially popular for coffee lovers is its beacon-enabled feature. To begin with, it allows people to track coffee beans throughout their journey to the coffee shop. What's more, it allows users to pay for their coffee and desserts without using a traditional wallet.
The next app that deserves to be on the list is Wisely. Available for both iOS and Android users, it links staff or restaurant with guests via the iBeacon technology. Needless to say, it improves customer experience and drives sales. A restaurant gets a push notification as soon as a guest arrives. Apart from it, a restaurant's staff can see information on a visitor's dining preferences. So it becomes possible for waiters to add a personal touch to the service. The app can be downloaded on both iOS and Android devices.
The last but not the least brand using the iBeacon technology wisely is Macy's. The company has already deployed beacons in the majority of stores around the United States. The app tracks movements of customers within a store sends push product recommendations and special offers relevant to their location. The app can be found on both the App Store and Google Play.
For the Finals
Summing up all the above, we must point out that the iBeacon technology is still on the rise. While some of the major brands have already implemented it, others only start to recognize its amazing potential. It means now is the best time to develop mobile apps powered by the iBeacon technology. To succeed, make sure you're working with the most professional mobile app developers. They must be familiar with all the ins and outs of developing beacon-enabled apps. Take a look at our article on how to find the best mobile app developer to know more about how to choose the perfect developers for your project.
For the development of great iBeacon-powered apps turn to Adoriasoft mobile development team. We have over 8 years of mobile app development expertise, excellent skills and talent to create top-notch mobile apps that leverage iBeacon technology. Contact Adoriasoft today to get a free consultation and free estimation of your iBeacon-powered app project!