Kids Mobile Apps: How to Develop the Best One
07.10.17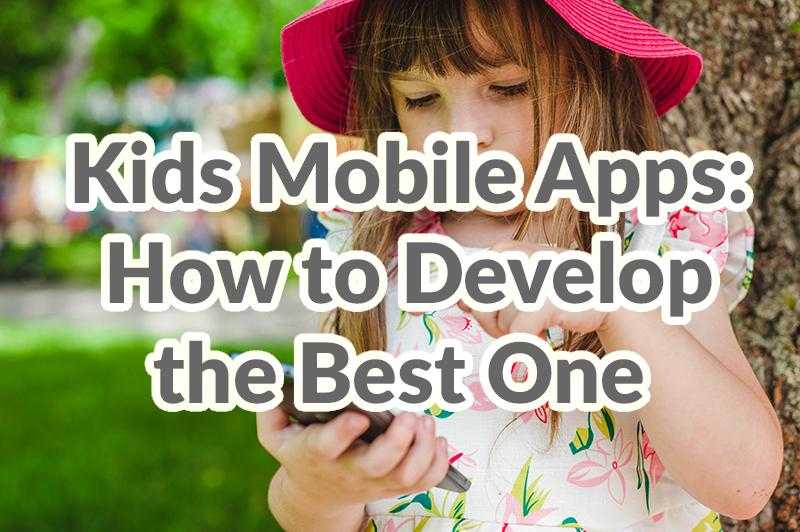 Gone are the days when kids were learning their first words from books and spending hours playing in the sandbox. Over the last decade, the reality has changed significantly and so has the habits and behavior of people. For good or for ill, children are not an exception. Being raised in the era of smartphones, social networks, and mobile apps, they are completely different from children from the 90's. Modern kids get adjusted to using gadgets from their very first years. And although we as adults cannot stop the process of technological revolution, there is one thing we can keep under control. This is the content our children consume through the gadgets and the amount of time they spend on screens.
The topic of today's article is mobile apps for kids. We are going to study the recent trends on kids mobile apps market. What's more, we're going to define the most popular types of apps for children and discuss the best kids mobile apps of this year. Itching to learn what the world of kids mobile apps looks like? Let's dive right in.
Mobile Apps for Kids: Market Overview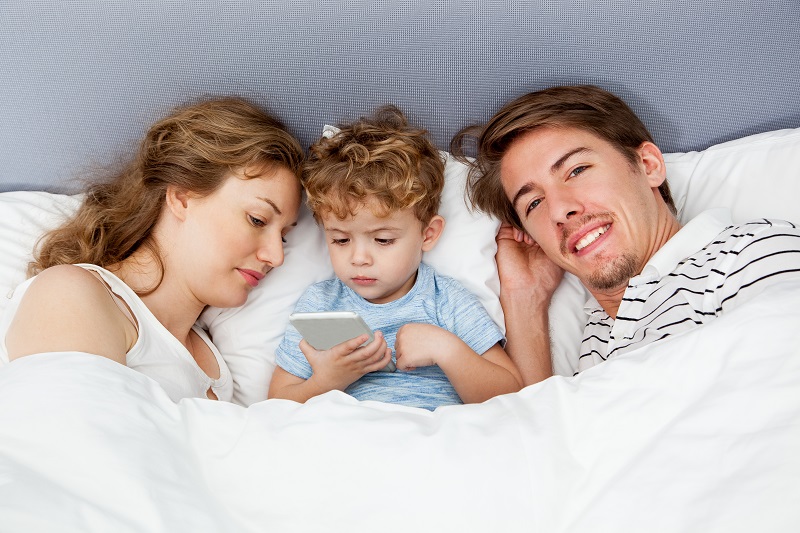 The market of kids mobile apps is rich and diverse. There are kids mobile apps for education, kids mobile apps for entertainment, and even mobile apps for kids with special needs. They are different but they are all targeted at the youngest audience.
Although it may seem like parents are likely to limit children's access to gadgets, the most recent statistics proves otherwise. It turns out, 59 percent of parents believe that mobile devices can improve engagement of their kids in the classroom. As much as 32 percent of all parents state that mobile devices are an absolute must in today's education. What's even more surprising is that the vast majority (nearly 80 percent) of educational apps – on the market are targeted at kids.
Speaking of kids mobile apps for entertainment, they appear to be just as popular as the rest. In fact, it's projected that kid's mobile gaming will generate over $2.2 billion by the end of this year. It means that kids mobile apps are one of the most up-and-coming segments in mobile apps business. That's why today is the best time to launch a kids mobile app of your own and make it rock the market.
What Makes Kids Apps Market Specific
Building an app for kids is nothing like building the one for adults. There are plenty of factors one should keep in mind in order to succeed. More on these factors below.
Oftentimes, apps are chosen and downloaded by parents, not kids. This point is especially true when it comes to educational mobile apps and games for children under age 7. For a potential developer, this means appealing to the needs of parents, but keeping the end users (read: kids) in mind. While a kids mobile app should be bright, interactive and engaging, it should also offer some value.  
Speaking of mobile apps for children older than 7, the situation is rather different. Older kids are more likely to choose mobile apps for themselves, which means that an app's interface, description, and the main idea should be engaging and interesting for kids, not parents. That's why defining the age of the target audience should be the first step in the process of app development.
Age Groups and Usage Statistics
There is an official recommendation of pediatricians that kids should not use gadgets for more than two hours per day. However, this limit exists on a paper only. Let's find out how much time kids of different age spend on screens in reality.
While it's highly unrecommended for kids under 3 to have any contact with smartphones or tablets, studies reveal that around 36 percent of kids under age 1 have scrolled a touchscreen. The same study shows that 15 percent of them have used mobile apps and 12 of them have tried playing mobile games.
Speaking of the time kids spend on screens, it increases as kids get older. For instance, pre-school kids spend on average 4 hours per day on gadgets. As for children between eight and 18, they appear to spend almost 8 hours a day using digital media or mobile apps. According to expert forecasts, this trend will gain momentum in the years to come.
Top 10 Kids Mobile Apps on the Market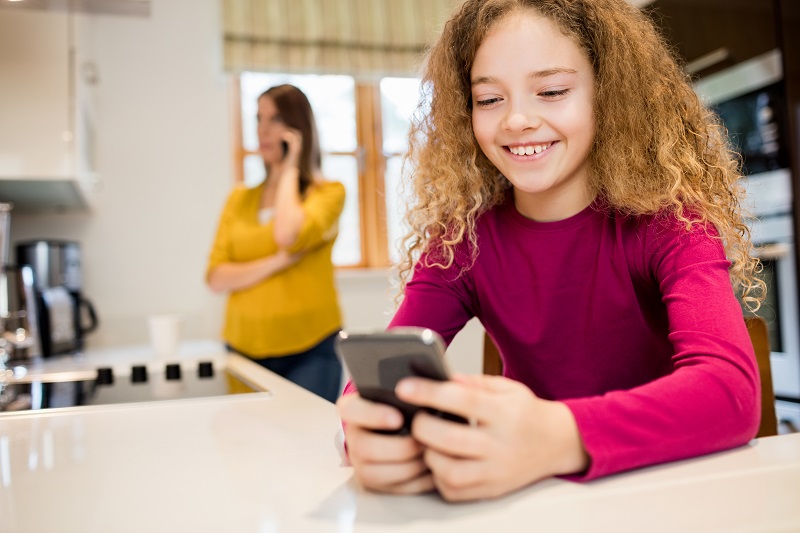 Available for both iOS and Android users, Flow Free is considered one of the most popular kids mobile apps out there. The idea of the game is rather simple – one needs to connect matching colors with a pipe to create a flow. The challenge is that pipes break if they happen to cross or overlap. The game's funny sound effects, colorful graphics and clear user experience make it a great choice for kids.
Despite there are sounds of adults going crazy about this game, it is still a kids mobile app. Just like with any other mobile game for kids, the idea of this one is simple and fun. Players should use the unique powers to destroy the defenses of pigs. As stated in the official description of Angry Birds, one needs logic, force, and skills to achieve the best results. The game is available for free on the App Store and Google Play.
Although this game is obviously educational, it's at the same time funny and engaging. Thanks to Endless Alphabet, children can learn new words while playing. Each word is associated with an interactive puzzle game and a brief animation designed to illustrate the meaning. Because of animations, 3D touch reactions, and funny sounds, children can't help but keep learning the new words. This app is available for downloads from the App Store and Google Play.
The primary goal of this app is to help kids learn different shapes, numbers, colors, and letters via flashcards, puzzles, quizzes, and games. One of the greatest things about this app is that it allows parents to customize a child-safe menu and adjust the level of difficulty. Children get engaged with this app thanks to its HD graphics and music. The app can be found on the App Store or Google Play.
The mission of this app is to help kids reveal their creative potential and learn how to draw.  This app teaches young artists to think out of the box, which is why it is widely considered one of the most innovative kids mobile apps. Since the app encourages kids to use both the paper and pencil and the technology to create their pieces of art, it promotes the curiosity for both the digital and the real. The app can be found on the App Store and Google Play.
Another great mobile app for kids is Musical Me. It is meant to train children's memory, sense of rhythm, and more. Inside of this app, kids can listen to the notes, copy the patterns they've heard, train their ears by hearing different melodies, and so forth. The app's simple design and colorful graphics make kids like it. The app can be found on the App Store and Google Play.
Undoubtedly one of the cutest kids apps out there, Hoopa City is a popular choice among kids. Inside of the all, one can plan and build the Hoopa city using different materials like roads, houses, schools, shops, and so forth. Since each building requires a unique combination of materials, kids have fun while searching the rights ones. This app is available for iOS and Android users.
Created for future math champions, this app makes it exceptionally easy to master the art of counting, adding, dividing, and etc. Designed in a form of a game, the app promotes faster thinking. One only has a couple of seconds to give the right answer to a certain mathematical problem. The app features different types of questions and diverse math problems. Available for iOS and Android users for free.
The goal of this app is to help kids learn the meaning of processes happening to flowers, plants, and animals. In Bloom, kids can explore different plants, learn their names, discover their anatomy and the required conditions for them to grow. The app can be purchased for $4.99 in the App Store or Google Play.
The greatest app for those who want to learn all the states, their location, bordering, and shapes. This app is obviously the funniest way to learn the geography of the US. One gets a random state for each completed round. Then the achieved states appear on a player's personalized map. The goal is to collect all 50 and unlock as much free mini-games as possible. The app is available for both iOS and Android users.
Memgoo by Adoriasoft
For one of our clients, Adoriasoft has developed a card game, which helps improve the process of memorizing among kids. By turning over matching image cards kids learn to recognize similar objects, memorize and recall their positions on the board. Initially created as a web app Memgoo has an intuitive user interface, which allows children to play the game on any desktop or mobile device.
Features That Kids Mobile Apps Should Include
Having analyzed the most successful kids mobile apps it's easy to define what exactly makes them so popular:
Colorful graphics and intuitive UX to make it engaging and easy-to-understand

Integration with 3D touch technology to make the experience even more interactive

Ability to adjust the level of difficulty for kids of different ages

Ad-blocks so kids won't get distracted by an inappropriate information

An option allowing to skip certain challenges if a little player gets stuck

Points or grades collection to add the sense of competition to the process of learning
In Conclusion
To succeed with a kids mobile app it's necessary to hire professional developers who are able to create a smart and engaging app. And if you want to make this world a little better with a great kids mobile app, then hire the best mobile app developers you can find.
While searching for top mobile app developers make sure you have benefited from a free consultation and project estimation from Adoriasoft. Our talented teams of mobile app developers have many years of experience, zest and skills to implement the most challenging tasks. Contact Adoriasoft today to inquire about the development of a kids mobile app – we're ready to start the work right away!