App Trailers & App Videos Creation: 10 Helpful Tips
12.06.16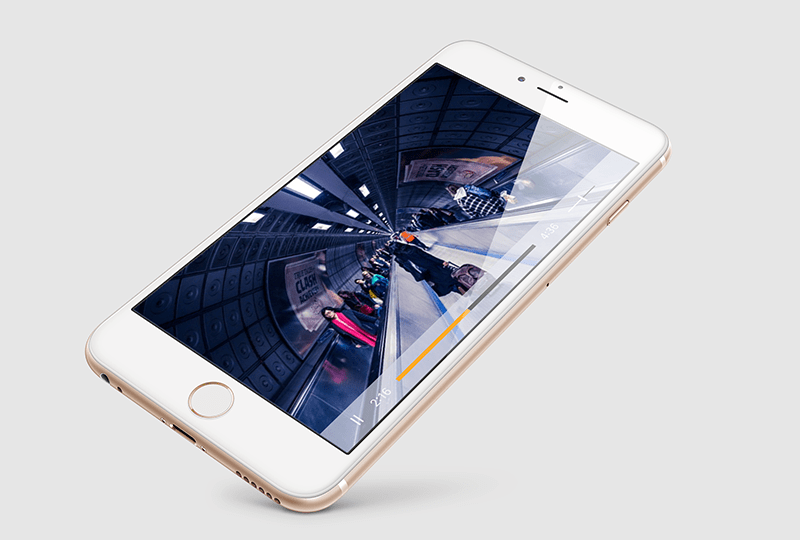 When choosing which app to download on the Apple App Store many of us will prefer the one with a short video or a so-called app trailer. That's so because app videos and app trailers provide a very short yet informative description of the app, its main features or functionality. The common length of app trailers is under 30 seconds. Some successful app videos manage to cover crucially important info very fast. They spark the interest of users even within the first 10 seconds. Why do app trailers have high importance in-app promotion today? The answer is simple: mobile content consumption is on the rise like never before. The fact that mobile advertising spend has risen by more than 66% last year only supports this global trend.
Therefore understanding the power of app trailers developers and entrepreneurs aim to create highly effective app videos. To start getting more visitors for your mobile app follow these 10 handy tips that proved their effectiveness.
Create a strong app trailers' opening
Video ads work in such a way that viewers will watch the entire video only if the opening is funny, intriguing, captivating or memorable enough to spark interest. The same is true for app trailers and app videos. To beat competitors your app video must have an outstanding intro that will favorably differentiate your app from others.
The first 5 seconds matter
You must grab attention with 5 to 10 seconds of your app trailer or you'll lose visitors of your app. If your video is not catchy, intriguing or interesting enough to watch for at least 5 seconds visitors will skip your video and leave.
Make a catchy sales pitch
A pitch, a short statement of why your app is worth checking out and how it solves users' problems must be definitely included in your app trailer. Moreover, your sales pitch must start the first second your app video runs. To make your sales pitch catchy think about all the problems your app solves and the needs it satisfies, emphasizing your app's biggest advantages.
Create a script for your video
Don't start creating your app trailer without having a script for it first. The scenario must be built on the main concept and sales pitch. Like any narrative, your app trailer should have a clear structure: introduction, body, and conclusion. For the strongest impact, a conclusion of your app trailer must have a powerful call-to-action, which will convert app trailer viewers to your app leads. Putting positive emotions in the app trailer will arouse the same emotions in viewers, so they will associate your app with happiness and all things nice.
Highlight key features and ways of use
Lead your visitors to the app trailer with confidence. Show them key features of your app, how they work and benefit each of them. Using touch hotspots and zooming in important areas or buttons will significantly improve the perception of your app. Focus on the parts of the UI that matter most.
Make your app video simple and easily understood
Avoid using jargon in your app trailers. Clear language and short, simple sentences will help viewers understand your message easy and fast. This is the vital condition if you need to create an effective app trailer for under 30 seconds.
The shorter, the better
Keep in mind the attention span of 8 seconds that is common for the bigger part of mobile ad viewers when creating your app trailer. Use the first 10 seconds of it properly for conveying your message.
Include an app icon
To build strong awareness and recognition for your brand it's critical to start by showing your app icon in all promo materials, as well as in your app trailer. Otherwise, your visitors will not be able to remember your brand visually. Furthermore, you must add your app's website and the stores where your app can be found.
Use video ad networks to your advantage
Mobile video ad networks offer a variety of opportunities for promoting your app trailers. Globally or in selected locations your app trailer can be played to the target audience at the time and cost you decide. Unity Ads, AdColony, and other networks offer different options for your app trailer distribution. So if you have a budget on video ads you may leverage from video ad networks. By the way, if you wonder how else can you spread a word about your project, there's something for you. Take a look at our in-depth guide on how to promote your mobile app.
Create videos for multiple resolution screens
As mentioned earlier for fast distribution of your app trailer you can use various video ad networks. They, in turn, require app trailers be ready to run on different resolution screens. Thus before running a video ad campaign make sure you have your app trailer in multiple sizes. Your app trailers must fit all the needed mobile resolution screens.
Entrust creation of your app trailer to professional animation designers and video production specialists of Adoriasoft. We are a custom software development company with A+ expertise. Contact us now for the fast estimate of your mobile app development project and app trailer creation!