Develop Wine Apps For Choosing The Best Wine
06.06.17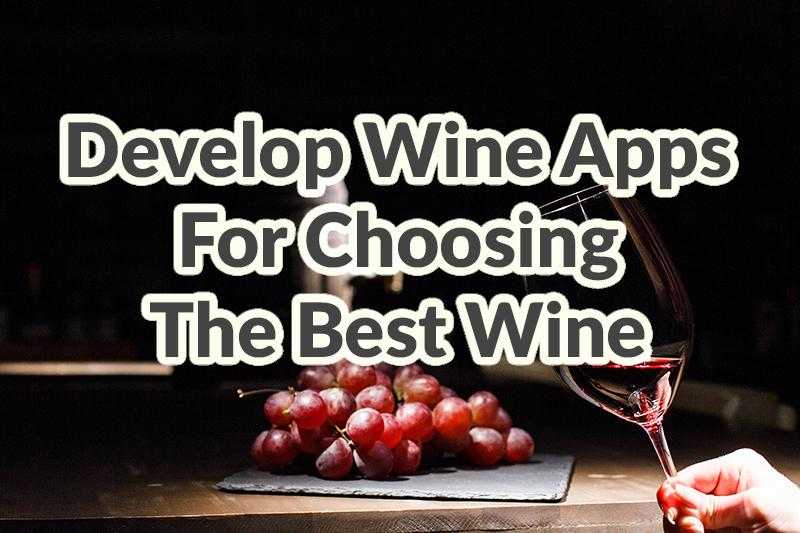 The majority of modern people are so tech-savvy that it's hardly possible to surprise them with a new web service or mobile app. What used to look like a magic or digital miracle now is taken for granted by most of us. We no longer feel surprised when our friends suggest using chatbot to book a flight. Neither we get blown away by the idea of opening a door with a smartphone instead of a key. Time flies and technologies develop faster than we could imagine.
Given all said above, one shouldn't be too surprised to know there are wine apps out there. There are mobile apps to help us choose the right sort of wine or remember that great sparkling wine from a friend's wedding. Yes, there are wine apps designed to make our lives a bit more comfortable. And these apps are popular indeed. What's more, developing a quality wine app of your own might be your best bet that will end up in a profitable business.
But first, let's take a look at the current situation on wine apps' market and try to detect the major trends. Let's try to figure out why wineries and wine shops from all around the world spend money on wine apps. Ready to dig deeper into the topic?
Wine Apps Market Overview
If one tries to google 'wine apps', a search result will be brimming with articles listing apps for choosing, buying, and tasting wine. Needless to say, if there are lists and ratings of such apps, there are plenty of them to choose from. In other words, the supply is already high and keeps growing.
Given that wine apps are relatively new, there are no trustworthy market statistics to rely on. However, there are some numbers to help us understand how big and profitable this business is. For example, a wine discovery app Drync Guzzles managed to raise $2.1 million of venture investment. Danish-based wine app Vivino, in its turn, raised as much as $10.3 million back in 2013. According to the most recent data available, this app has already made $22,3K in revenue and was downloaded 173,000 times.  
Needless to say, these apps are not the only profitable ones in their niche. There are plenty of quality wine apps, and the following part of this article will be dedicated to their detailed overview.
Top Wine Apps On the Market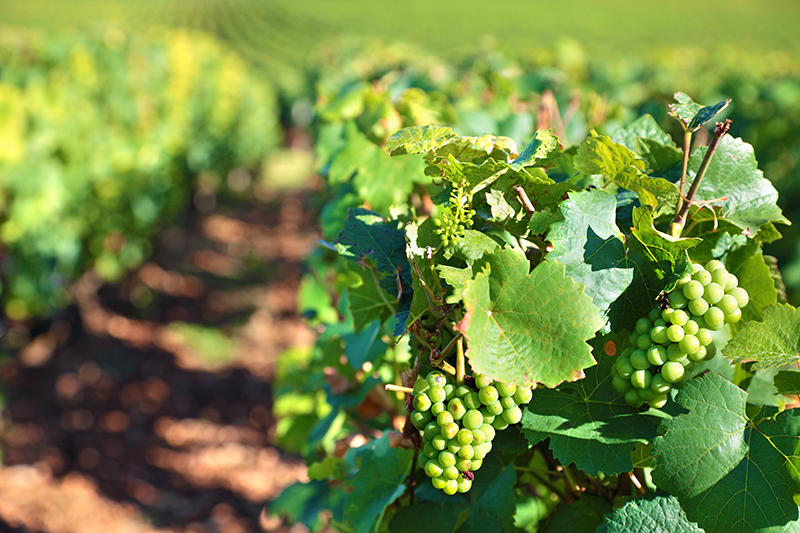 Available for both iOS and Android users for free, this wine app is one of the undisputed leaders in its niche. Users of Vivino Wine Scanner can take pictures of any wine label and get information about it instantly. What's more, the app contains a wine list with ratings and reviews from experts. As a bonus, users can get notifications about best offers in nearby wine shops and see current prices for their favorite sorts of wine. At the moment, the app has already gathered reviews and recommendations from more than 10 million users from all around the globe.
The second example of a quality wine app is Delectable. Inside of this app, users can follow the leading winemakers, sommeliers, and wine companies. They can explore curated lists of wines and purchase wine in a matter of taps without the need to leave this app. Apart from it, users can add their own rating and reviews to wines they've tested and tag people and locations in order to remember a special occasion a concrete wine is associated with. The best part is that one can find this wine app either on the App Store or Google Market for free.
Another telling example of a good wine app is Hello Vino. Available for both iOS and Android users, this app offers a wide range of cool features. The content of the app was made by professional wine shoppers for the 99 percent. This app can come in handy when one needs a recommendation or wants to make sure a chosen wine will meet certain expectations. The app also contains a comprehensive dictionary of thousands of wine varieties. A helping hand and wine teacher rolled into one.
Yet another wine app that needs to be on the list is Drync. As the company positions itself, Drync offers the better way to buy wine. This app offers its users a closed-loop wine experience. It means that a person can use Drync when searching the right wine and looking for recommendations from experts, one can also learn all the details about certain wines by scanning their labels, and leave reviews and ratings once the bottle is already empty. The app is available on the App Store and Google Play for free.
Just like the majority of wine apps, this one is available for free for both iOS and Android users. Armed with this great app, users can save time and effort when searching for the right sort of wine for any occasion. What's more, users can learn about grape varieties, regions and producers of different wines. Of course, there is a feature allowing users to track their own wine history. As a bonus, one can search for nearest wine stores through the app. All you need for a perfect Friday night in one app.
The next wine app on the list is Wine Ring. Users of this app can rate wines they've tasted, customize their preferences to get more personalized recommendations, search for recommendations of experts, and keep a wine journal to remember the greatest bottles of wine that have ever happened to them. What's more, this app has a unique feature wine Ring's users love the most. When in doubt while choosing among all varieties of wine in a supermarket or wine shop, one can ask this app 'Will I like it?' question and get an expert answer from the system. Since the app keeps all your history of wine and analyzes your reviews. The more reviews and ratings you share, the more accurate its prediction of your taste gets. The app can be found either on the App Store or Google Play.
The following wine app is another example of a quality mobile application. Users of Wine Notes can store their own ratings, photos, and tasting notes of wines they've tasted. Once a review is completed, it's possible to share it on Facebook or Twitter. What's more, there is a feature allowing users to create wine 'wish lists' and search for certain wines by scanning the barcode. Just like all the rest, this wine app is available on both Google Play and the App Store.
Banquet
Unlike other wine apps on the list, this one is focused on searching and buying the bottles of wine matching one's preferences and expectations. Thanks to this app, one can shop more than 22,000 wines from top wine boutiques and wine retailers. What's more, one can find the best wine for any price and enjoy flexible delivery across the country. At the moment, the app is only available in the US. To be more specific, in 43 of its 50 states. The app can be found on the App Store and Google Play.
If any of the above-mentioned wine apps didn't manage to blow your mind, Winery Passport might be the one. Users of this app can search for wineries across the US and Canada by name, city, region, or even zip code. The app allows seeing map, contacts, and social media accounts of each wine boutique and retailer. What's more, users get notifications about special offers and best deals for their favorite sorts of wine. In this app, one can also create a wishlist of 'wines to taste' and 'wineries to visit'. Not even to mention users can store your wine-related memories and rate wines they've tasted. Available on the App Store only.
Users of this wine app can benefit from more than 2.1 million wine reviews or write their own ones. It's possible to create personal wine collections and track wine consumption history. This app also allows scanning barcodes to save time and effort when searching wines. The app is available for iOS and Android.
Reasons to Develop Wine Apps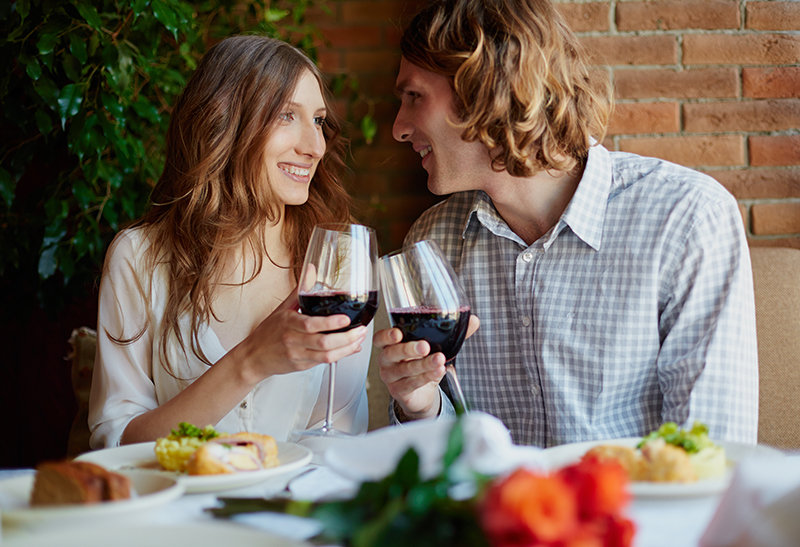 Develop Wine apps make it easier to choose among hundreds of wine labels and find those matching taste preferences and price.

Thanks to wine apps, it is possible to track personal wine-consumption history and remember the most delicious wines.

Wine apps can come in handy when one is looking for a wine shop in a neighborhood they don't know.

Thanks to wine apps, people can educate themselves about different sorts of grapes, wine-making traditions, and best practices of wine-tasting.
What Features Should a Wine App Include?
By now you know all the ins and outs of wine apps and know the industry leaders. This means that now is the time to discover must-include features of a quality wine app.
Feature allowing to write reviews and rate wines one has tasted

Integration with social networks to let users share their reviews and wine-tasting experiences

Barcodes scanner to make it easier for users find information about wines they're interested in

Ability to create wishlists based on reviews and recommendations from friends and experts

Feature allowing to search nearby wine boutiques and shops

Price comparison feature letting users choose the best prices for their favorite wines
For the finals
It's true that life of wine lovers has always been good, but it seems like technologies make it even better. If you think of creating your own wine app and make it your business, go for it and you'll be glad that you did. However, remember to hire the most professional mobile app developers you can find to make sure your app is cool enough to compete with current industry leaders.
In order to develop top-notch wine apps, Adoriasoft is ready to provide teams of mobile app development experts at your disposal. Professional Android and iOS app developers within the ranks of Adoriasoft will make sure to deliver an excellent wine app for your winery business, wine shop or restaurant. Having over 8 years of mobile app development expertise we successfully implement mobile apps for any industry and niche. So if you plan to develop a wine app don't think twice to contact Adoriasoft today. We'll provide a free estimate of your wine app project!