6 Android Development Company Tips for Startups
01.26.17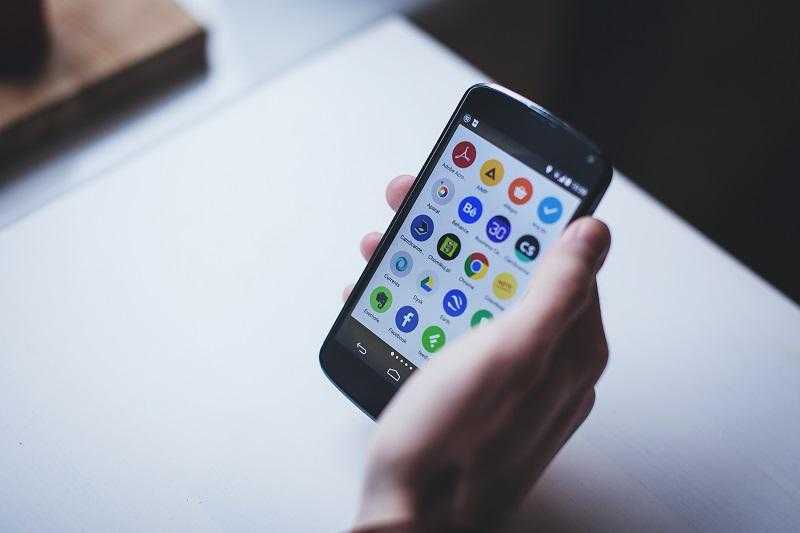 "Life is what happens to you while you're looking at your smartphone." This funny quote can perfectly serve as the definition of the current state of mobile phone usage. Do you agree? Moreover, we bet you own a smartphone! The thing is it's actually very hard to find a person without a mobile phone nowadays. According to Statista reports, the number of mobile phone users worldwide is expected to reach 4.77 billion people this year. The growth of mobile device communication is exponential. So more and more companies emerge to produce engaging apps for mobile devices with Android and iOS operating systems.
Speaking about mobile platforms: Android remains the leading mobile OS with about 89% market share, as IDC reports. Entrepreneurs and startup owners understand the potential of Android apps market. That's why practically every alpha startup seeks development teams that are able to make various Android app projects come true. Every Android development company, which has a vast experience in mobile app development is thus an invaluable boon for them. Startups have many questions and hunger for the secrets of success. An established Android development company can disclose some secrets and thus can serve as a source of practical knowledge about processes and technologies. Acquiring assistance and advice from real professionals can help startups to succeed with their Android apps much faster and with smaller losses.
Moreover, to maximize chances of success startup owners must not only look for the best Android development company advice. They must also have an effective strategy for their application. Here are some major points and tips to keep in mind when starting an Android app startup:
Set clear goals for your Android app
Any outsourcing Android development company recommends first to set clear goals for the app before jumping into its implementation. The future app must solve some existing problem of customers or satisfy some their need. Startup owners should not forget about competitors and their Android app advantages. Conducting competitors research can help to discover some crucial insights for outperforming them with the newly created Android app.
Two effective ways to check competition for the future Android app are: 1) typing your keywords in Google search 2) doing the same in Google Play market. Comparing functionality and ways of promotion entrepreneurs are able to define strong and weak point of the apps. This can help small companies, startups and entrepreneurs make better business decisions.
Define your target audience
Who is the ideal customer of your future Android application? Which media habits do they have? Which websites do they visit occasionally? These and other questions should be asked when creating a portrait of the target audience of the Android app. The more information startup owners can collect, the more exact is the messaging of the future app to convey to its target audience. This will result in higher conversion rates and more orders.
One of the most effective tactics in defining target audience of the app is creation of buyer personas. All knowledge about target audience of the app that startup owners gather in the process of preparation allows splitting it into groups of characteristics. Usually Android development company and namely its marketing department together with product manager create 3-4 buyer personas. Each buyer persona represents a group of potential customers of the app. Unique positioning, features and messaging that an Android development company creates must address those groups of target audience defined earlier.
Monetization & ROI
Before going wide-scale with an app promo budget startups must set KPIs for effective measurement of progress. One of the key KPIs to measure is ROI. Regularly measuring ROI will help you keep your head above water, break even and eventually get a profit if your monetization strategy and tactics are right.
Monetization strategy of Android apps unlike iOS apps usually includes a freemium model. Such model assumes a wide-spread of the app for free users with an opportunity of further in-app purchases. In-app or internal purchases may include virtual goods (often used in gaming apps), subscriptions, some premium features or content.
App Promotion
Marketing channels for promoting your Android app must be selected wisely. The size of the budget to spend and specificity of the target audience behavior directly impacts an Android development company decision-making. Effective Android developers, product managers and most importantly marketing managers always work together. They unite on making thought-out decisions regarding the most suitable promotion tactics.
Usually digital marketing mix of the Android app promo strategy includes SEO, content marketing, link building, online and offline PR, SMM, display advertising, PPC ads, CRM, e-mail marketing etc. However, in the beginning startups with a limited budget should not strive to work in all of these channels at once. Instead they'd better focus on one or two elements of the marketing mix, which fit their app strategy and budget best.
Automation plays a vital role when it comes to scarce resources for the Android app promotion. Thus marketing department of a novice Android development company must leverage automation tools to achieve competitive results with their promo efforts.
Define an MVP scope
One of the most useful pieces of advice that an established Android development company can give is to cut down expenses from the beginning. A good way to do this is to develop crucial functionality of 2-3 main features within the Minimum Viable Product scope.
MVP or Minimum Viable Product is a product with a number of features that are enough to get valuable feedback from its customers in order to make further progress on development. Developers usually implement a scope of MVP within a few iterations, which last 7-14 days. With MVP implemented startups can start to test promotion and monetization, which if done properly generate initial profits and gradual success.
Make idea a reality
For an Android app to become a success it's important to take all the work related as an ongoing process. Collect feedback of customers and make sure to improve the application as much as possible. Continuously work on how well your application functions and how it can be upgraded to meet the needs of customers better with each iteration and version.  
Moreover, always be creative with your promotion strategy. It's very reasonable to use interesting new tools that proved to be effective for generating more app sales. Any Android development company praises the usage of cutting-edge, yet cost-effective tools. So startups must keep an eye on industry news, competitors promo techniques and customer satisfaction. They should strive to be one step ahead of competitors, and thus need to work hard on the app improvement and promotion everyday.
If these tips are not enough for you then contact Adoriasoft. We're an Android development company firmly entrenched in the mobile development market. Our professional Android developers are ready to provide highest quality consulting services. Moreover, we're ready to develop a successful Android app for your startup and small business. Contact Adoriasoft today!