Adoriasoft launches WatchMyBattery, an iOS app monitoring iPhone battery life using Apple Watch
04.04.16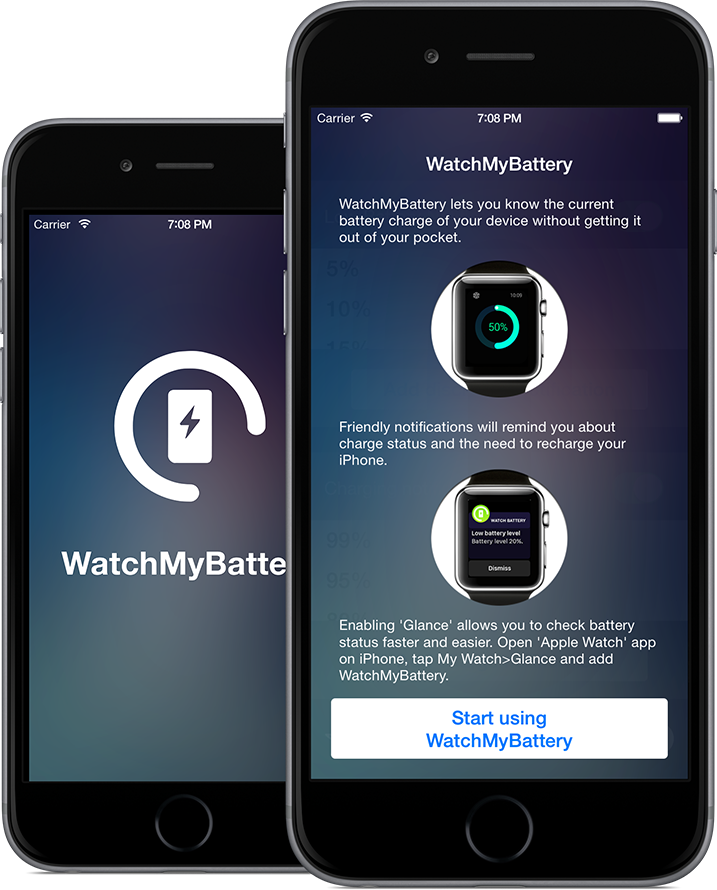 Kharkiv, Ukraine – April 4, 2016 – Adoriasoft today has released its early WatchMyBattery iOS app that lets users keep track of their iPhone battery charge on the wrist using Apple Watch. The app is now available free for iPhone and Apple Watch users on the App Store.
"The idea of developing WatchMyBattery app came to us as a response to one steady problem – missing out on the moment when your iPhone battery unexpectedly dies. Frankly, I constantly had such issue myself," says Volodymyr Kostanda, CEO, Adoriasoft. "Often checking out my iPhone battery charge required additional moves on my part like taking an iPhone out of my pocket, case or even going to another office room to collect my device. It was so inconvenient. So the team thought why not develop an application that sends low battery and charging notifications from iPhone right to the Apple Watch instead? Such automatic notifications sent would save up a lot of time. Additionally, the process of checking out the battery charge is then simplified to only glancing on your wrist occasionally. That's how WatchMyBattery was made up."
WatchMyBattery is an easy-to-use app with intuitive, laconic and elegant interface. The WatchMyBattery functionality is mainly focused on its Glance widget. Glance, a core feature of the WatchMyBattery app, enables checking battery life faster on the Watch screen. To benefit from using it simply open 'Glance' in the Apple Watch app on your iPhone.  
Pricing & Availability
WatchMyBattery is available free on the App Store and requires iOS 8.3 or later. The application is compatible with iPhone and Apple Watch. In-app purchases of additional functionality are available starting $0.99.
For the detailed app information please visit https://adoriasoft.com/
The WatchMyBattery app is developed by Adoriasoft, a custom software development company that does adorable apps and development services since 2008. Today Adoriasoft is a passionate team of technologists with versatile software development expertise who take pride in deliverables of their work. Adoriasoft has successfully accomplished multiple development projects for worldwide clientele thanks to its integrity, talent, agility, long-term focus and leadership.
Press Contacts
Maria Savenko
Adoriasoft
[email protected]