Luxury Mobile Apps For Luxury Lifestyle Lovers
07.11.17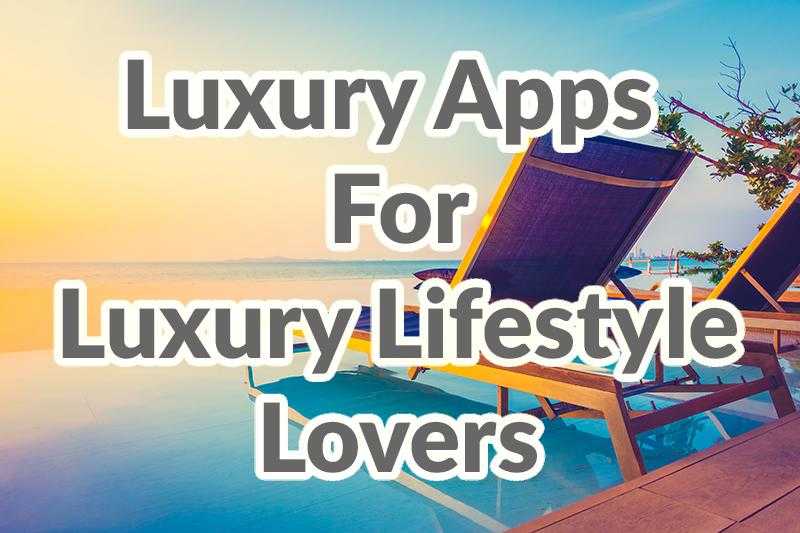 There are two types of people in the world. Those who value comfort and those who think that just comfort is not good enough. People of the latter category prefer luxury over average. So they're ready to pay more to get the most quality service or product out there. Thanks to such people, luxury brands, resorts, and gadgets exist and prosper. And as you might have guessed from the title, the topic of today's article is luxury mobile apps and their exceptional positioning on the mobile app market.
Luxury mobile apps: What Are They?
To avoid confusion and misunderstanding, let's start with a definition of luxury mobile apps. To define luxury mobile apps, however, it makes sense to explain the term luxury itself. Cutting a long story short, everything that states exceptional elegance or comfort and involves great expense can be referred to as a luxury. According to the definition of Merriam-Webster Dictionary, the term stands for a condition of great ease and comfort.
In light of this, luxury mobile apps are a category of mobile apps designed to provide services or experiences of abundance, comfort, and outstanding ease. It's safe to say that luxury lifestyle lovers use such apps as another confirmation of their social status and one more way to portrait who they are.
While some people might seem that such apps are superfluous or don't bring much value, the popularity of them proves exactly the opposite. In fact, the number of online luxury sales has grown by 20 percent in the last few years. Moreover, experts say that luxury mobile apps played a crucial role in this growth. What's even more inspiring, is that online retail market is projected to reach $41.8 billion by 2019. Under the circumstances, it becomes clear that creating a luxury app or investing in a creation of one, might be a smart business move these years.
Top 10 luxury mobile apps on the Market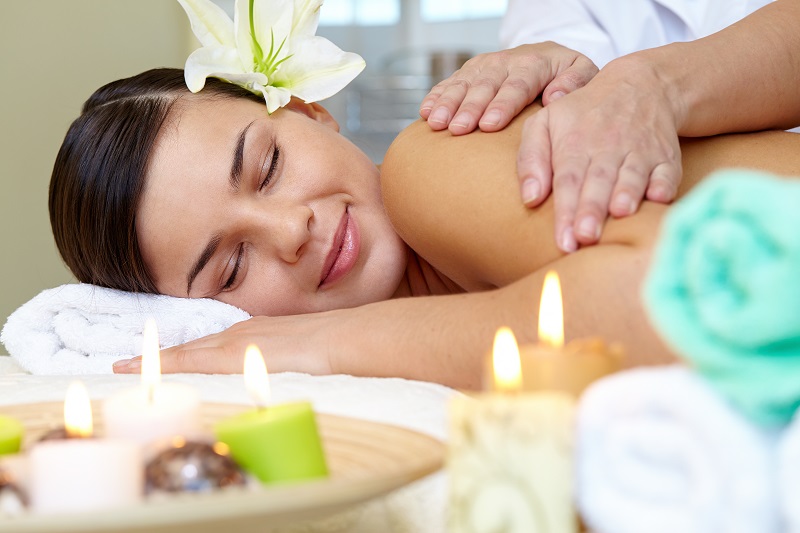 As it's clear now that luxury mobile apps can be your best bet in 2017, it makes sense to take a look at the current leaders of the segment. Read on to discover most popular luxury mobile apps and find out what makes them such.
This app screams luxury. After all, is there something more upscale and classy than flying across the country or even further on a private jet? Well, some of the mobile app users obviously think so. JetSmarters is a luxury mobile app allowing users to design their travel routes, make payments, use built-in concierge service and receive customer support from certified aviation experts. All this comfort, however, costs a fortune. For instance, a private trip from NYC to Paris will cost one around $175,000. The app, however, can be downloaded for free either from the App Store or Google Play.
Quintessentially Lifestyle
Another bright example of a luxury app is Quintessentially Lifestyle. This is essentially a concierge service for those who're ready to pay extra for an exceptional quality service. At the moment, Quintessentially Lifestyle covers around 60 major cities in the world and provides services 24 hours per day and 365 days a year. Inside of this app, users can discover personalized content matching their tastes and preferences. Moreover, it also gives the directions and recommendations of the finest restaurants, hotels, and events close to clients' current location. The app is available for free for both iOS and Android users.
To cut a long story short, Inner Circle is Tinder for VIP. As stated in the official description of the app, quality should matter more than quantity. That's why each registered person is screened before he or she can actually use the dating app. This way, users of Inner Circle are protected from wasting their time on frauds and people with fake accounts. Apart from it, the app brings online dating offline on a monthly basis. As a result, it turns into a social networking tool for people with a luxury lifestyle. Back in 2016, the app was awarded a title of the "Best Daring Brand'. Inner Circle can be found on the App Store or Google Play.
Luxury Retreats
That's the case when the name of an app speaks for itself. Yes, Luxury Retreats app is exactly what it sounds. Designed with VIP users in mind, this application allows users to explore luxury villas, purchase vacations together with friends, and even book an authentic experience organized by local travel experts. The app contains over 4,000 luxury properties in approximately 90 destinations all around the globe. What makes this app really great is that users can create groups, and ask these groups to vote for preferred accommodations from a short list. Apart from it, the app makes it possible to split payments online. Luxury Retreats app can be found on Google Play or the App Store.
Bling Finder
It might be hard to believe that people need an app for luxury engagement rings. But the existence (and success) of Bling Finder proves it to be true. Bling Finder is a luxury app, allowing users to search engagement rings from jewelry brands around the world. Among most popular brands found and purchased via Bling are Ritani, Scott Kay, Tacori, Verragio, and others. The app features over 1,000 engagement rings of premium quality, and users can search for a perfect one by budget, style, brand, and other criteria. The app is available for both iOS and Android users.
The next app on the list is basically a food delivery app targeted at luxury lifestyle lovers. Generally speaking, the idea of this app is to deliver the best food that one can find in a particular city. At the moment, Caviar app covers NYC, Boston, Los, Angeles, Dallas, Chicago, Philadelphia, San Francisco, and some other major cities in the US. Users can browse menus of upscale restaurants, order delivery, and track their meals in real-time GPS. To save time and effort, users can use 'Favorites' button for a quick re-order of something that's been delivered before. The app is available both on the App Store and Google Play.
While the focus of Caviar is on food, this app is all about drinks. Users of Minibar can enjoy delivery of best selections of wine, liquor, scotch, beer, and other beverages. The way it works is rather simple. One should search for the desired drink, add it to a cart, then enter address and payment details. The hardest part of using Minibar is to wait for arrival. However, in nearly all cases, users receive their order in under an hour. You may find the app on the App Store or Google Play and download it for free.
The app for millionaire dating as they officially call it. Luxy is where the richest and most successful singles meet and fall in love. Both description and design of this app make it clear that developers created it for those who like all things luxury. There are two ways to join luxury. The first is to prove an income of more than $200,000 a year, and the second is to be voted by a current member. The app also hosts elite parties for singles in top world locations like Paris, Miami, NYC, Milan, and London. The app can be found on the App Store or Google Play.
Self-named as an Airbnb for boats, this luxury app is the largest boat rental service in the world. Available in 169 countries and having a fleet of 60,000 boats, GetMyBoat is a popular app for those who like sailing and luxury vacations. Inside of this app, one can search for a perfect boat in a chosen location, hire a capital or crew if needed, and even purchase boat-rental insurances. Look for this app on the App Store or Google Play.
Designed for fashion lovers of a luxury level, Louis Vuitton Pass is what lets people access exclusive content and insider's information about new product launches. Inside the app users can see the recent news from the Maison, access LV products by scanning images with LV pass icon, and search Louis Vuitton stores nearby. The app is available on the App Store and Google Play.
5 Must-Have Features of a Luxury App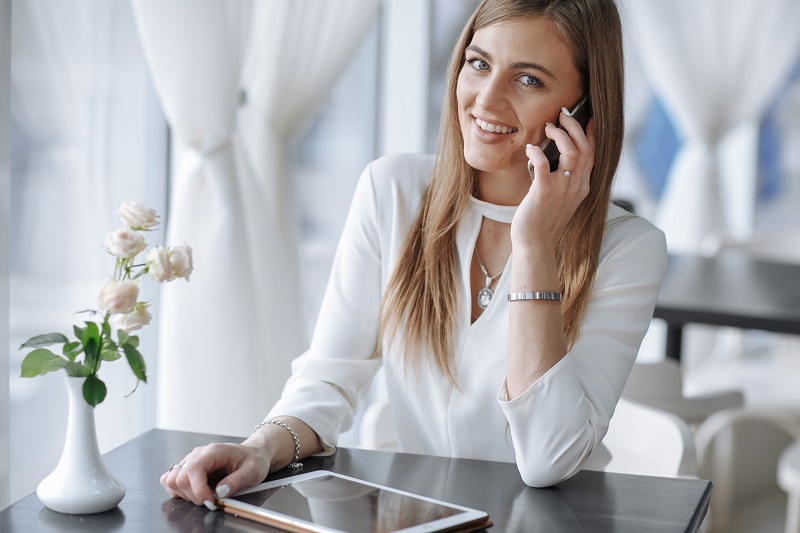 Based on examples above, it becomes clear that luxury mobile apps should not only provide handy UX and digital solutions to offline problems. To be considered a luxury, a mobile app should meet the following criteria:
An early access to information and products or feature limited collections.

The exceptional quality of products or services that users can purchase through the app.

Exclusive updates about new releases and updates.

VIP privileges and individualized services based on one's preferences.

Outstanding usability: UX, UI, and quality HD video/photo content.
Summing Up…
From all the said above it becomes clear that users of luxury mobile apps are even more particular about quality and usability of applications. As services and products featured in these apps tend to be rather expensive, it is completely understandable that people expect to get something way above-the-average. That's why security, HD graphic, and extensive functionality should be a part of any luxury app regardless what it does. To succeed with a luxury app, make sure to hire the most professional mobile app developers. Ideally those with a previous experience in the niche of luxury products. You may also wonder how can you get money from your app. Recently, we've gathered 10 top effective ways for your app's monetization.
Mobile app developers and UX design experts at Adoriasoft have skills and experience sufficient to implement the most daring idea. We are able to create a luxury app for your business niche according to your wishes and requirements. Don't hesitate to contact Adoriasoft managers right away! You'll receive a consultation and your project estimation free of charge.