How to Promote Mobile Apps (Ultimate Guide from Adoriasoft)
07.29.17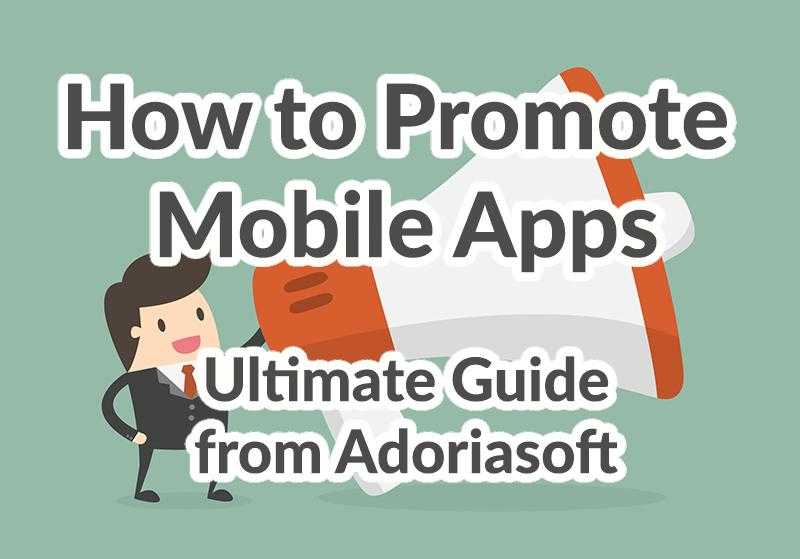 Have an idea in mind to create a successful mobile app? Before jumping into development you should first think thoroughly about how to promote mobile apps. You definitely want your app to be downloaded and used by as many people as possible, right? Then keep in mind, that about 2500 new Android apps are added daily to Google Play and about 1500 iOS apps are released to the App Store every day. These numbers keep on growing.
Today businesses tend to invest a lot in mobile app development and promotion in terms of time, money and human resources. According to AppAnnie forecast, by 2020 the mobile app economy is expected to reach $101 billion.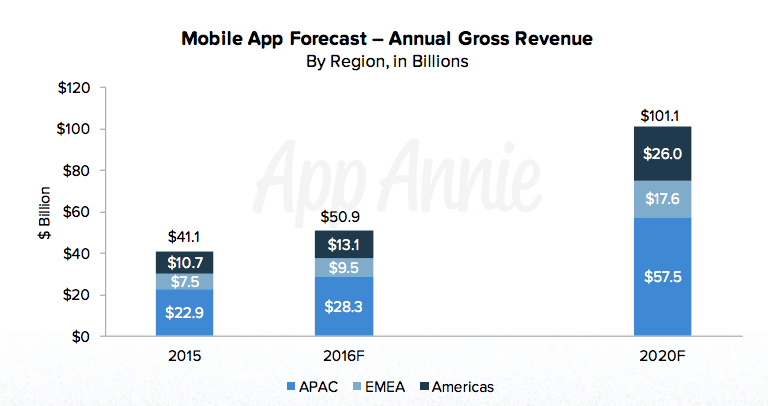 Companies and individual entrepreneurs worldwide strive to develop the best mobile apps that are able to exceed high expectations of users. However, despite putting maximum effort into the development of the app, business owners often forget that in very competitive markets such as mobile apps crafting a superb one is not enough. Hours and days designing beautiful layouts, developing top trending features and functionality lead to an assumption that you will get thousands of downloads right away. That's a misleading assumption. In order to get a million downloads, you have to make your project discoverable in the first place.
An example
There are many instances of how important it is for any new product or business to have a strategically well thought-out launch in real life. Just imagine a coffee shop opening next to your home. It offers delicious varieties of coffee from all around the world, exquisite desserts, fantastic service. Moreover, it's very cozy and relatively inexpensive. Despite all the pros, there were a few visitors during the week after its opening. The owner is puzzled and questions himself what he did wrong.
So what was missing in his business plan? Obviously, the weakest link was the promotion. Or better to say the lack of it. It's not enough to put a "Come in! We're open" sign on the door to attract hundreds of visitors.
What could have improved the situation?
Sending out a press release to all relevant media, bloggers and journalists 3 or 4 weeks prior to the official opening.

Throwing a "grand opening" party and inviting local celebrities, photographers, and bloggers there.

In addition, negotiating a number of reviews and endorsements from local opinion leaders such as famous coffee, lifestyle and food bloggers.

Obviously, launching a social media marketing campaign to inform the audience nearby about special offers and the upcoming "opening" event.

Partnering with other popular complementary brands that have their shops located on the same street.

Supporting your media campaign with printed materials and voucher codes.

Are there any other ways to improve the promo campaign?
Of course, there are many other ways of promoting a coffee shop effectively. Just switch on your creativity and brainstorm new ideas together with the staff. Don't throw away anything, but gather as many unique thoughts as possible instead. There are really many solutions a collective mind is able to generate that may come in handy for your multifaceted promotion.
After all of the mentioned above, it becomes clear that without a winning promotion strategy it's very difficult to get your mobile app noticed and recognized. It's even harder to make it profitable. So what exactly should developers and business owners do to promote their mobile apps? A halfway to success is a right mindset. They should start spending as much time on promotion as they spend on creating mobile apps or at least try to do that. All in all, your great efforts put into promoting the value of your mobile app will pay off and get you the results desired. In the end, you'll have your unique recipe for a cocktail known as "How to promote mobile apps". 
Here at Adoriasoft, we would like to help small businesses and startups to achieve their goals. That's why our marketing team has decided to share its expertise and give some valuable guidance on how to promote mobile apps. By implementing all the tips provided in this article, your chance to beat competitors and succeed grows up.
Part I. Build Your Marketing Strategy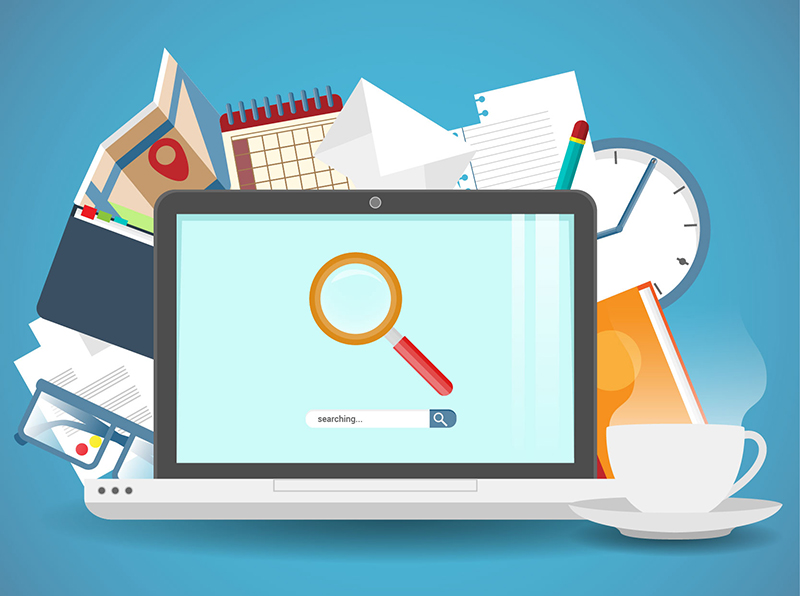 Research, research, research
This part is probably the most important. In order to know how to promote mobile apps, try to gather as much information about the market you want to reach with your mobile app as possible. Learn everything you can not only about your prospects, but also about your competitors, their ways of promotion and benchmarks.
It would be wise to find out what your potential customers think about to the mobile app concept you have in mind. If you already have a certain pool of customers who use other your mobile app it's easy to ask their opinion about your new future product. Also, there are numerous services (such as SurveyMonkey) that let you conduct a survey among the base of respondents for a fee. Thus you can prove or disprove all your assumptions regarding possible features, functionality. And, of course, the ways of using and monetizing the app that you plan to develop.
In regards to competitors, you'll be surprised to learn how much valuable data about your rivals you are able to find for free. All you need to do is just google thoroughly and you'll know everything about your competitor's app. Take an advantage of special Google search operators that will help you with optimizing a research process and spend less time mindlessly on the Web. Find all websites and platforms your competitors have at and examine user reviews. The latter can serve as an invaluable source of information about weak and strong points of the application. As a smart entrepreneur, you understand that the weaknesses of your competition can become your strengths. So don't neglect them.
Benchmarking
Successful implementation of a competitive promotion strategy for a mobile app must be based on effective benchmarking. What does that term mean? You should compare every your marketing effort with the performance measurements of your leading competitor. Where to find such crucial information? First of all, it's annual financial reports, which some companies make public and may find them online. In those reports, you may often find information on revenues, as well as a number of downloads. And even their annual spend on marketing activities. As for getting some digital marketing benchmarks, there are plenty of free and paid tools. The marketers use them to spy on competitors and their ways of how to promote mobile apps. All the important and effective ones you may find in this top 25 online tools list by Kissmetrics.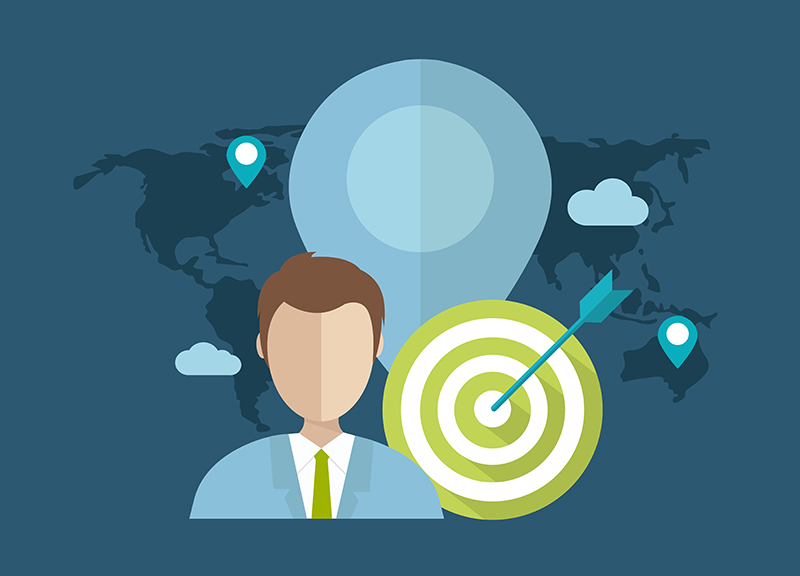 Decide upon the target audience of your mobile app
Before developing the app you should clearly understand for whom you make the app and how it will benefit those people. Without setting up a proper targeting, you have a good chance to waste your budget. There's, however, a little chance that your mobile app will be equally popular and used by everyone. That's why to spend your budget on promotion wisely you have to focus on a particular group of customers that are the most likely to use your mobile app and benefit from it.
It's important to segment your target audience into groups and learn their demographics, such as gender, age, economic status, buying behavior, habits, and lifestyle. Moreover, it's advisable to create user personas (a.k.a. buyer personas) that will serve as portraits of your ideal customers. By means of user personas, you will be able to design your app with the most focus on satisfying particular needs of each group of your prospective customers. Also, you'll have not only a customer-centric marketing strategy as an outcome but a customer-centric app development as well.

How to create user personas, in order to promote mobile app?
How to create snapshots of your app's user personas? Firstly, you should understand the purpose and goals of your mobile app. Secondly, it's vital to create detailed profiles of each user persona that include:
Age;

Occupation;

Family status;

Location;

Personality traits;

Goals that a user aims to achieve;

Tasks that a user needs to complete;

Experiences that a user wants to fee;

Frustrations that a user wants to avoid;

Obstacles that prevent a user from achieving his/her goals;

Level of engagement with your mobile app (innovators, early adopters, early majority, late majority or laggards);

Motivations that inspire a user to take action (growth or fear, power or achievement);

Brands that a user consumes the most;

Preferred channels of communication. For example, TV, radio, outdoor ads, online banner ads, video ads, social media, recommendations, reviews, public relations, events, etc.;

Quote, that summarizes the essence of a user persona's traits;

User environment and context of using the app;

Technical devices that a buyer persona uses regularly;

Software and mobile apps that a buyer persona uses on a daily basis;

Time spent surfing the web every day;

Casual pictures that represent that buyer persona;
By nailing down your user personas you will be able to eventually develop the mobile app that provides users with superior experience.

Choose a monetization model
Be it a premium (paid apps) model, free with in-app purchases/in-app advertising, sponsorship, subscription or freemium, you should think of the most appropriate model for your mobile app business. Take a look at our list of 10 tried-and-true approaches to mobile app monetization, in order to learn how to make money on your own app.
Free mobile apps with ads inside are common for the business that has the gathering of user information as their primary goal. Then mobile app developers sell the gathered data to app publishers. In such a way they monetize their mobile apps by offering data-driven slots for advertising to app publishers interested.
Selling in-app goods in mobile apps is an especially popular monetization model used in the gaming industry. Gamers are eager to buy virtual goods such as various superpowers and ammunition that make their avatars more powerful. Making in-app purchases in mobile gaming apps users progress faster to higher levels than others who don't pay for additional features. This gives them excitement and deeper involvement in the mobile gaming app.
With the freemium model, mobile app developers offer their product for free. However, some premium functionality in freemium apps can be unlocked by making a payment. This model helps to engage those users who want something more than just basic functions and are ready to pay for extra features.
Additional Content
Being quite similar to freemium model mobile apps by subscription offer their users to buy additional content for some extra fee. This type of monetization is widely popular among news mobile apps and those apps that focus on providing services rather than goods. With this model, mobile app developers are able to benefit from recurring revenues.
There are many mobile apps that users can access only after making a purchase through the app store where that app was published. If you decide to use this model you must be sure that your mobile app offers something really unique, something that other similar free apps don't have. Here marketing efforts of the mobile app developer must be the strongest, so they could convince users to buy their app instead of opting for free analogs.
Partnership with advertisers
Quite a new model of sponsorships offers mobile app developers to partner with advertisers. The latter in turn reward the app users for completion of some in-app tasks or actions. Thus users get benefits in the form of special gifts or vouchers from famous brands. What's in it for app developers? They are being paid by brands and agencies who provide such kind of monetization opportunity.
Thinking of the ideal monetization model can be a daunting process. However, it is a necessary prerequisite to learning how to promote mobile apps too. Fresh statistics can help app developers finally to make up their minds. Surely, for some mobile app developers, a premium model seems to be faster to break even, at first sight. But don't be in a rush to make a final decision. According to Gartner, mobile app users spend 24% less on upfront mobile app payments than on in-app purchases. Thus choosing to build a free app in order to let users try the app and then monetize it with in-app purchases can be a really smart step.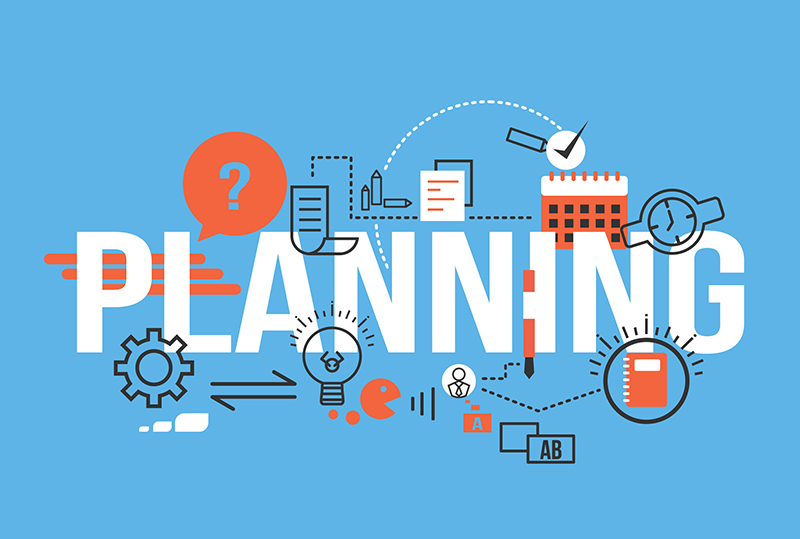 Create a plan for implementing your marketing strategy
Without building a detailed spreadsheet with clear tasks, deadlines, and people responsible for implementing them it will be very difficult to know how to promote mobile apps comprehensively.
Why it's critical to have a plan for your mobile app promotion? Simply because you'll outsmart a half of your competitors. According to SmartInsights, today only 50% of businesses have a digital marketing plan. You may leverage competitor's weakness for your major strength – just structure your plan the smart way and follow it.
Essential parts of the marketing plan document that marketing managers should include: a market research, competitor analysis, SWOT analysis, objectives and goals, action plan, budget, KPIs to measure in order to track marketing progress.
Market research
In regards to the market research part, we have already mentioned that it's critical to gather as much data about the target market as possible. Any fresh statistics and quantitative data from trusted resources may be helpful to know how to promote mobile apps the best way to that given market.
SWOT analysis
SWOT analysis is used to define strengths, weaknesses of your mobile app business and those of your top competitors. Moreover, during SWOT analysis you should think of possible opportunities and threats that may affect your mobile app business and that of the competitors as a consequence of some external changes. Those changes could be a result of the new regulations introduced by the government, higher or lower taxes, shifted consumer preferences etc.
Objectives and goals
Prioritizing the goals and objectives that you aim to achieve with your mobile app is also an important part of the plan. Write them down and try to keep them in mind when fulfilling every part of your marketing strategy.
Action Plan
Action plan serves as a roadmap for the digital marketing team that will work on the promotion of your mobile app. Usually in the form of a spreadsheet or a .xls file action marketing plan has concrete marketing activities, which marketing specialists schedule for implementation each month and quarter. Areas of responsibility are also indicated and split between marketing managers. An action plan should serve them as a reference for daily, weekly and monthly activities. Thus they will be able to meet deadlines and work autonomously on an implementation of the comprehensive marketing strategy.
Budget
To be able to measure success and achieve the return on your marketing investments mobile app developers must have a set budget for promotion purposes. Thus they will be able to allocate digital marketing funds wisely and plan all activities ahead not just in the short-term, but also long-term perspective.
KPI
The final part of your marketing plan should include key performance indicators (KPIs), which are those metrics you will measure your digital marketing success with. For a mobile app KPIs may include daily/weekly/monthly number of downloads, app purchases, in-app purchases, user sign-ups, daily active users (DAU), monthly active users (MAU), LTV of a mobile app user, churn rate, retention rate, average number of days before a user makes the first in-app purchase, mobile app website visitors (new and returning), conversion rates, daily app launches, average revenue per user (ARPU), and other.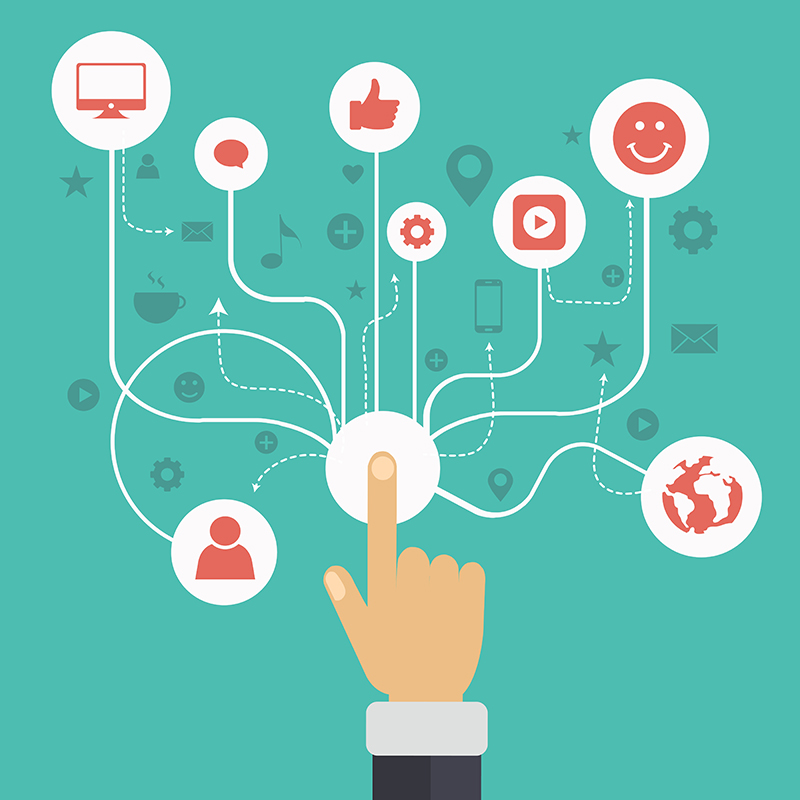 Leverage digital marketing mix to the fullest
Include social media, public relations, content marketing tactics, as well as contextual ads, display and social media advertising to your planned activities. Having a comprehensive approach to your digital marketing efforts will give you an opportunity to learn how to promote mobile apps in various ways and benefit from multiple tactics. What's the benefit? Multiple tactics result in the diversified web traffic to your website and app. This, in turn, gives you a solid ground for further marketing actions, because a traffic from multiple sources is always more stable than that coming from a single one.
Part II. Implement Your Marketing Strategy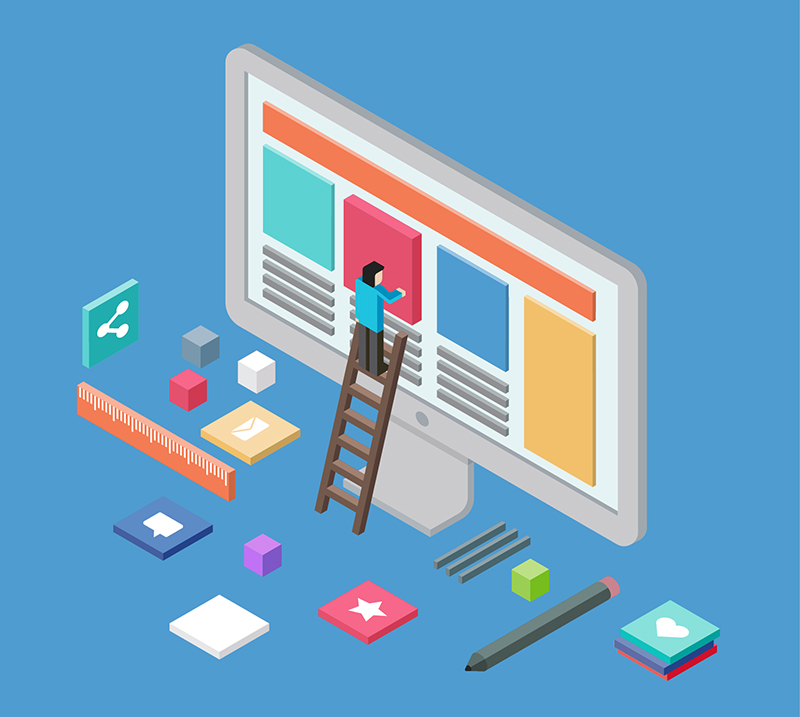 Create a winning website
Convenient user experience, clear navigation, and modern design are not enough. Think of internal link structure of your future website too. You definitely need to prioritize those pages, which are most important for your business and which users must see in the first place.
How will you be able to get valuable data regarding your website and make right decisions further? It's possible only by placing a Google Analytics tracking code before the closing 'head' tag on every page of your website. Thus Google Analytics will be able to pull all the important quantitative data: the number of visitors, page views, conversion rate etc. Of course, it will also pull qualitative data: sources of traffic, country, browser, device, etc; directly from your website for analysis to give you the clear picture of how well your website is doing. Also, you will be able to test hypotheses and improve your website, as well as the whole way of communicating your message to potential customers.
When thinking about how to promote mobile apps it's essential to ensure that your website is enticing, well designed and optimized both for users and search engines. Also, you should make your app's landing pages just perfect by using prominent visuals or video, bullet list of top features, final call-to-action, single bright button. Landing pages are crucial to the success of your mobile app, so test them on the ongoing basis and improve.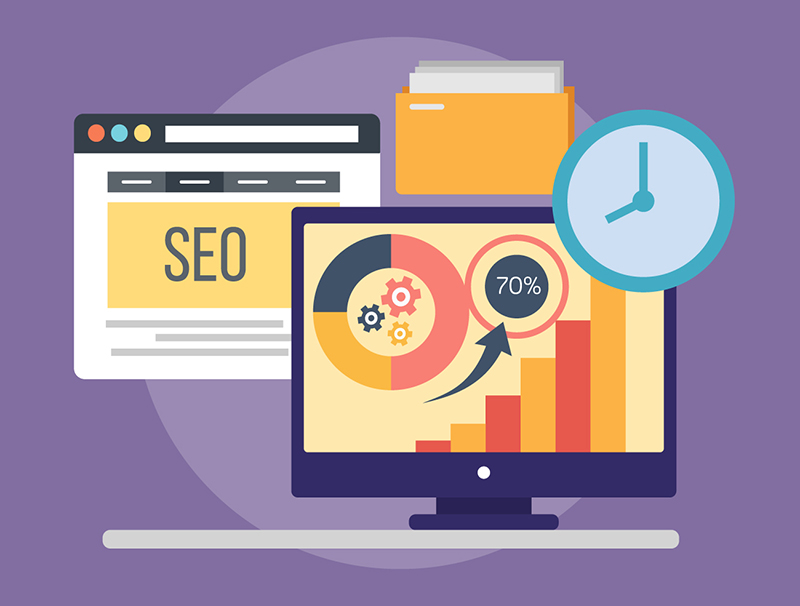 Optimize your website for search engines
Another answer to the complex "how to promote mobile apps" answer is your website optimization for search engines (SEO). Ranking well in Google can result in the boost of traffic to your mobile app. So if you want your website to rank well for particular keywords in Google and other search engines, you must create a list of those keywords. SEO specialists call that list a semantic core of keywords.

To create a keywords list simply register an account with Google Adwords and make use of its great Keyword Planner Tool. Then insert your initial keywords that you want your website to rank for in the field 'Multiply keyword lists to get new keywords'. As a result, you'll be able to expand the list with all relevant keyword ideas suggested by the tool.
How to decide what keywords and their variations are most suitable for your website?
This largely depends on the budget that you can allocate to promote mobile apps. If your budget is scarce, then choose those keyword variations that have a low or medium level of competition, while at the same time a significant number of monthly searches. With a sufficient budget, you can aim keywords with a high level of competition. Of course, in such case, you'll need additionally to launch campaigns in Google Adwords targeting those keywords. Therefore you'll be able to actually compete for SERPs of those keywords and contextual ad positions that go before organic search results.
How to promote mobile apps?
Here's a list of some other specific digital marketing activities that answer the question "how to promote mobile apps" directly. You may start implementing right away too:
Hone your mobile app (eye-catching icon, user interface, screenshots)

Optimize your app store page (right keywords, density, attractive text, call-to-action)

Don't forget to include the links for downloading your app on the website

Create a media kit for the press (quality press release, great screenshots, other PR collateral)

Reach out to the relevant media and influencers in your niche

Ask bloggers for reviews

Create an awesome demo video (top features, call-to-action, funny, memorable)

Feature your mobile app in the official social media account, business emails and official blog

Take part in various app awards to get more exposure

Join and participate in relevant groups in social media on a regular basis

Comment on every new blog post that is relevant to your mobile app (use Google alerts to notify you of any new out there)

Run contests and giveaways in your social media accounts

Partner with other app developers of complementary mobile apps and run co-promotions together

Connect online with offline (use QR codes on your business cards, stickers on shop windows etc)

Organize professional events and meetups locally (and promote your app there tool)
Part III. Analyze and Optimize Regularly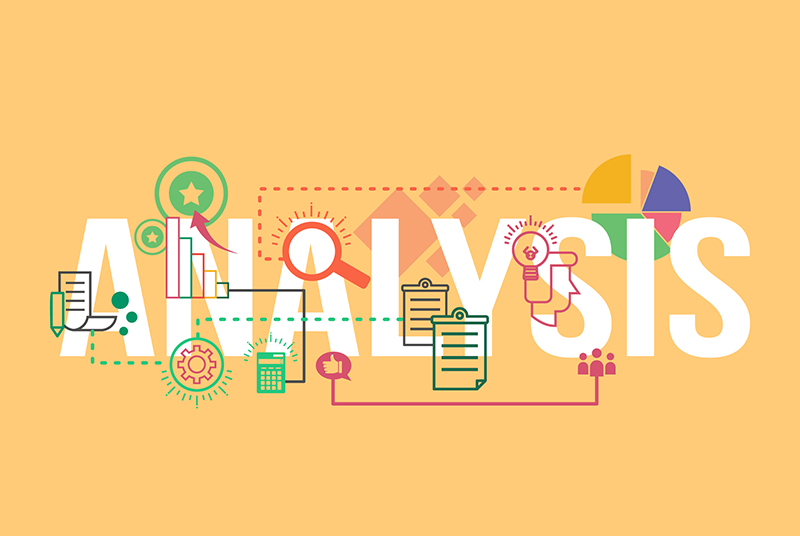 According to the Forrester report, only 46% of businesses utilize mobile app analytics solutions. It means that more than a half of companies don't even think that data coming from users of their mobile apps is valuable and can be of any use to them. That's hard to believe, isn't it? Mobile app user data is crucial for gathering and analysis because it is an ingenious source of information that may help you know more about your customers and thus serve them better.
By means of various mobile app analytics solutions, you as a mobile app developer or marketer utilize metrics regarding your app acquisition, lifecycle, app store data, cohort analysis.
You will not know how well you're doing without measuring your progress daily, weekly, monthly or yearly against those key performance indicators that you have stated in the documented marketing plan. Make sure to create reports that will cover all those KPIs, so that you can draw conclusions from your mistakes and recognize your successful activities. Of course, do more of what works best for your mobile app users, and what your business can afford in order to stay competitive and grow. Eventually, you will succeed.
Conclusion
This guide will be further updated with new tips and tricks on how to promote mobile apps, so keep an eye and visit our blog from time to time. 
"How to promote mobile apps (Ultimate Guide from Adoriasoft)" is a new take on how to promote mobile apps the most effective way in 2017-2018 and years to come. Learning all the essentials of how to promote mobile apps online and offline, following every practical advice in the guide, backed by fresh stats, reports, and studies from valuable trusted resources, it will be easier for small and medium-sized companies worldwide to succeed with their mobile apps.
Adoriasoft has over seven years of successful mobile app development expertise both for Android and iOS mobile devices. We not only know how to develop mobile apps for different business verticals and niches. We also know how to promote mobile apps. Contact Adoriasoft today to get a free estimation of your mobile app development project!