Uberization of Logistics Apps and How to Make Them
05.19.17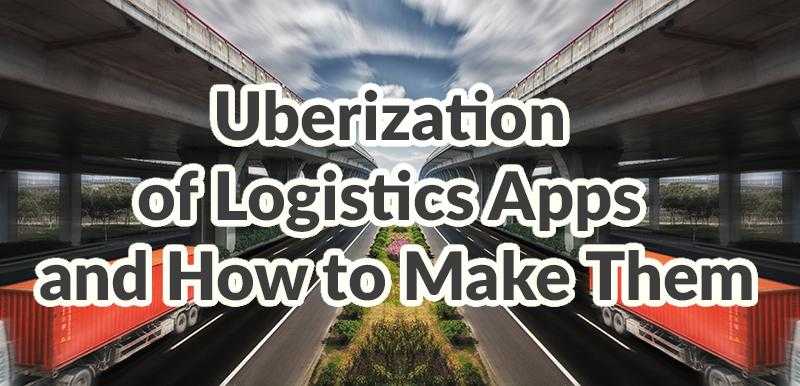 Logistics apps? Uberization? If you stay abreast of IT news to a certain extent, you are likely to know about those terms and this "Uber for X" thing. In case you don't, here's a quick intro to the topic: Uber for X is a startup-up model inspired by the tremendous success of Uber. The major idea behind it is to create an on-demand delivery app that connects customers with services. At the moment, there are dozens of Uber-like mobile apps operating in different industries and niches.
However, no other industry is as good for this startup-up model as transportation. Obviously, it won't be a smart move to create an Uber-like app for taxi service and compete with the trendsetter. However, it is surely still a good idea to take a look at other niches related to transportation.
One of the fastest growing and promising niches of this kind is logistics. In fact, it is expected that the industry will grow to more than $15.5 trillion during next ten years. If you try to google 'logistics and supply chain apps', there will be plenty of great apps in the search results. All of them are slightly different from one another, but they all are based on the same idea. It is to reduce operating costs, increase customer satisfaction rates, and improve productivity.
Now, when the biggest logistics companies have already started to benefit from using such apps, smaller ones have no choice but to keep up. Wonder what does it mean for you? Excellent business opportunity. There's never been a better time to create a logistics app and make money from selling it to a company that needs it.
Over the course of this article, you'll learn how logistics apps might improve the entire industry, what are the best logistics apps you should look up to when developing your own, and what features should a great logistics app include.
Main Reasons Why the Industry Needs Modern Logistics Apps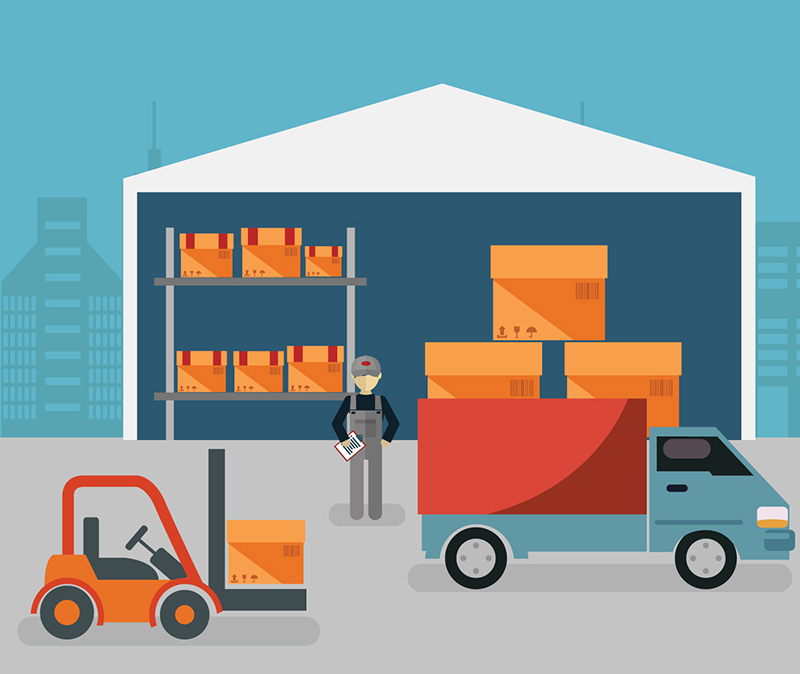 First and foremost, as a logistics business owner, you need to clearly understand which benefits and improvements logistics apps might and should deliver.
They can track location in real time
Needless to say, location is one of the most critical aspects of logistics. To keep things organized, there is a need to know where precisely each car and track is at the moment. The good news is that logistics apps are exceptionally good when it comes to the process of location tracking. Not so long ago, each vehicle needed its own GPS equipment in order to be tracked. Today, we have logistics apps out there, which means that satellite location tracking has become way easier.
Such apps can inform a driver about traffic situation
Successful logistics is impossible without effective time management. Given that traffic jams are among the most popular reasons for late delivery, it becomes clear why it is so important for drivers to be aware of the current traffic situation on their routes. With logistics apps, it gets exceptionally easy. Connected to the internet, a mobile app is able to deliver actual information about hold-ups.
These apps can help with fleet management
The best logistics companies are those that know how to manage people well. Thanks to logistics apps, it is now possible to keep each move of fleet members under control. Now drivers can log their driving time, inform a management team about problems with their vehicles, and much more. It is possible to automate the entire fleet management, which means there is no need for old-school phone calls.
Logistics apps are great for asset tracking
Another thing any successful logistics company needs to keep under control is corporate assets. Every now and then, the need for inventory occurs. In the past, this process used to be time-consuming and costly. Now, due to logistics apps, asset tracking gets cheaper and faster.
Logistics Apps You Should Look Up To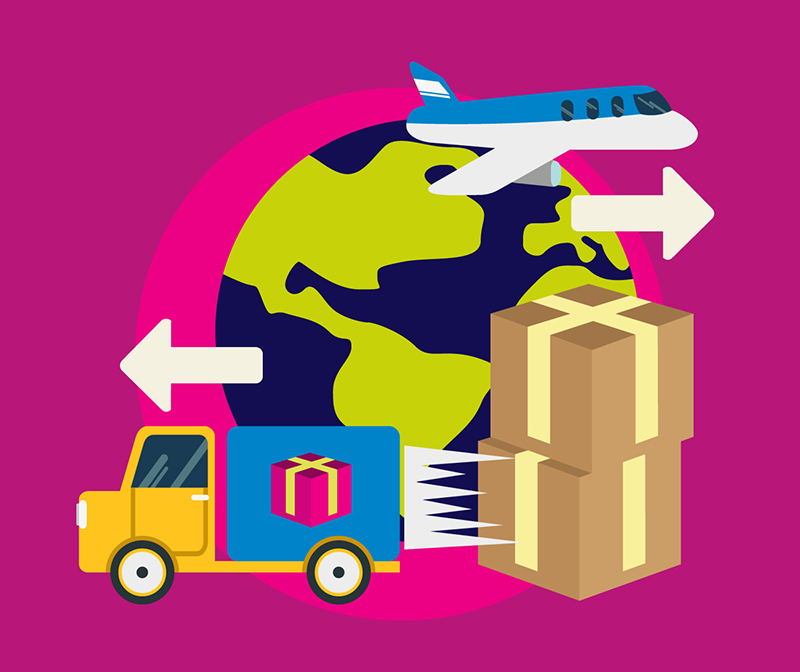 Now, as it's perfectly clear what particular improvements logistics apps can bring to the industry, it is time to take a closer look at the leaders of this niche. Ready to meet the winning eight?
Logistics
This free app is one of the telling examples of a logistics app. Available for Android users, it boasts a well-thought-out functionality. Among its features are data management for drivers, customers and vehicles, a tool assigning vehicles to drivers and shipment orders to transport, calls to drivers or clients, statistics, and much more.
Unlike the majority of the apps of this kind, TomTom WebFleet doesn't have a long list of features. Nonetheless, it's still a great one. Its major function is to control day-to-day operations. With this app, it becomes possible to manage fleet 24/7 and track activities of each member from the comfort of a laptop.
EazyStock
Inventory is an integral aspect of any logistics company, and EazyStock makes it exceptionally simple to create inventory reports of all kinds – would it be stock level reports, excess stock reports, inventory turnover ratio reports, or any other. With EazyStock, one can enjoy simple and stress-free inventory. Due to EazyStock, one of the most time-consuming aspects of logistics gets way easier.
Another exceptionally great logistics app is CoPilot. If there is a logistic app that deserves to be called the game changer for the entire professional truck driver industry, it is CoPilot. Apart from offering a detailed turn-by-turn navigation, it can also analyze traffic and type of vehicle each driver has and suggest the most efficient routes based on this information.
Initially, the purpose of this mobile app was to make it possible to scan barcodes via smartphone. Unlike the majority of apps offering a similar feature, Scandit can grab a QR code in a fraction of second virtually from any angle. Needless to say, this function can significantly improve the quality of packaging, shipment, and delivery.
Given that sometimes drivers need to go as much as 1,000 to deliver the products to the point of its final destination, it goes without saying that a lot of diesel or gas needs to be burnt. It might be hard to believe, but finding the cheapest gas station might save a company a decent sum of money. This is exactly why logistics companies use GasBuddy. This app can help drivers find gas stations with the cheapest price.
The next app on the list is Fleetio. According to the promise of developers, this app can help one track, analyze, and improve fleet management with ease. At the moment, there are two versions of this logistics app – one for drivers and one for fleet managers.
The last but not least on our list of top logistics apps is Telogis Fleet. This app offers its users a wide range of features such as status reporting, alerts escalation, fuel cost management, satellite imagery, asset tracking, safety driving scorecards, and much more.
Features to Include in a Logistics App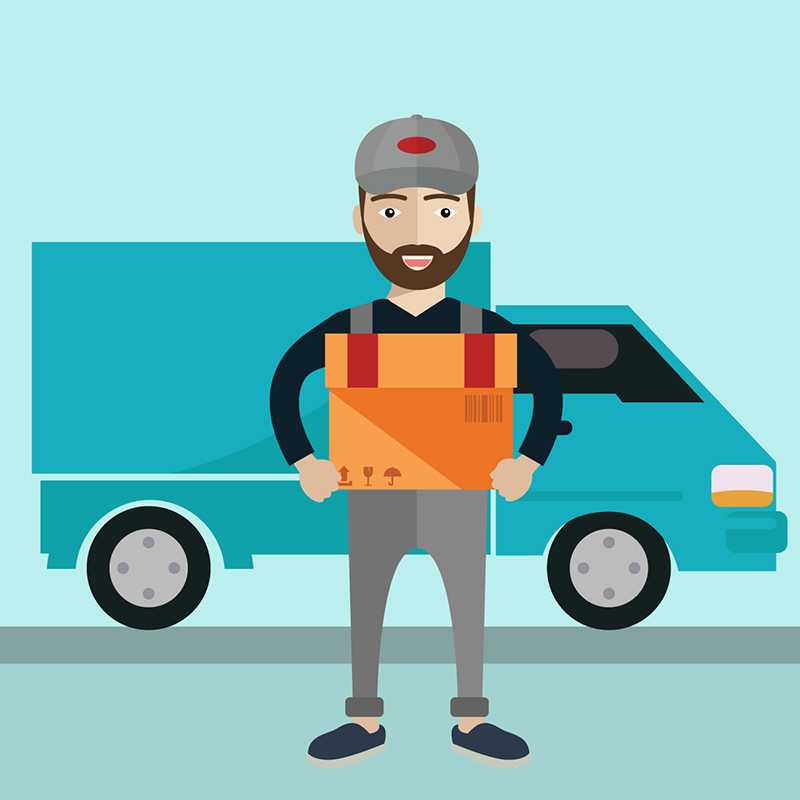 As you've already learned from the above, all logistics apps fall into two camps – those offering users a so-called one-stop-shop experience and those focused on one particular aspect of logistics business. As experience confirms times and times again, the latter have more chances to top the ratings. So, assuming that you're planning to build a closed-loop logistics app, here is the list of features you should consider including:
The major idea is to track hours of work, mileage, delivery details, as well as keep under control such important processes as pre- and post-inspection. This feature should incorporate every tiny detail involved in the process of logistics.
Any logistics company would confirm that it's crucial to track fuel expenses. With a built-in tracker, one can automate this process. Consider including a feature that will allow users to choose the purpose of their trips and predict the expense of fuel based on what kind of vehicle is used.
Optimization of Driving Routes
As it's been said before, in logistics, it all comes down to timing. That's why it's so important for a driver to always follow the most optimal route out there. Adding a route optimization feature to a logistics app will make it even more useful.
Driver and Vehicle Tracker
Thanks to this feature, it will be possible to see what driver should take which shipment. Depending on the circumstances, it might be the driver located closer to the point of final destination or a driver who hasn't reached his or her maximum load yet.
Due to this feature, it will be possible to record tracking, carrier information, and a recipient of a package. It's a good idea to build an app that will send automatic updates as soon as a particular shipment reaches its final location.
In Conclusion
Mobile apps have already started to improve and even reshape the logistics industry. However, this niche is still not completely occupied. It means that you have a chance to build a killer logistics app that will blow the mind of users and make logistics as easy as it's never been before. Hire the best mobile app developers you can afford and turn the entire industry into your logistics app. If you liked this article, you may also be interested in our ultimate guide on how to promote your own mobile app.
Adoriasoft has many years of expertise in mobile app development for businesses of various industries, including logistics and transportation. So if you would like to order a logistics app our mobile developers are at your service. We'll deliver an excellent mobile app that will surely meet the needs of your business and its customers. Contact us today to get an instant estimation of your logistics app!