How to Create Popular Event Discovery Apps
05.30.17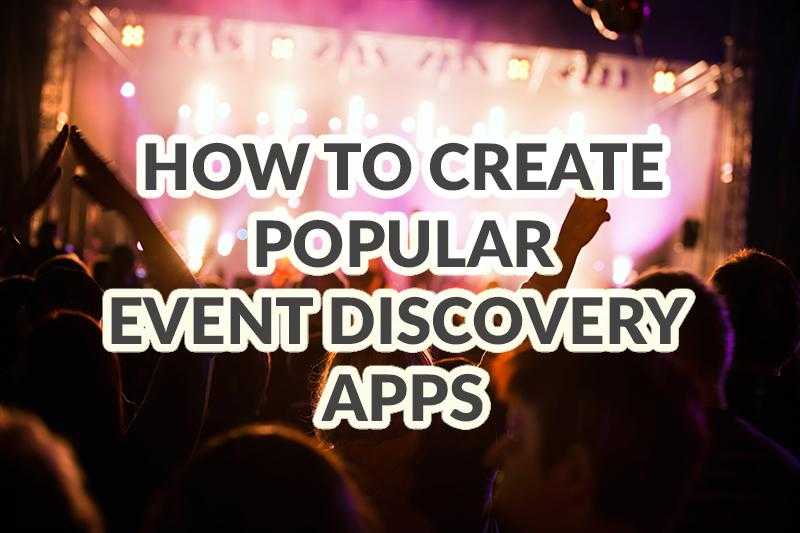 One look around would be enough to understand that there has never been a better time to be alive. Of course, that's not to say that today's world is free of problems and challenges, but it's hard to argue that life is getting increasingly simple. Gone are the days when some regular tasks such as paying utility bills or negotiating the terms of a contract or booking a hotel required a lot of time and effort. Today, when there is a digital alternative to virtually any task you can imagine, people no longer have to waste time on things they don't like doing.
As a result, the majority now have more time to discover new places, obtain new experiences, and attend events they've never been to before. The good news is that even this pleasant process of discovery is now more simple. There are mobile apps to help people find the most interesting and relevant events nearby, but it's not even the best part. While some people enjoy using event discovery apps, others make money by creating these apps and making them popular. If you made it to this article, chances are good that you belong to the latter group. So let's dig deeper into the topic and found out all the ins and outs of creating successful event discovery apps.
Do people use event discovery apps?
Creating a new mobile app is no different than starting a new business. That's why the first step should be to research the market and try to detect the most recent trends, the biggest competitors, and the major opportunities and threats.
As some experts suggest, the problem of event discovery has not been solved by tech entrepreneurs yet. There are plenty of great apps that allow people to discover upcoming events, but they usually cover only certain major cities or lack some functionality.
At the same time, statistics tell us that spending on events keeps on growing steadily, which means there should be more interest and demand in event discovery apps. It is predicted that the demand for event software will grow annually by 8.42% till 2020. Based on all these facts, it becomes clear that a great event discovery app can become a good source of income in the long run.
Most popular event discovery apps as of today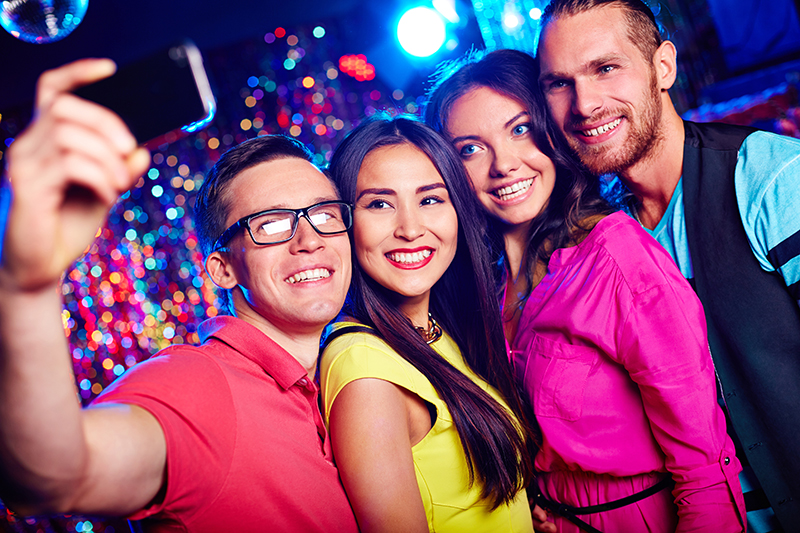 Available in 20 largest cities of the US, this app is a great way to discover upcoming events. The most interesting part about it is that all the featured events are hand-picked by local influencers and opinion leaders. Users can browse through multiple events and filter them by interest, dates, and types. The app is available for free both on the App Store and Google Play.
Unlike the majority of event discovery apps featuring all types of events, this one is focused on concerts. The biggest perk of this app is that it can import your favorite music bands and artists from your playlists on Apple Music or Spotify and then inform you about upcoming concerts of these bands or artists. What's more, the app sends personalized recommendations and allows users to compare ticket prices. The app is free for both iOS and Android users.
Another event discovery app that should be on this list is Eventbrite. It can help discover local events by giving personalized recommendations and informing about friends' choices. The app contains information about different types of events, including conferences, concerts, fests, classes, and much more. At the same time, one can buy tickets and save interesting events to check out in the future. This app is now available for both iOS and Android users free of charge.
HeyLets
The next great event discovery app is HeyLets. On one hand, users can discover events, customize recommendations by choosing from 45 categories of events, and explore what locals suggest to be worth attending. On the other hand, however, it's possible to recommend experiences or even become an influencer in specific categories. This community-driven app reminds of a social network, which makes it more interesting to use. You can find this app either on Apple Store or Google Play.
Time to Enjoy
If one is looking for a powerful combination of an event app and time management app, Time to Enjoy might be his or her best bet. What makes this app unique is that it taps into your calendar and shows only those events that are relevant to you in terms of location and time. To be more specific, this app sends you notifications and alerts if there is an interesting event taking place exactly at the moment of your scheduled free time. As for today, this app is only available for iOS users.
Available for both iOS and Android devices, Gravy is a great choice to make. Those looking for a guide on best events and activities in the US should definitely give this app a try. Apart from suggesting the most relevant and popular events, this app can also predict drive times to certain event locations, provide one with a map and notify about traffic conditions. What's more, users of Gravy can purchase tickets to events they like without the need of leaving the app.
Eventsions
As for today, the app covers events in Canada and USA. Users of Eventsions can search interesting events nearby, discover all the details like cost and address of event, filter all events by more than 25 categories, as well as add events to their calendars and get notifications and alerts. The app is available for free both on Google Play and App Store.
Just like Songkick Concerts, Bandsintown Concerts app can scan one's music library in Spotify, Apple Music, or SoundCloud and search for concerts and events with artists one likes. What's more, the unique algorithm of Bandsintown makes it possible to discover events of artists one doesn't know yet but is likely to enjoy. Users can log in with a Facebook account or email and purchase tickets, compare ticket prices on hundreds of websites, as well as browse upcoming tour dates. The app is available for iOS and Android.
Although this app is usually considered an event discovery app, Banter is much more than that. It's safe to say that Banter is a social network for people who are into events and social activities. Apart from a party discovery feature that is a part of virtually all apps of this kind, Banter allows its users to communicate in party chat, share pictures of events, as well as learn people's feedback on current events from a live party feed. Banter is available for both Android and iOS users.
The last but not least app to be mentioned is Vamos. Available on both App Store and Google Play, Vamos is a popular event guide featuring different types of events in cities across the US, Europe, and Australia. The app can provide recommendations based on users' interests, find events that are closest to a user in terms of location, sort all events by popularity, time and categories, and much more. One of the best features of Vamos is that it allows users to sign up directly to party guest lists.
Stowok
Developed by Adoriasoft, Stowok is one of the nice examples of web event discovery apps. It effectively recommends not only upcoming events but also lets users sort them according to the preferred city, event type and time. All Stowok users are able to register their own event, invite guests to it and make new friends in the Stowok community, including social media. The Adoriasoft team consisting of a Full-stack Developer, Front-end AngularJS Developer, Back-end Laravel Developer, QA Engineer, Project Manager and UI/UX Expert has created the web service from scratch.
Features that good event discovery apps should include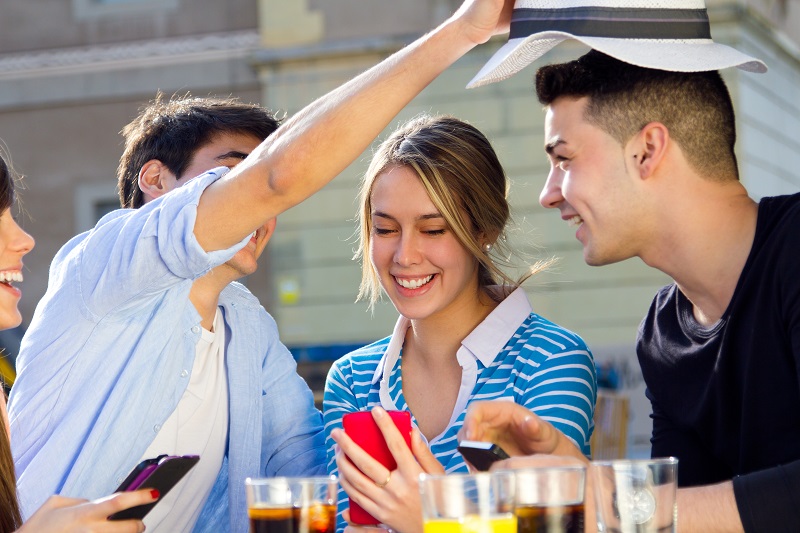 By now you know that the demand for quality event discovery apps keeps on growing. Also, there is still no obvious leader in the niche. What's more, you are familiar with the brightest examples of successful apps of this kind. So now it is time to round up the list of features a good event discovery app should include.
Ability to buy tickets and compare prices
Isn't it handy when you can not only discover events happening nearby but also get tickets for them in the same mobile app? Sure it is. So make sure this feature is included in your event discovery app.
Filters by category, date, location, and price
Those who live in major cities like NYC or Los Angeles might get lost in the hundreds of upcoming events. To help such users find exactly what they're looking for faster, it is necessary to include multiple filters.
Recommendations from friends
As experience confirms times and times again, people are more likely to trust the choices and recommendations from people they know. That's why it is so important to let users see which events their friends are going to.
Push notifications and alerts
The majority of people are too busy to keep all their scheduled events and meetings in mind. Make sure your app can synchronize with a user's calendar. It should also send alerts when a certain event is about to begin.
For the finals
People are social creatures, that's why attending events will never go out of style. Make the most out of this fact and create a quality app to help people discover the most worthy events. Hire the most talented and experience mobile app developers to create an event discovery app people will fall in love with. In addition, there are many ways to earn money from your app. Recently, we gathered 10 tried and true approaches for the mobile app monetization. Take a look at this article, in order to know more about how to make money on your project.
Adoriasoft is able to deliver and has an expertise that's sufficient enough to develop excellent event discovery apps. Our team consists of the highly-qualified Android and iOS developers, so we can provide you with the top-notch app development services. Contact us today and we'll provide a free estimate of your event discovery app!