5 Secrets of Successful mHealth Apps
07.14.16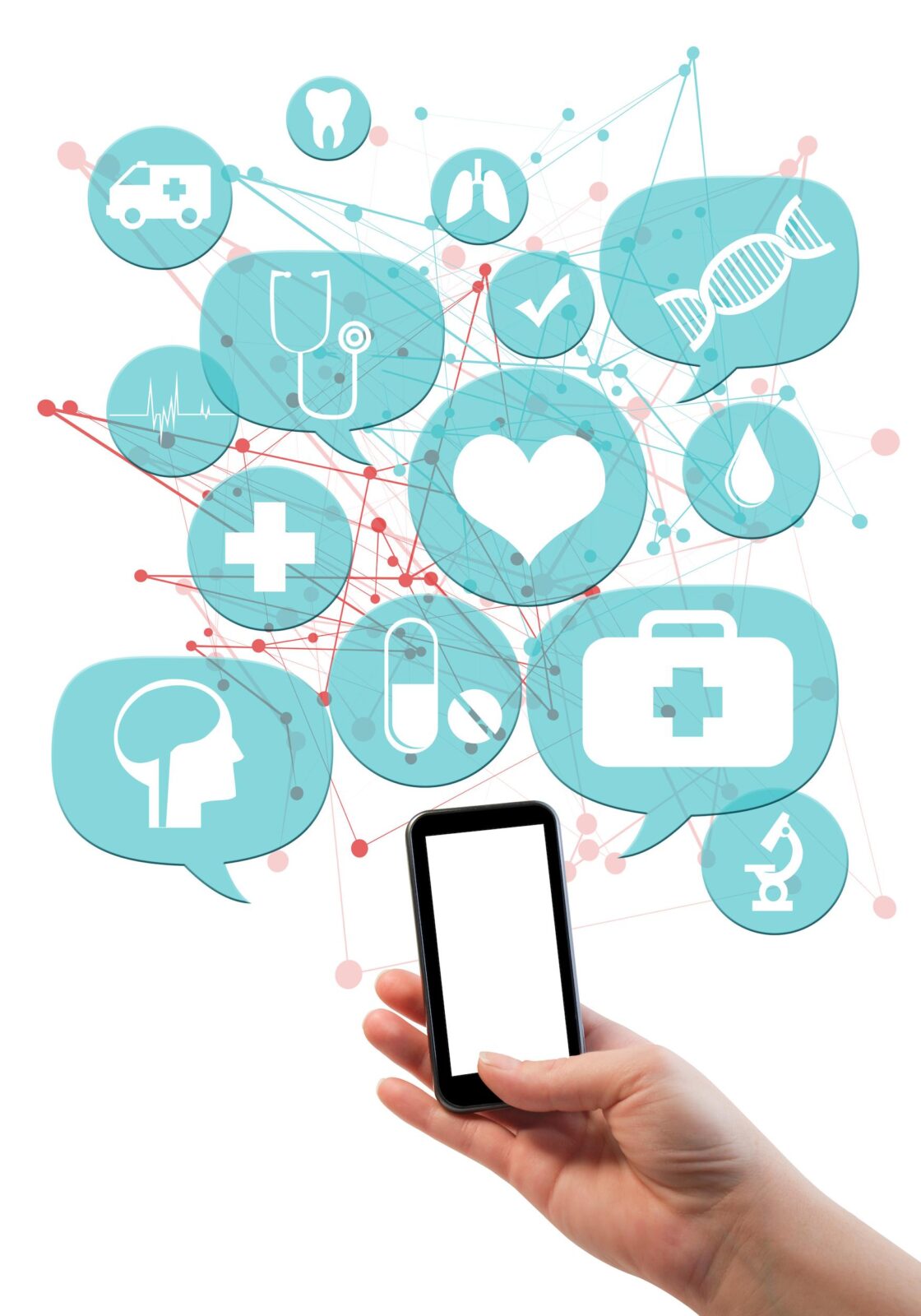 There are over 100K mobile apps for mHealth tasks, made up for both iOS and Android platforms nowadays. The purpose of the mHealth industry solutions is to facilitate the communication process between doctors and patients, help experts to remotely control their clients, make users accustom themselves to taking care of their health,  provide timely instructions or advice, preventions etc. It doesn't mean to replace the traditional medicine, but to enhance its influence by shaping positive users habits, which help to keep wellness.
There are three different data types that can be stored on mHealth apps:
Wellness lifestyle data

. This is mainly information regarding everyday physical activity (e.g. steps amount), weight dynamics, calories calculator etc.

Patients' monitoring data

. This information is about a state of the patients with chronic diseases. This is by far the biggest scope of data, including arterial pressure data, blood glucose level and oxygen saturation etc.

Medical research results

. Patients and/or physicians can collect data within the app or specific device individually. This is the biggest scope of mHealth app data to collect, but has lower user loyalty: breathing rate, lung capacity, ECG, EEG, blood and urine analysis, ultrasonography etc.
The first type has a maximum number of users that actively collect their data, share it on facebook etc. There are about 100 mlns people who share at least one parameter of wellness lifestyle control every month. Gamification technologies are actively involved to facilitate this process. As for the second type  – there are approximately 5 mlns people and the third one – less than 1 mln. This means that they collect several thousand mlns types of information every month.
mHealth market
Major mHealth market players are:
Health sector traditional representatives (medical and farm corporations)

Helpers

Health sector experts

Fitness instructors

Connectors
Most of the aforementioned participants follow the purpose of revenue. But some of them are interested in brand awareness increase or charities and voluntary as well. There are three main groups of leading farm corporations according to the apps number, their downloads and target audiences:
Niche participants, who use mHealth app to promote their products. They dispose a comparatively big share of apps targeted at health care specialists. Low reach by apps and their downloads amount is a result of a smaller target audience market rather than the patients or end users one.

Farm companies with a big mHealth portfolio with above average number of their downloads (+100К). Most of these apps are targeted at the end users.

Newcomers, who want to increase market share by publishing a bigger amount of apps with still below average number of downloads
The distinguishing feature of mHealth apps is that almost half of them are targeted at local markets. Thus, they are available for three or even less apps marketplace country zones only. The mHealth headliners are usually built according to the key products and disregard the demand of healthcare mobile apps market. There is also a lack of cross promo and recognizable usability.
Successful mHealth app secrets
The objective of mHealth app can be voluntary help or brand awareness increase. However, to get the main idea of the best mHealth apps one should look into the features of the most profitable ones.
mHealth apps portfolio size
The so-called millennial apps are usually developed by companies that have already made a number of such products and have some valuable experience in this niche. Thus, 35% of successful apps providers have delivered +2 mHealth apps to the local and international markets. The cross promo also helps with the downloading efficiency and provides better overall results.
Preferable revenue model
The 35% of millennial apps define the leading source of revenue as services sales. The revenue of less popular apps are paid downloads and in-app purchases (31%). It's worthy to mention that about 90% of mHealth apps are free.
Years on the market
mHealth app provider and/or it's developer has to be experienced enough to deliver a high-quality product. According to the statistics this is at least more than 4 years of specific expertize.
Usage frequency of apps features
The critical features of profitable mHealth apps are their functioning monitoring and monetization. This can be provided within such instruments as ad networks, analytical features, cross-platform capabilities and information storage.
Current and potential usage of medical databases and devices (API)
The potential success of mHealth app is closely connected to the features of data exchange with other apps, both mutual and personal. More than 70% of mHealth apps are able to interact via API or planned to be so. Most of such solutions can be connected to social networks. But only 10-20 of them can connect to other apps via their databases. This feature includes availability for an app to be synchronized with the competitive ones. However, taking into account the trend of mHealth market structure, the successful apps should have these options in order to increase their usability and data scope for patients and physicians collaboration.
According to the forecast of "Markets and Markets" analytical company the mHealth market will grow in 33,4% till 2020. The reasons are:
Growing demand for smart gadgets

Medical apps and devices compatibility growth

Expansion of 3G and 4G technologies

Patients oriented focus of healthcare