Garage Sales Apps for Local Yard Sales and Auctions
07.20.17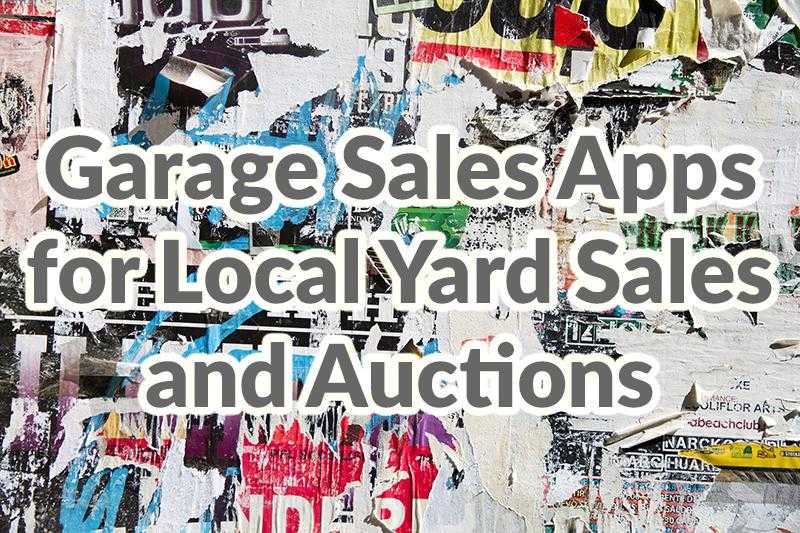 If for some weird and unfair reasons you think that garage sales are already a thing of the past, it's time to change your mind. It might be hard to believe, but in the US alone, there are over 165,000 garage sales held weekly. What's even more surprising is that as much as 690,000 Americans attend garage sales every week and actually buy something there.
In fact, there are huge garage sales that are happening on a yearly basis. One of the brightest examples is the World's Biggest Garage Sales aka WBGS that's taking place in Australia annually since 2013. This garage sale is charitable in nature. And it's organized by volunteers solely. Another famous one is 127 Yard Sale. It might be hard to believe, but this sale covers almost 700 miles across two states and boasts thousands of vendors each year. One more popular garage sale you might have heard of is 'Everything But the Garage' and is taking place annually in Virginia and Pennsylvania, USA. The next cool garage sale we couldn't help but mention is also from Australia, and it's famous by the name 'Second Hand Saturday'. This sale covers the territory of Australian north coasts and boasts thousands of participants. The last but not the least one you should know is The Fairgrounds. Held semi-annually, it manages to attract over 7,000 shoppers in one day.
Garage Sales Apps: What Are They & Why People Need Them?
Garage sales apps are exactly what they sound. These are mobile applications for streamlining the process of garage sales and keeping it more organized. Depending on which app you choose, the list of features might slightly vary. However, the idea will stay the same for all garage sales app on the market – to bring this experience online and make it more convenient for both sellers and buyers.
If you think that garage sales apps are something completely useless, it can mean only one thing: you've never tried to use one. These apps can bring garage sales experience to ever greater heights by saving time and effort for everyone involved.
Most Popular Garage Sale Apps in 2017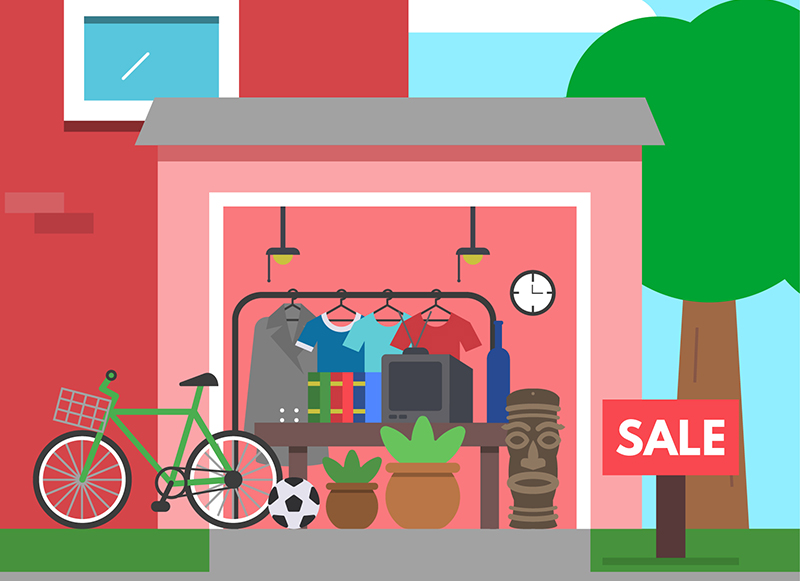 This garage sale app is a good fit for those looking for the yard and garage sales nearby. Luckily, it is available for both, iOS and Android users. Inside of this app, one can see the map with colored pins indicating current sales spots around. At the same time, one can add their garage sale to the app. It's even possible to add images, short videos, and indicate open hours. It is highly important to make it clear to possible customers what exactly a garage sale is about. What's more, it's possible to search for relevant garage sales by specific items.
One of the most popular garage sales apps, Varagesale has been featured in popular media giants. For example, Bloomberg, Forbes, Huffington Post, etc. Basically, this is a virtual garage sale designed for both buyers and sellers. What makes Varagesale stand out among numerous other garage sales apps is that it requires all users to log in with Facebook. In this way, an app ensures there are no frauds or fake users. One more perk of integration with Facebook is that users can see ratings of each other and make business with trustworthy and reliable users only. The best part is that Varagesale is 100 percent free for both iOS and Android users.
Those who are not into garage sales apps might not recognize the name of this app. However, active garage sale buyers and sellers surely know it. After all, more than ten million people have already joined the community of Wallapop and use it on a regular basis. Inside of this app, users can sell or buy virtually everything from phones and tablets to cars and sports equipment and video games. The mission of Wallapop is to streamline the process of yard sales by connecting buyers and sellers and ensuring that all the transactions are made in person. This means no returns, misleading item descriptions, and fraud activities. The app is available for free on the App Store and Google Play.
Another great garage sales app is Offerup. This app is a good choice for both sellers and buyers. Sellers can list their offers in as little as 30 seconds and build a reputation of a trustworthy seller over time. Buyers, in turn, can search great deals on clothes, furniture, gadgets, jewelry and more. They also can browse local items, direct message buyers and negotiate better deals right inside of the app. The app can be found either on the App Store or Google Play and downloaded for free.
Yard Sign GPS
This one is essentially a garage sales finder. It allows users to search yard and garage sales located nearby. The app is equally useful for those searching for current garage sales and garage sale owners who want to be found. Those searching for the ongoing yard or garage sales can discover the details of current sales by tapping on yard sign icons. Those aiming to be discovered can simply add pictures of their public announcements. Then, simply put them on a map, and wait for people to contact them directly. The app is available for both iOS and Android users.
Garage Sales by Map features over 70,000 listings per week. It happens, thanks to an integration with services like YardSales, EstateSales, Oodle, and others. This means that no matter what you're looking for, you're likely to find it via Garage Sales by Map. Inside of this app, one can find sales nearby their location, get driving directions to each garage sales spot, search for specific types of items. As well as add announcements about own sales for other people to find. This simple and user-friendly app is available on both the App Store and Google Play.
Another garage sales app this list would be incomplete without is Yard Sale Treasure Map. Users of this app can view local yard and garage sales either in a map or list format, get directions, view sale open hours, and more. It's possible to filter by day, location, keywords, and see sale ratings or warnings from other users. One of the coolest things about this app is that it is capable of optimizing routes. This can help users save time and gas by getting to a certain sales point faster. One can find the app on the App Store and Google Play.
Yet another garage sales app that deserves attention is Wish Local. As one can learn from the official description of the app, Wish Local is the safest and easiest way to sell items to locals. All it takes is to snap a picture, add a short description, and wait until someone comes to buy it. Through this app, users can buy or sell anything from furniture and clothes to electronics and jewelry. Wish Local is available for download on the App Store or Google Play.
Available for both iOS and Android users for free, 5Miles is one of the top garage sales apps on the market. There are some features that make this app different from the rest. It allows to find rental, hire local services and even get new jobs nearby. However, one of the major features of 5Miles app is still related to garage sales. One can snap a picture of items he or she no longer needs and offer it up in seconds. Thanks to integration with social networks, users can save time on registration and avoid stumbling into frauds.
Unlike the rest of the apps on this list, Tally Sheet does not offer its users a one-stop experience. However, it can be exceptionally beneficial for those owning garage sales. The mission of this app is to help garage sale owners increase the accuracy of their sales events. It is achieved by tracking all the transactions made during the sale. With Tally Sheet, it's hardly possible to make an error calculating the change owed to customers or forget to charge for some items. Basically, this app allows multiple users to connect as cashiers to a garage sale and keep the financial part of the activity under control.
Features to Include in Garage Sales Apps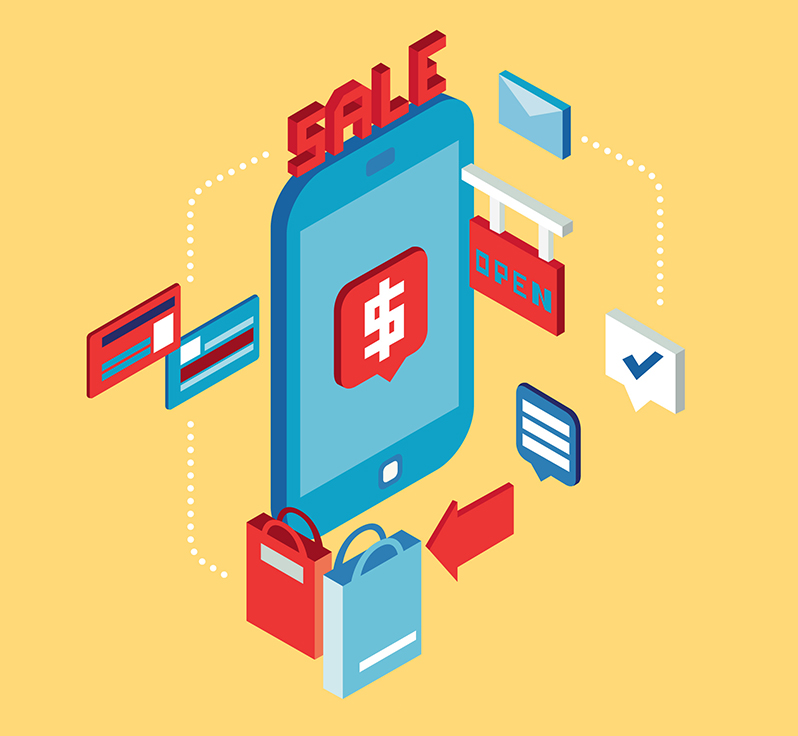 From all that's been said above, it becomes clear that the most successful garage sales apps are those allowing one-stop-shop garage sales experience for both buyers and sellers. Given this, here is the list of features such an app should include in order to succeed:
Integration with social networks to verify users and make sure there are no fraud listings and announcements that users post on the app.

Ability to switch between map and list mode, when looking for current garage sales.

GPS navigation, driving directions, and optimization of routes to make it easier for potential buyers to find garage sales they like.

A comprehensive search tool with multiple filters allowing to search by location, open hours, type of items, etc.

Comments, reviews, and ratings to help people avoid attending low-quality garage sales.

Built-in messenger to help buyers and sellers get in touch with a few taps.
Conclusion
Given the features a quality garage sales app should contain, there's no doubt one will need to hire the most professional mobile app developers to create a good one. Ideally, there should be developers with previous experience of building apps of this kind. There is a plenty of quality garage sales apps already on the market. It means that only a truly quality app has chances to become popular and profitable in the long run. By the way, if you are just planning to launch your own mobile app, check these 10 tips to finding a perfect mobile app developer for your project.
Mobile app development teams at Adoriasoft have over seven years of experience in creating top quality apps for Android and iOS. We have the skills, talent, responsibility, and desire to create best-of-breed garage sales apps for our clients with any set of features they request. So don't hesitate to contact Adoriasoft sales managers today – you'll get a free consultation and project estimation!