Digital Music Apps: Is It Difficult to Make Them?
06.13.17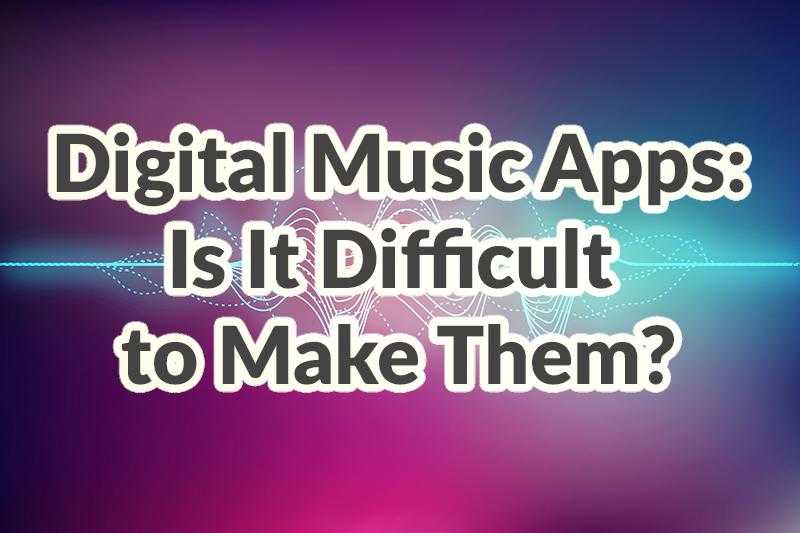 It's been more than 15 years since the launch of the very first digital music app. Long ago, in the beginning of 2001, Apple rolled out its innovative and brand new soft that allowed users to search and download songs in a digital format. A lot has happened since then. Nowadays, one can choose among hundreds of digital music apps that are similar in functionality but different in design and user experience. At the same time, new digital music apps emerge on the market every week. Some of them manage to become world-renowned and profitable despite the existence of well-established apps like Spotify or Pandora.
In today's article, we're going to discuss all the ins and outs of creating digital music apps. We'll make a brief market overview, discuss most popular and profitable digital music apps, and even find out which features are essential for a good music app. Sit down comfortably, take a deep breath, and get ready to learn.
Digital Music Apps: Short Market Overview
For the starters, it is worth being said that the number of mobile apps is approaching 5 million. As of the beginning of 2017, there were more than 2.2 million apps available on the App Store and around 2 million apps on Google Play. At the same time, the estimated revenue from these apps is around $77 billion. All these facts and numbers point unambiguously to one thing: mobile app market is now flourishing and the trend doesn't seem to be gone anytime soon.
As for the digital music apps market, in particular, the situation is no worse. To be more specific, today's music market is valued at more than $37 billion and it is believed to surpass $54 billion in less than five years. It should be said that the revenue of the App Store is expected to reach $surelybillion by 2020. What's especially interesting is that digital music apps are believed to be the major income drivers alongside with dating and video apps. On the strength of this, it becomes obvious why so many smart entrepreneurs place their bets on music apps creation.
Top 10 Digital Music Apps in 2017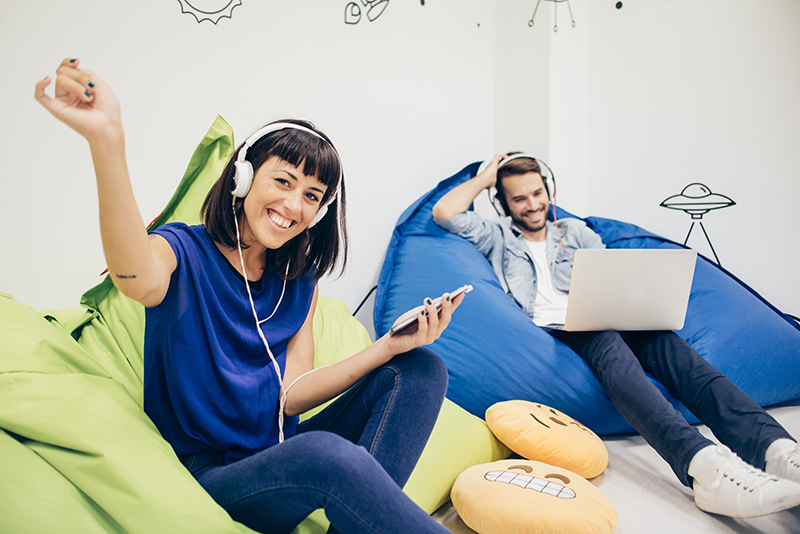 One of the most popular apps in music niche and one of its greatest, Spotify has got all great features a true melomaniac might need. This app allows users to follow their favorite artists, sync their music from a desktop. It's also possible to create radio stations and enjoy smart music recommendations. Inside this app, one can search music by top charts, new releases, music albums, or playlists. The app also supports push notifications designed to inform users about new releases of artists they like. The app is available on the App Store and Google Play.
The real trendsetter and world's recognized leader in the niche is Apple Music. It is the very first music streaming service in the world, and it allows users to access any songs from its huge music library. For less than $10 per month, users can enjoy world premieres of songs, get recommendations and custom playlists from music experts. They also can download songs for offline listening as well as enjoy on-demand music shows hosted by famous artists and DJs. Thanks to its unique algorithm, Apple Music learns people's music preferences and becomes able to make smart suggestions and recommendations over time.
What's amazing is that you can enjoy Apple Music by simply using voice commands via Siri. You are not only able to find and like certain songs, play or pause them with the Apple's AI assistant. It's also possible for Siri to be a kind of your personal DJ as it can execute such voice commands as "play more songs like this" or  "play happy music". Moreover, an Apple Music user can give Siri a command not to play a certain song ever again. Isn't it great?
Another immensely popular music app is Google Play Music. It allows users to upload around 50,000 songs to individual Google accounts and then enjoy an instant access to them from any device. The app supports shuffle mode playback, custom playlists creation, and the like. One of the greatest things about Google Play Music is that it works both as a mobile app and directly from a browser. Great choice for those who use Google products and values quality music streams without ads.
Not any app deserves the title of a game-changer, but this one is sure from this category. Shazam managed to solve one of the biggest problems of any melomaniac. Thanks to this app, it is now possible to find out which song is being played even if nobody knows the name of the artist or the song. All it takes is to open Shazam, bring a mobile phone as close to the source of a sound as possible, and wait until the app recognizes the song. Apart from this, users can now share their discovered songs, add them to Apple Music playlists, find the information about upcoming tours and album releases, and much more.
The technology of music recognition that Shazam uses is definitely amazing at its core. The whole processing pipeline includes capturing the sound of the music piece (20 sec) with the app, which simultaneously runs sound fingerprinting to find matching hash tags that correspond to the recording. The Shazam algorithm analyzes the likelihood of all moments in the recorded piece with similar ones from the database and shows the list of the most similar songs in the descending order. That's how you get your song recognized by magical Shazam.  The app is available for both iOS and Android users.
One more example of an outstanding digital music app is Pandora. To enjoy the app, one need to enter favorite artists and Pandora will do the rest of the job. The app creates playlists and searches for similar artists to provide users with an amazing music experience. This app is already well-established in the music industry, but still one the rise. Available on the App Store and Google Play.
Yet another digital music app that cannot be left without our attention is SoundCloud. This app contains hundreds of thousands of audio tracks uploaded by other users, and it is what makes this app stand out from the crowd. As it's possible for users to upload music to the library, it contains both professional and homemade music. It makes SoundCloud especially popular among young artists chasing fame on the Internet. It's known that every minute SoundCloud welcomes over 10 hours of new audio, which means there is a piece of music to fit every taste. The app is available for both iOS and Android users.
One of the greatest radio apps that users can enjoy from their mobile devices. This music app lets users search for nearby radio stations, look for music categories, listen to favorite artists and even podcasts. The greatest part is that this app has zero commercials and supports tons of different devices. One last thing: iHeartRadio lets people view lyrics they listen to, read artists' biographies, and share their favorite radio stations or songs with other users. The app is available on Google Play and App Store.
Vevo
The next digital music app to consider is Vevo. This one offers a remarkable selection of music and a great variety of features true music lovers will surely appreciate. Inside the app, users can create genre-spanning playlists as well as watch stream live music performances. The app also supports music recommendations based on what songs users seem to like the most. The app can be found both on the App Store and Google Play.
This digital music app grants people access to over 100,000 radio stations from all around the world. Users of TuneIn can save so-called radio station presets, which help to find favorite stations with ease when traveling abroad.  What's more, the app offers on-demand streams featuring recent news about sports, music, upcoming events, and etc. As an extra perk, the app also works on some Smart TVs. TuneIn is available on the App Store and Google Play.
The last but definitely not the least music app to be mentioned is Amazon Music. Gone are the times when Amazon was about purchasing books or laptops only. Today Amazon offers a variety of services, including the one for digital music streams. The way it works reminds of the logic of Google Play Music. Users can upload up to 250 tracks to their personal Amazon accounts and access them from all devices they have. Thanks to this app, users can organize music in playlists and manage music from any device synchronized with this app. Available for Android and iOS users alike.
Features to Include in Digital Music Apps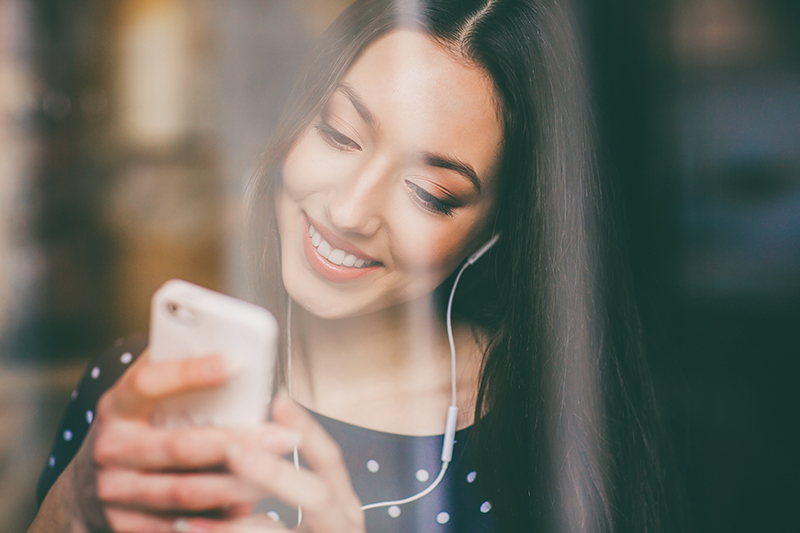 If you made it to this part of the article, you already know how big and promising the global music apps industry is. You also know which apps to look up for when developing the one of your own. Now it's time to briefly discuss what features should absolutely be included in a music app.  
Creation of playlists and presets
It's extremely nice to let users create their own playlists for different moods and activities. It's even better if one can not only create them but also share with other users of the app.
Search by artists, songs, music genres, trending music, new releases, and the like
Users should be able to not only find their favorite songs but also discover new ones. With an advanced search, they'll be able to find exactly what suits their music tastes with ease and in a fraction of the time.
Ability to save music for offline listening
This feature comes in handy in the situations when people are traveling somewhere and don't have an access to mobile Internet or WiFi.  
Recommendations and Suggestions Based on What Users Listen To
An algorithm allowing the app to gradually learn the music tastes of each user is one of the hottest ideas in the digital music apps market these days. Take advantage of deep learning and make this feature a part of your future app.
In Conclusion
Building and launching a music app can make a profitable business, but only if it's a quality app we're talking about. Hire the most professional mobile apps developers you can afford to make sure your ideas are implemented in the best way possible.
Adoriasoft is a reliable IT partner and the optimal choice for those who're searching for professional mobile app developers. We are the ones who have the zest and expertise to implement your digital music app. Contact Adoriasoft today and we will provide you with a free estimation of your project!