Top 5 Of the Biggest Web Design Trends 2018 You Should Definitely Try
03.27.18

The Hottest 2018 App and Web Design Trends: Expert Predictions
Nowadays, we can see a rapid growth of the internet community. Important to realize, that a huge number of websites are launched on a daily basis. Of course, the competition grows, as it becomes harder to make a website that will stand out from the crowd. Moreover, it is extremely necessary to understand that the look of your website really matters.
Why your website's/app design is so damn important?
The first thing to mention is the impact that your website's design has on your visitors. Just imagine, that it makes 90% of the first impression!
As the good old advertisement says:
You never get a second chance to make a first impression.
Another key point, the proper design can lead you to a higher conversion rate. The smart attention-grabbing design elements can encourage your potential customers to make interactions on your website or in your app.
Third, it can also provide the visitors with a pleasant user experience and smart navigation. Surely, it works on both sides. Still, there is plenty of poor website design examples on the web. Surely, they look unprofessional and can easily confuse the potential targeting audience.
What are the app and web design trends?
Luckily, some tips and tricks may help you to create a stunning design for your app or website. These are the so-called web design trends. They are the real time-savers for those who want to create a new application/website or just aim to be aware of the most relevant web design industry insights. For example, the year 2017 brought us such design elements as bold typography; flat design 2.0; hand-drawn graphics and lettering; asymmetrical website layout; colorful elements and the classic minimalist design. Honestly speaking, some of them are just timeless, as they are staying relevant for a couple of years in a row.
Last time we told you about the 2017 UI/UX design technology trends. But today, we are going to talk about the hottest app and web design trends of 2018. And this is going to be legen…(wait for it)…dary!
To make a long story short, we reached out to the experts of the web design industry and asked them the six main questions. They shared with us their thoughts about which app and web design trends of 2017 will stay relevant in 2018, or about the upcoming design breakouts. With an aim to save your time and efforts, we gathered them in this single blog post. As a result, this article will cover the perspectives and predictions about what the app and web design industry will bring us in 2018. So, let's begin our journey!
Our experts:
The founder of the SMR Website Design company. Previously, Frank worked as a construction worker. Spending most of his working career in the construction industry, Frank learned to code, design and build websites in his spare time. Then, he changed his professional niche to web design and launched the SMR Website Design. The company has since helped many agencies and small businesses turn their ideas into amazing websites and has a pretty impressive portfolio.
Andrea is a Co-Founder and CTO at Search On Media Group. The company organizes the Web Marketing Festival and owns the biggest Italian community on Digital Marketing.  Also, Andrea runs his personal website and holds a position of a Chief Technology Officer at 3bmeteo.com, one of the main weather Italian websites.
Damian Jolley is a web UI designer. He has participated in marketing campaigns for about two dozen brands working on their logos and identities. Damian's experience of customer service and client support helps him create focused and effective UI designs. Damian Jolley's portfolio gives the idea his approach to creating unique, engaging and recognizable user interfaces.
#1: What are the most important design principles you should follow in 2018?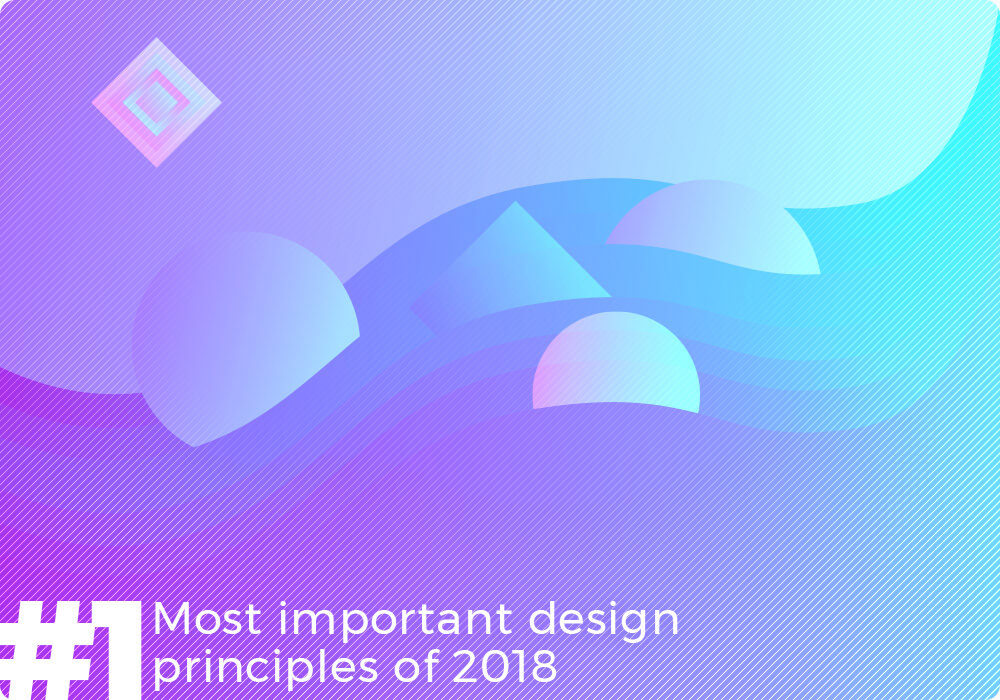 Frank Camuglia:
The first rule I have found is: create a design for two different demographics.
I have found two main different user categories are becoming more and more defined.



The first is the younger category, of people under the age of 30 years. Obviously, people who belong to this category, are more tech savvy. They understand and navigate through websites easily. Even if the website navigation is not clear or simple, they can adapt very quickly and find what they need. Designing for this group is a little easier. Because you can make the paths to information a bit more complex, without losing them in the process. You can have more design freedom with this group concerning buttons, links, images, icons, and menus.
The second group consists of basically everyone above the age of 30.
This group responds well to clean designs with simple navigation patterns. They usually have more patience than the first group and will search longer for the information they are looking for. However, they do not respond well to cluttered sites with too much information presented at one time. Important to realize, the use of white space in the layout design is essential for the representatives of this group. It is necessary for keeping their focus on one topic at a time.
Andrea Pernici:
The only rule I learned during my career, the one that you will not find anywhere, is that there is no real rule. Books, blogs an influencer will always try to sell some rule, or truth because otherwise, they will never be able to sell anything. People like rules and pre-packed stuff, but to stand the test of a real job you need to be able to adapt, learn and re-learn continuously.
Maybe, the only truth is that you will always need to iterate on every point of the design process. From software design to visual design, from research to analysis. Based on the project, you, probably, will need to find different paths. Cause here the other real truth is popping up: constraints. You are not designing in a dream world, but in a world where constraints are certainties.
Damian Jolley:
UX is evolving in a way that I find the best resources to be online articles and blogs (like InVision and UX design).
Being part of a community in whatever town you are in, or actively participating in online forums, will help you stay on top of new tools and evolving processes.
The thing that you will not find in books or blogs is compassion and empathy. Of course, UX books talk about empathy for users – but you have to have the innate ability to be a caring, compassionate person for your user.
#2: What are the best technologies and tools you usually use for creating web design? Name three that one should buy right now.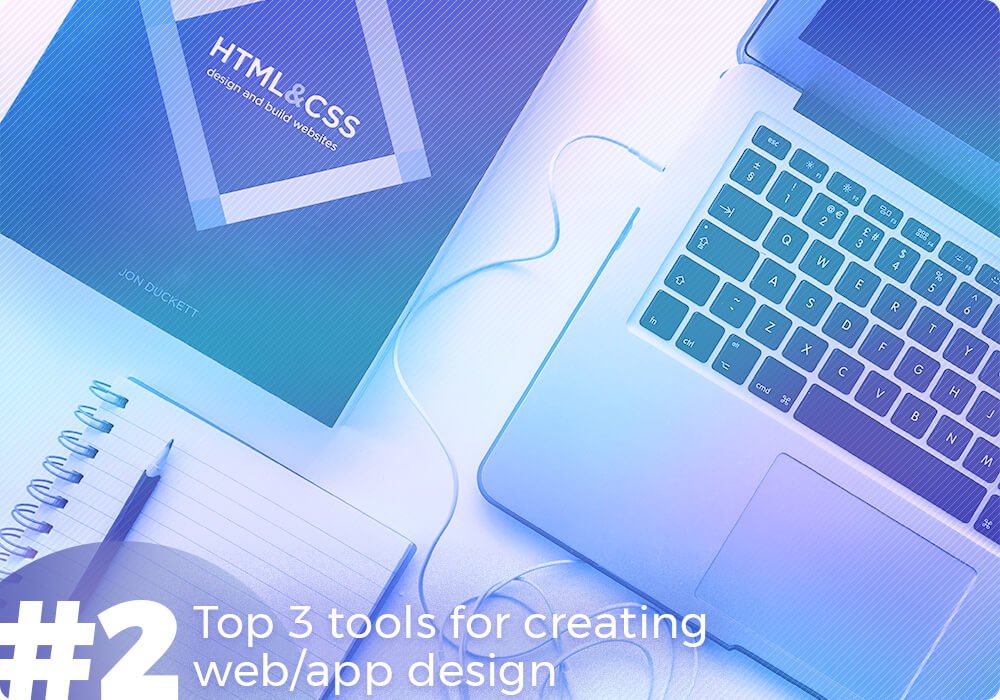 Frank Camuglia:
For me, besides knowing HTML, CSS, and JavaScript, knowing Responsive Design is one of the most important skills. However, do not confuse it with the adaptive design. The latter is what many WYSIWYG website builders offer. The responsive design will scale and fit any device. It is made specifically for mobile, which is the leading device for viewing websites.
I personally use Bootstrap 4 for almost all my websites and landing pages as it is fluid and fully responsive.
Andrea Pernici:
Well, the world has been evolving rapidly in the latest years. If you are a visual designer, probably, you would like to play with Adobe technologies, Sketch, or Affinity. Or, with the latest web platforms like Figma, and similar. If you are on the pre-visual side of the design world, maybe, you will want to know stuff like InVision, dashboard, cards, paper, and pencil. Or, if you are more of a techie, you will, probably, feel more comfortable with HTML, CSS, and JS directly.
If you are nerdier, you will, probably, be also involved in the software design process. In this case, based on the project needs, you will scratch your head looking for the required technologies, even for those you are not familiar with. Technologies are always changing, so you should always be able to meet the project needs, even if that means leaving your comfort zone.
Damian Jolley:
There is no technology or program that is most useful. We work in an industry that is constantly changing – even the once Goliath of Adobe Suite has been turfed in favor of lighter and more purpose-built software like Sketch. It is an exciting time! But if you stick to any technology, then you are, probably, going to date yourself and lose relevance.
The only way I could answer this would be an online presence. Blogging, sharing my thoughts, process and learning online has rewarded me back tenfold. I have only started blogging in the last three years, and I cannot say enough great things about it. Employers love to see behind the scenes (rather than just a bunch of pretty screen captures from an interface) and it allows me to be a part of the design community online.
#3: Please share the best way to find a good client who needs a design in 2018.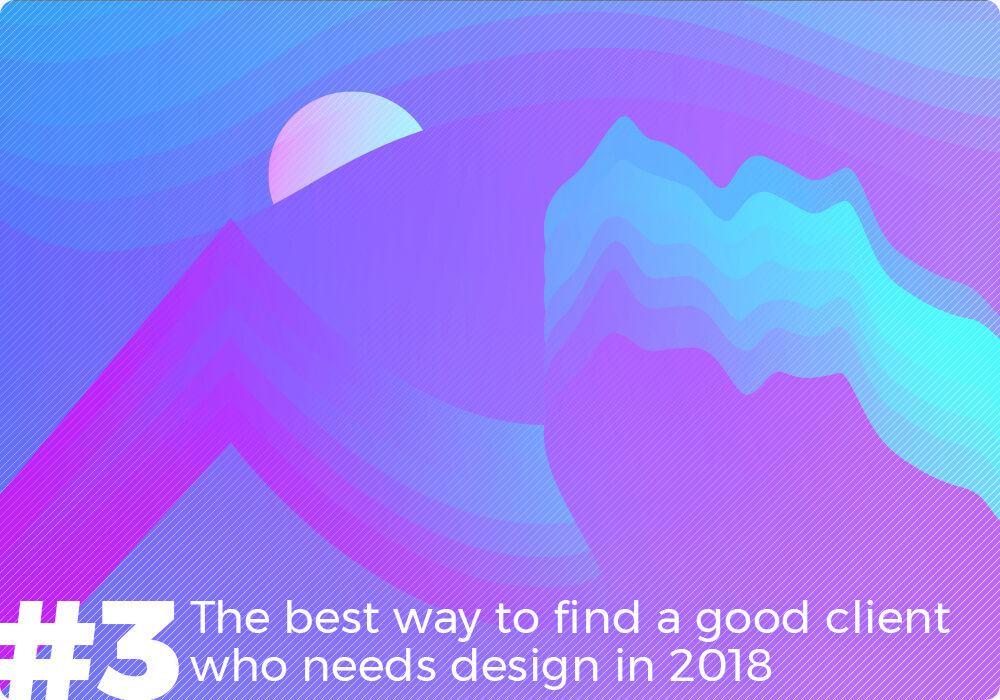 Frank Camuglia:
The one thing I had found that did not work were services like Upwork. The reason was that the service is over-saturated. To land a job, your cost would have to be so low as to where you could not even break even when doing a site for someone. Many people say that it was a foot in the door. For example, if you did win a job, it can then lead to more work and recommendations from that client. My problem with this is that I would put in so many hours to create the best website I could but make nothing on the job. The few times I did this, none of them lead to any other work or recommendations from those jobs, and were basically losses for me.
I think the best thing a beginner could do is to start cooperation with local businesses. Physically approaching local stores in their neighborhoods. When I did this, it led to one job (local pizzeria) that produced many other local recommendations and work. Business owners trust their neighbors. Doing this also helps in practicing your salesman skills, which is a vital skill you will need to have.
Andrea Pernici:
This is a difficult question. It really depends on the period of your life and how you started working. But if I should share something with you:
Try to work on any kind of project even if you do not think you will be able to do it.
If you fail, you will learn something. If you succeed, you will definitely discover that you can try to do everything. Work hard. If you have opportunities, just grab them and take the risk. If not, start a personal project or a personal challenge.
Damian Jolley:
I would love to think that my popularity works for me – but I am not at that level. Ha-ha. (And I am not sure I would want to be). A popular saying is:
You are only as good as your last project.
And it is so true. If you approach every project with this attitude, then you will reach success.
Invest in your process. Part of solving design problems for your client is also solving process and workflow problems for them. If you are freelancing, then great customer service will get you a long way.
Also: Trust your gut. Don't work for jerks. Value your time and your work (don't work for free!)
#4: What do you expect from 2018 on web design trends working field? Does the global market have any trends for changing? / What kind of design projects are considered to be most interesting/needed in 2018?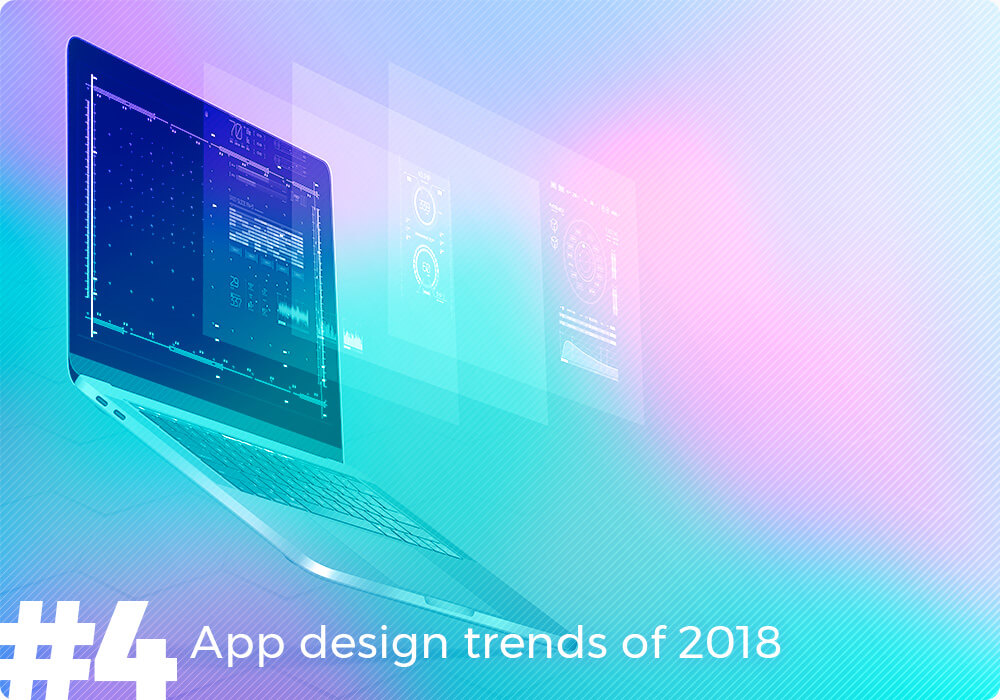 Andrea Pernici:
I do not like predictions because they're only useful for promoting blog posts. A full year is a very long period when web technologies are concerned. From the pure design side, maybe, some good viable options will be the growing trends in the wearable devices sector. IoT, and voice interfaces, they will be still a marginal part of real market usage. Anyway, designers should start investing in those concept ideas. From a more nerdy side of the coin, we will probably need to follow the Progressive Web App trend, and all the new stuff Browser will put on the table in the near future. Hopefully, there will be the flexible fonts, web components, service worker and so on.
Damian Jolley:
UI design app competition is heating up – there is Adobe XD, Figma, Sketch and more. I can't wait to see InVision launch their design tool into the market: Studio. They will be competing with Sketch (who they seemed to ally with) – and Studio will be free! It's a game changer, and I'm excited to see what happens. I'm hoping it means better tools, more ease of collaboration and smoother bug-free apps.
Keep an eye on Google's AMP (advanced mobile performance) project. Voice search seems to be the next hot ticket. I can't say I'm up on this one (I still don't use Siri).
Amazon is really a powerhouse for e-commerce. I've been working with a lot of brands on their Amazon strategy and optimize for more sales. It will be interesting if the behemoth of Amazon will continue to grow or users will start to turn away.
#5: What predictions can you make about mobile app development trends in 2018?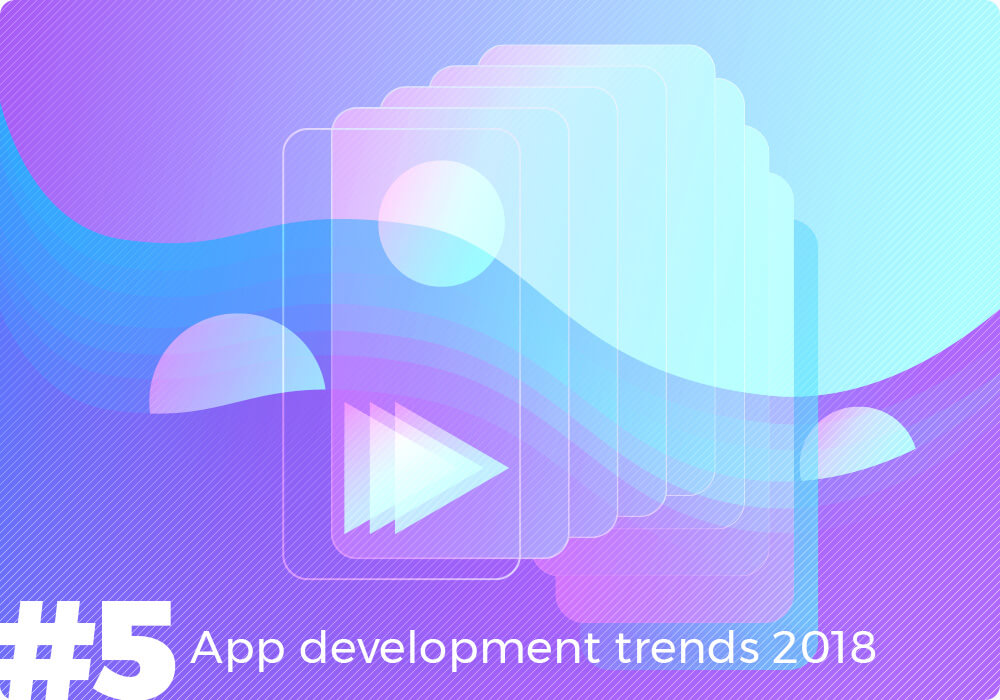 Frank Camuglia:
I see mobile app development becoming more specialized. It means that apps will appear in the form of either games or services. They will also be integrated into homes and home networks. With the development of AI and ML, besides existing apps that already offer products that consumers need to repeatedly purchase through Google Home or Alexa (Amazon, Target, Walmart, etc…), I think, other services may follow suit. Like Dropbox or Google Drive. You may be able to open a file in either of these on your computer simply by asking Google Home or Alexa to do it for you. I would also expect to see social media apps incorporate this into their systems as well. Such as creating a post, or sharing a voice recording, or even taking a picture or video, then posting it on either Google or Alexa.
Andrea Pernici:
I don't think that AI or ML would change a lot in developing "successful" mobile apps. Maybe those would introduce some helpful things. However, they won't be able to replace the design process. Five years is a too short period to make AI or ML able to deal with thousand facets of company life and needs.
Damian Jolley:
I'm not one for making brash predictions.
I've converted to the cloud for most of my storage, photos, apps and anything that will allow me to. I really like it. I can see that handheld devices and laptops will get smaller as processing also possibly moves to the cloud?
#6: What are the top 5 must-have skills of a web designer?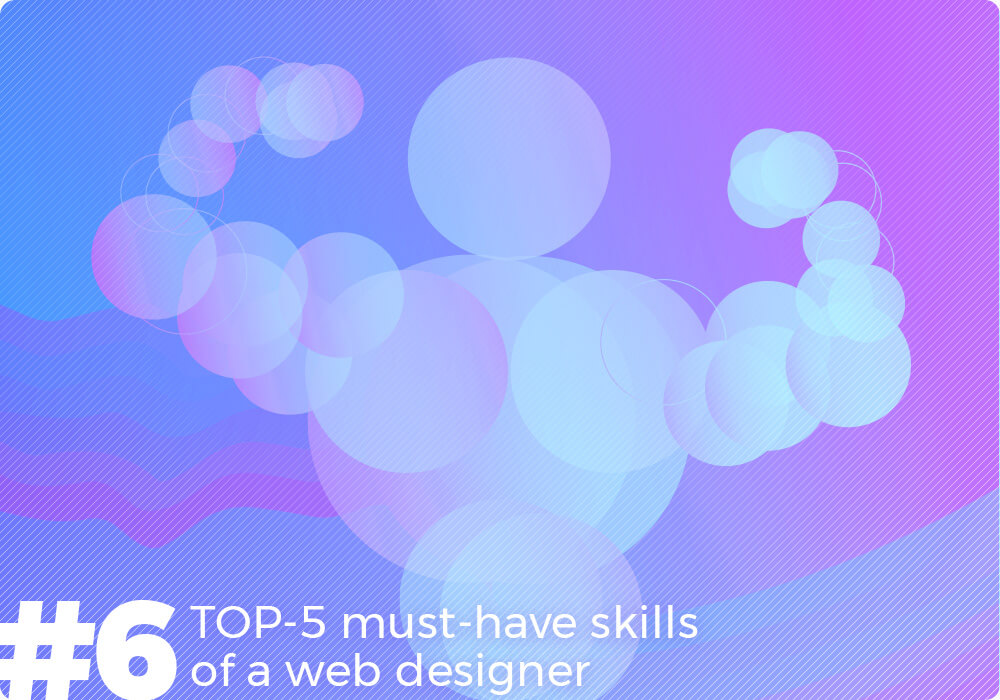 Frank Camuglia:
Coding: HTML, CSS, Javascript.
Extensive knowledge of SEO.
The knowledge of the design psychology.
Good sales/communication skills.
Ability to adapt to new trends, as well as to the customer needs
Andrea Pernici:
First of all, he must be able to listen and work with others.
Also, he must be able to understand technologies.
It is highly necessary for a web designer to be able to adapt to the project needs.
Certainly, he needs to improve and widen his skills observing the non-web design world.
He must be able to solve problems with an always positive approach.
Damian Jolley:
I'll try and answer to the best of my abilities. Much like for each project you have to design for the unique target audience needs, each role and company has a different set of "must-have" skills.
Compassion
Attention to detail
An online presence (portfolio and blog) – if I can repeat that
Ability to adapt
Passion for learning new things
What conclusions can we draw from the expert opinions?
As you see, our experts may look at the current situation of web design from different perspectives, however, their answers to our questions allow to identify some distinctive trends. We believe that in 2018, the following trends will determine the situation in the web design industry:
Wider use of convenient design tools such as Sketch or InVision
Growing share of wearable devices and the corresponding applications
The increased popularity of JavaScript-based application development tools
A user-centric approach to application development, where the target audience gets the greatest attention
The greater importance of the designer community with a strong emphasis on online presence
We would like to thank our experts for their valuable input and wish them success in 2018!
We will definitely take into account the recommendations we received from them, as this way we are sure to improve the quality of our web design services.
If you need professional web or app development services, contact Adoriasoft team to discuss your project. We can walk with you every step of this road – from project planning and application design to development, deployment, and support. Your unique idea deserves to be implemented as a beautiful and recognizable application. By the way, if you have any ideas on what app or web design trends are going to rock the industry this year, share them in the comment section below. And, of course, if you like this article, don't hesitate to share it with your friends.