101 Reasons Why Ukraine is the Leading IT Outsourcing Destination
05.25.16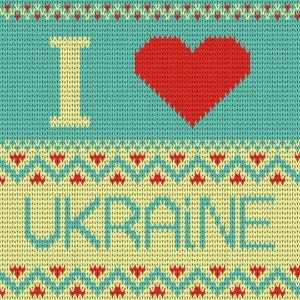 Which country is the best for hiring your nearshore or offshore IT team? The answer is simple.
It's Ukraine!
Despite all political and economic odds, Ukraine continues to provide the best and most cost-effective IT outsourcing services in the world. The brains of Ukrainian developers are probably its greatest asset. Previously, we've shared with you a short infographic on why choose Ukrainian software development outsourcing. However, there are even hundred reasons more why you should opt for a Ukrainian IT outsourcing partner (such as Adoriasoft or any else). Let's take a look at all of the benefits of IT outsourcing to Ukraine.
#1 – #15 reasons for outsourcing to Ukraine
1) First of all, there are 250000+ IT professionals in Ukraine. It's the largest number of IT experts in Central and Eastern Europe (not counting Russia).
2) Second, 560000+ students graduate annually with 20000+ graduates being from IT related programs.
3) Third, there are 402 higher education institutions with 39 universities offering IT related disciplines.
4) Important to realize, there are no cultural differences between Ukraine and other developed European countries, the UK and the USA. They all have similar business ethics, too.
5) Luckily, there are 1000+ IT service companies in Ukraine, which can meet the needs of large corporations, mid-sized and small businesses. Enterprise-level IT service providers include EPAM, Luxoft, SoftServe, GlobalLogic, Ciklum. While Adoriasoft custom web development company serves companies of different size mainly from the UK and the USA.
6) Moreover, there are 2000+ IT startups and their number is growing.
7) Also, 80% volume of IT outsourcing services is exported to the USA.
8) EU countries and Israel are second largest IT partners of Ukraine after the USA.
9) Ukraine has a developed, vivid IT community with regular international and local tech conferences, IT meetings and hackathons.
10) Equally important that Ukraine is 7 hours ahead of the US, which means we work while you sleep. Literally.
11) By the same token, Ukraine is 1 hour ahead of the most European countries, which makes it convenient to plan online meetings and have real-time discussions.
12) Additionally, there are only 10 paid vacation days for national holidays, which is less than in the most countries in Asia.
13) The value of software outsourcing export in 2015 totaled $2.5 billion.
14) Total earnings by 120000+ IT related Ukrainian freelancers in 2014 exceeded $60 million.
15) The majority of Ukrainian IT outsourcing companies opted for agile development approach.
#16 – #30 reasons for outsourcing to Ukraine
16) 100+ R&D centers of global tech, telecom, software, gaming, e-commerce giants are situated in Ukraine. Companies such Apple, Microsoft, Deutsche Bank, Skype, eBay, IBM have all opted for it.
17) Important to realize, that 80% IT specialists speak English. English knowledge is a must for IT specialist in order to be hired by any Ukrainian IT company.
18) Kyiv is the most popular R&D location in Ukraine.
19) Top R&D centers in Ukraine are located in Kyiv, Kharkiv, Lviv, Dnipropetrovsk, Odessa, Vinnytsia.
20) Furthermore, Ukrainian IT sector has 25% growth annually.
21) IT sector in Ukraine is predicted to account for 15% of Ukraine's gross domestic product by 2020.
22) Also, IT sector occupies the 3rd place after agriculture and metallurgy industries in Ukraine.
23) In addition, Bloomberg gives 5th place to Ukraine for its quality of post-secondary education.
24) Ukraine has a winning geographical proximity to major IT outsourcing partners including Western European countries and the USA.
25) Lower expenses in comparison to IT outsourcing locally in the US or EU.
26) Similarly, the lower travel costs including cheaper flights and railway tickets.
27) Safe transactions and money transfers.
28) Also, an abidance by NDA by Ukrainian IT companies is a common practice.
29) The best price-quality ratio, which means in Ukraine you get the highest quality IT labor at much lower cost than in your country.
30) A great pool of high-quality labor.
#31 – #45 reasons for outsourcing to Ukraine
31) The profound base for establishing research and development centers.
32) Favorable conditions of running the business.
33) Great infrastructure.
34) International airports and fast 1-3 hours flights to Ukraine from any European airport.
35) Easy communication.
36) Pro-European values and way of conducting business.
37) Intellectual property rights are guaranteed by an agreement with IT company and Ukrainian legislation.
38) All rights to software developed belong to the client, not the Ukrainian IT service provider.
39) Important to realize, that risk management is mitigated.
40) The high speed of the Internet.
41) Low cost of living and cheap accommodation in comparison to the developed European countries.
42) Cloud computing expertise.
43) Highly qualified extension to your IT team located nearby.
44) 98% general literacy rate.
45) Ukraine is not the EU member, so cost of manpower is cheaper in comparison to Baltic countries and other countries of the Eastern Europe.
#46 – #60 reasons for outsourcing to Ukraine
46) Convenient business hours for European clients.
47) Furthermore, Ukraine got the "Outsourcing Destination of The Year" nomination from European Outsourcing Excellence Awards.
48) 90 days visa-free stay in Ukraine for business people and travelers.
49) Gartner has listed Ukraine among top 30 outsourcing locations.
50) Founders of such global game changers as WhatsApp and Paypal were born in Ukraine.
51) In addition, Ukrainian freelance developers occupy the 3rd place in revenues worldwide, according to Upwork.
52) 6% of the world's highly educated technology professionals come from Ukraine.
53) Income taxes in Ukraine are lower than in most developed countries, which results in lower administrative costs.
54) Ukraine is an open economy being a WTO member since 2008.
55) Ukraine has signed international agreements for the avoidance of double taxation with 63 countries.
56) Many IT specialists in Ukraine have overseas job experience or international education.
57) Ukraine is the largest country in Europe.
58) 4 Pan-European transport corridors go through Ukraine.
59) Lower rates for outsourcing software development services in comparison to the EU, UK and USA.
60) No need for extra benefits and perks when hiring Ukrainian IT outsourcing team, in contrast, to having in-house developers.
#61 – #75 reasons for outsourcing to Ukraine
61) Great hospitality of Ukrainians.
62) Extreme sense of responsibility of Ukrainian IT companies.
63) Significant reduction of software production costs when comparing to other European countries.
64) According to the Ukrainian Hi-Tech Initiative report, Ukraine holds the 4th place in the number of certified IT professionals.
65) Besides a great number of highly skilled IT professionals nearshore, you get qualified project managers, product owners, and marketing specialists, too.
66) Large number of IT service providers for small and medium-sized businesses, as well as for large multinational corporations.
67) Strong technical education.
68) Multi-language skilled management staff is available for conducting IT business in Ukraine.
69) Certainly, Ukraine has many touristic places, beautiful spots, and fascinating sights. So, your business trip will be also enjoyable.
70) 100% stable work of Ukrainian IT service providers despite political crisis in the Crimea and Donbass Region.
71) Highly developed telecommunications industry.
72) Best quality technical equipment ensured by your nearshore IT outsourcing partner.
73) Steady Internet is must-have at Ukrainian IT offices.
74) Open-minded European mentality.
75) Good sense of humor.
#76 – #90 reasons for outsourcing to Ukraine
76) Safety and reliability of Ukrainian IT outsourcing partners.
77) Numerous luxury hotels and affordable hostels.
78) Public transportation and taxi fees are cheaper.
79) Delicious national cuisine.
80) Local IT market maturity.
81) In 2006 Ukraine joined European IT Association (EKTA) to abide by international standards of software development.
82) Richard Branson of Virgin Group considers Ukraine to be a good place to invest money.
83) Despite some military operations on less than 10% of the total area of Ukraine, IT sector and economy in general continue their dynamic growth.
84) Ukraine has an ideal geographic position between East and West.
85) Strong USSR legacy of science and education backed by modern technology.
86) Modern outlook on work in dynamic multinational IT teams.
87) Important to realize, that in 2011, Ukraine has won the nomination "The best place for IT outsourcing" at outsourcing summit in Madrid, Spain.
88) Also, Ukraine has accepted ITIL approach to IT service management in the world.
89) Not to mention the superior quality of software development, provided by Ukrainian developers.
90) Also, in 2016 Java, C#, Javascript and PHP are reported to be the most used programming languages at work among Ukrainian developers.
#91 – #101 reasons for outsourcing to Ukraine
91) Similarly, there are plenty of experts in not so widely used programming languages such as Scala, Erlang, Go, Swift and others in Ukraine.
92) Interesting fact, that 70% of IT companies in Ukraine have less than 80 employees, which makes them easier to react to rapid changes and challenges.
93) IT boom of 2015 in Ukraine has resulted in the sparkling number of various IT courses, schools and master classes, of course.
94) equally important, that IT industry in Ukraine continues to absorb 1000+ IT newcomers monthly.
95) IT market in Ukraine, in general, hasn't been affected much by the annexation of Crimea and a part of Donbass region, because those areas had moderately low local IT activity.
96) Exchange programs to invite international IT specialists are common in Ukraine.
97) Certainly, Ukrainian IT companies invest in the continuous professional growth of their employees. As a result, they deliver the superb quality of code.
98) Luckily, it is easy to have great communication and reach your IT team from Ukraine.
99) Furthermore, such global tech companies as PetCube, Grammarly, DepositPhotos, Jooble, Looksery, CleanMyMac all have started in Ukraine.
100) Also, important to realize, that Ukrainian IT experts are dedicated workers that deliver great results fast.
101) And, finally, the developers in Ukraine add value to client's business. They don't just implement set tasks, but always get deeply involved in the project and improve it.
Summing up
As you can see, there is a plenty of ways how you can benefit from the outsourcing to Ukraine. Have a question or would like to outsource your IT project to Ukrainian developers?
Don't hesitate and contact Adoriasoft right now, and we will provide you with a free estimate of your project!