10 Best Android App Development Launches of 2016
12.02.16
The disputes between Android app development and iOS fans seem to never end. However, it doesn't diminish the advantages of each of the mobile operating systems. The strengths of Android, the mobile OS market leader with 84,1% share, are:
Openness

Google services integration

No limits for mobile providers

Compatibility with Adobe Flash

Widgets

Simple update system

Low price of devices

Substitutable default apps
Below we offer a rating of the best Android app development examples of 2016. The list was designed as a combination of expert opinions of Adoriasoft development team and top Android tech bloggers. We were driven by the purpose not simply to capture the most significant Android app launches of this year. In addition, we also wanted to give an overview of various apps that are successful in their categories. This was done to emphasize global IT trends of the passing year and give a brief description of some new, yet already established apps.

So what are the top 10 Android app development launches?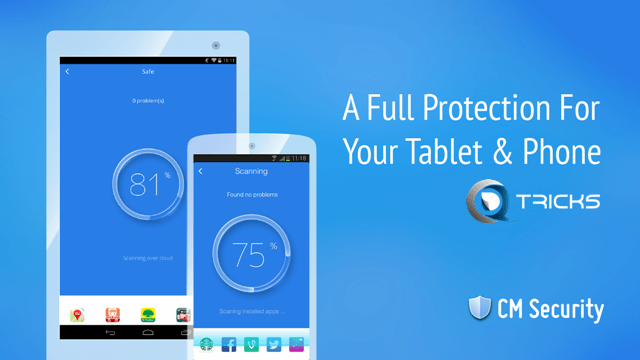 The first place goes to the apps of the Security category. The benefit of openness often results in vulnerability and risks of malware attacks. CM Security AppLock Antivirus app is a great instance of Android app development because it helps to protect Android phones from unwanted threats. It scans and removes all suspicious elements from SD cards and disk, boosts up memory, locks apps, blocks unwanted calls etc.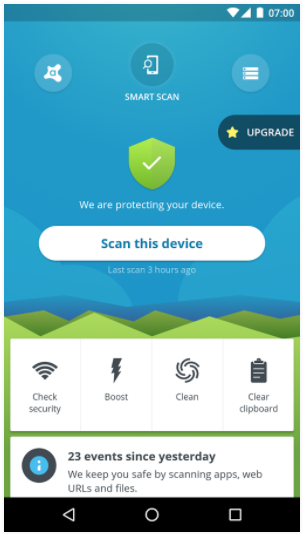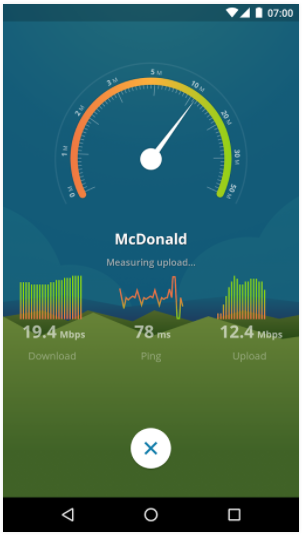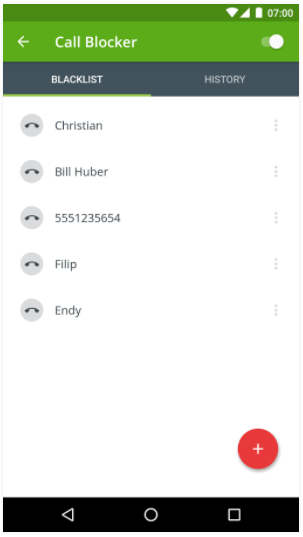 CM Security AppLock shares the first place with Avast Antivirus & Security. Last year a PC version of the latter app has been rated by tech bloggers as the best one in its category. All basic protection features are available for free with some extras available in the paid version. It is one of the most trustful Antivirus apps for Android devices. It effectively protects phones against viruses and malware, sends alerts when detects any spyware or adware activity. Thanks to the app none of a user personal data violates via phishing attacks by email, phone calls, websites or even text messages. Main modules of the app include Antivirus Engine, App Permissions, Call Blocker, Privacy Advisor, Firewall, Charging and RAM Booster, Junk Cleaner, Web Shield and Wifi Security.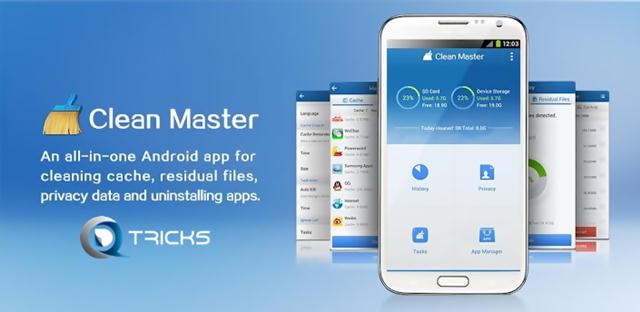 It's no wonder that smartphones have already become a small version of laptops and computers. Thus, trendy tools that can speed up phone performance along with general device optimization are in high demand. The Clean Master app is one of the best Android app development examples of how to protect a phone from the accumulation of unneeded files. Moreover, the Clean Master boosts its CPU speed drastically. What's more, it comes with the advanced antivirus features and app lock functionality.
One more must-have Android app is ES File Explorer. It assists users in the effective management of their files and folders, remote access, file transfer etc. There are also built-in viewers and players for various types. Such as ZIP and RAR support, Cache Cleaner and Auto-start Manager.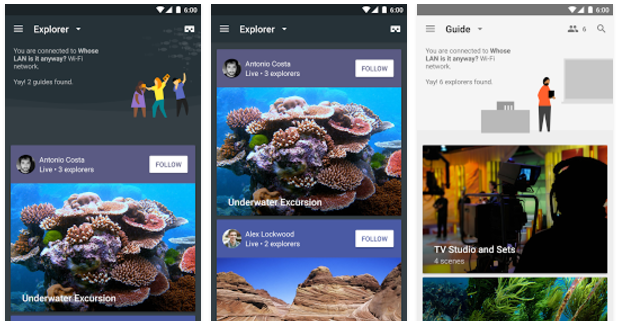 Google Expeditions is a VR teaching tool, which lets you go on impressive virtual trips all over the world. Moreover, it allows visiting historical places, diving deep into the water and even discovering outer space. The app serves as a guide for those who want to explore new landscapes using panoramic and 3D photos. Google Expeditions has been introduced last year and right now there are available many trips. For example, National Parks (Mt. Rushmore, Yosemite & Yellowstone), Gettysburg National Military Park, Historical Buildings in the UK, Rio de Janeiro, Sao Paulo and Mount Everest. The app works with Google Cardboard headsets and is built for classrooms or usage in small groups.
LinkedIn Learning is an educational app that brings users back to business studies, technology, and creativity. It is important, so they could advance their careers. This Android app development example has over 4K courses from leading industry experts who help users to level up their skills. The app is very effective for marketing classes, management training, any sort of design or any other courses recommended by your colleagues and friends at LinkedIn.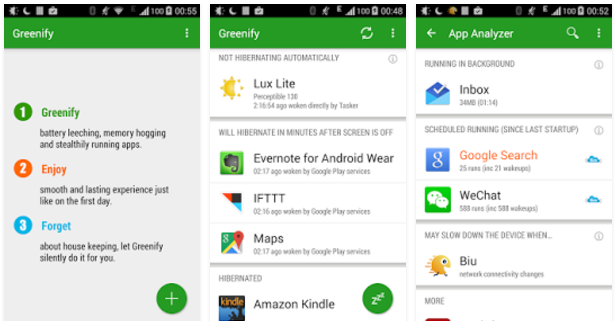 Both Greenify and DU Battery Saver apps leverage Android OS flexibility of battery management. Greenify is an energy saving app for both Android phones and tablets. It deals with the variety of factors in order to put misbehaving apps into hibernation. Especially if a user doesn't need them, but they run and lag overall performance. This is the most common situation when devices start working slower with the battery draining out because of multiple apps running simultaneously. Greenify helps to preserve all apps' functions when they run in the foreground in the way that a phone or tablet worked on its first day of use.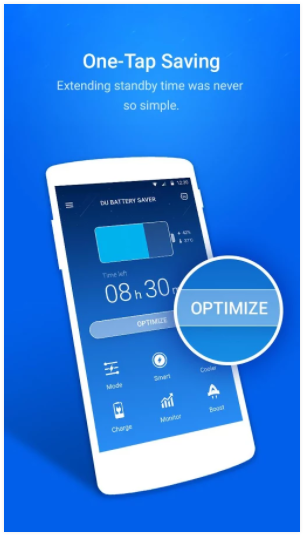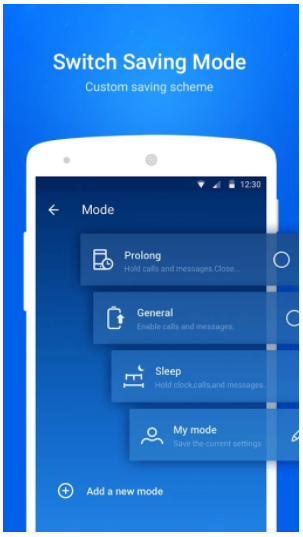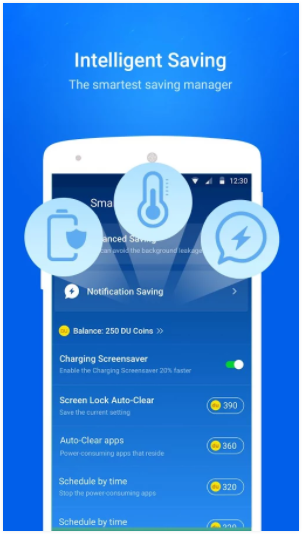 DU Battery Saver is a free example of successful Android app development. Having some minor disadvantages for avid smartphones users, such as less optimization in the background. DU Battery Saver is still a perfect fit for longer battery life and phone operations for an average Android user. The app is a great battery booster, which monitors running processes and shuts down inactive ones automatically to save up energy and thus extends battery life. It also teaches a user all the ways to save battery life manually in a step-by-step guide.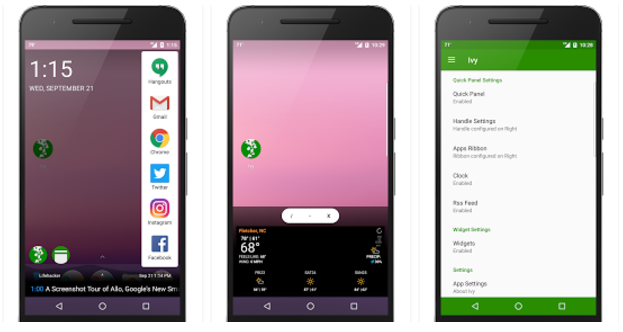 The beautiful thing about Android OS is that it gives a user much more flexibility of the sidebars, widgets and so-called launchers. Good Android app development examples in 2016 were Ivy and ADW launcher apps.
Ivy goes much further than just being a sidebar launcher. It aggregates the most important information from each of the selected apps. This makes it possible for users to have everything they need without them actually switching between apps. For instance, news, stock indexes, weather forecast etc. Therefore, Ivy creates a so-called in-between apps environment.
The first version of ADW launcher has been originally developed 5 years ago. This year version has been launched from scratch. It was released with new features, a redesigned interface, and a video tutorial. There is a great buzz about this app so far, so you can easily download its beta now.
The aforementioned Google expedition app is rather an educational one. Thus, for real touristic journeys Detour and Marsbot apps are the most suitable ones.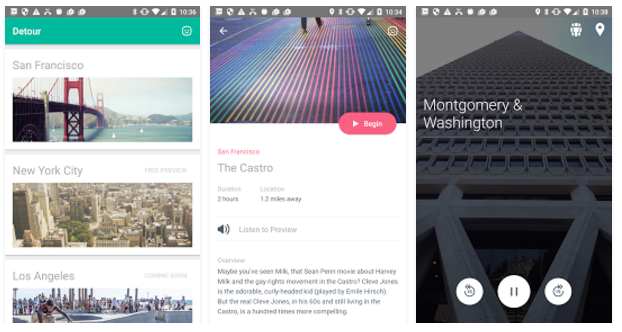 The best way to know about the city is to have a local person. So they will guide you through the streets. Detour app for Android spreads the idea of audio like-in-a-museum recordings to city-wide tours available right from a user's phone. The paid Android app was launched on iOS devices a year before. It offers a package of 11 different high-quality audio tours in San Francisco. Moreover, it provides free previews in New York City, Austin, London, Paris, Berlin, Barcelona, and Marrakech. One of the interesting features is a group audio sync, which lets users and their friends have a shared experience.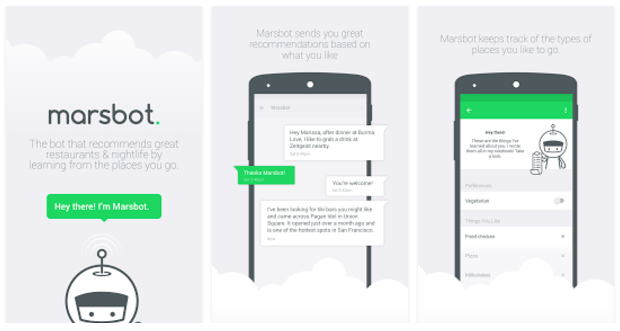 Another cool app provides recommendations on locations by learning users' preferences and places they visit regularly. Marsbot is a sort of a trusted friend that helps to find new places continuously learning from user's preferences. The name of the app doesn't mean that it's a dialog bot. Marsbot is a fully functioning Android app that captures user's habits and the way he/she usually spends leisure time. When a user passes by any of the suitable according to a user's taste places the app sends texts with the information.
7. Giphy Cam
and
Prisma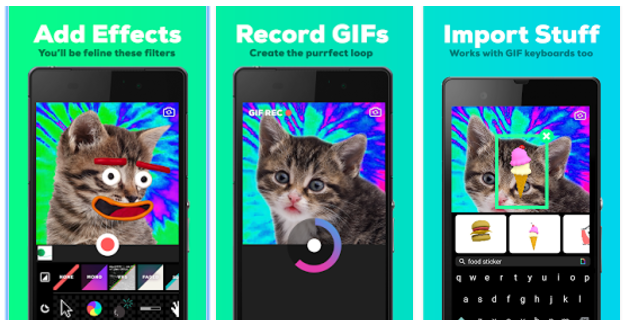 Everybody loves Giphy. Thus, for those who are the most passionate ones, GIPHY has launched a mobile Android app to apply its typical effects on user's photos and even to record animated GIFs with loop effects. The app welcomes users to go crazy with its special FXs filters, accessories, stickers, text, frames etc. For those who feel in a trendsetter mode, GIPHY app can weekly advise the new GIF arrivals set.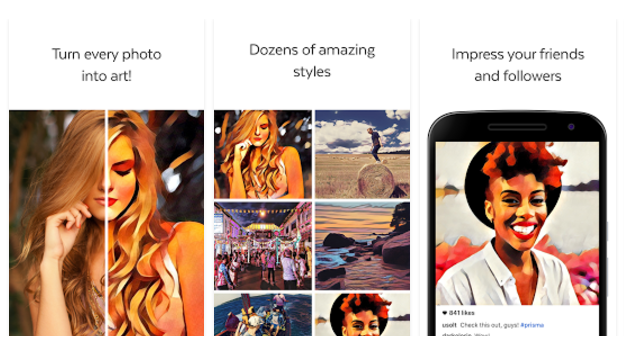 Prisma is a worth mentioning, a revolutionary app that has already gained most Instagram lovers in 2016. Now they can be not only kings and queens of Instagram glamour but also artists that apply Prisma transformation effects. Artificial intelligence technology is combined with the neural networks turns ordinary photos into artworks of famous artists' styles. Prisma users require just a single moment to build a timeless piece of art out of their life memories.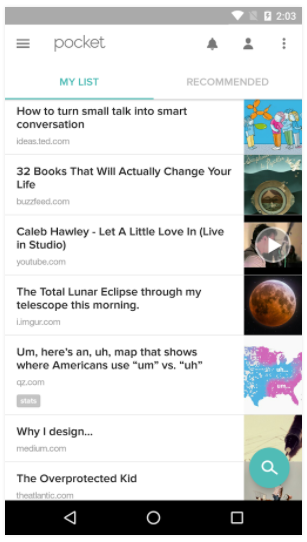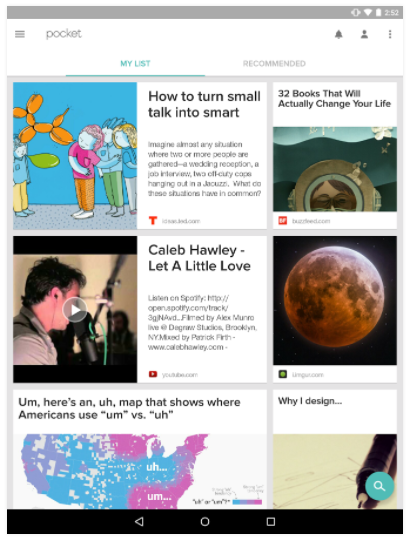 The Pocket is one of the most user-friendly Android app development tools to bookmark interesting information or save it in order to watch, listen or read later. It lets users sync info across their multiple devices for convenient information consumption via convenient interface both online and offline. Pocket also makes suggesting a user's favorite info to others an easy and exciting process. It can also recommend users something by itself according to their preferences or share recommendations by people they follow. Pocket's storage is unlimited and the app comes with a text-to-speech feature.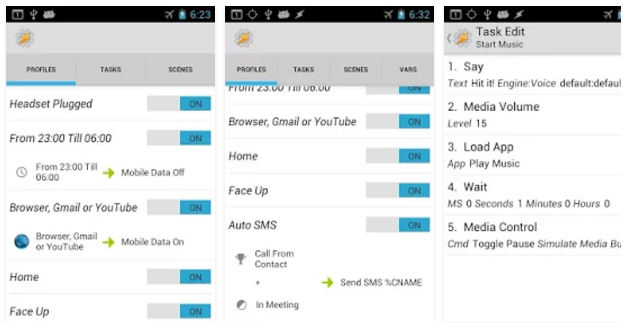 Tasker is a paid app for automation freaks. Most fans of IFTTT and similar tools will love a total automation functionality of the Tasker app for every setting. Users can set automation by providing 200+ built-in actions triggered via the app, time, day, location, hard/soft state, event, shortcut, widget, timer or plugin. It is even possible to create a standalone app for sharing and selling. Anyway, a user can have a trial before making the decision to buy the Tasker app.
Another big hit of the Google Ventures sponsorship is a Snowball app, which beautifully represents Android user notification advantages. This app enables to prioritize notification of more relevant and wanted at the same time filtering the rest. A flexible and easy to setup option lets a user never miss an important message by bringing it to the top. Meanwhile, the rest of the annoying ones go to the bottom of a user's notifications list and can be hidden by a single swipe. There is also an option to send quick answers via a single tap on the icon.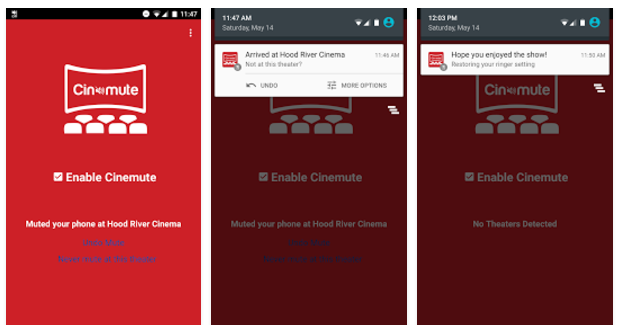 The Сinemute app is a situationally simplified, yet awesome analog to Snowball app's features. Cinemute has its reliable Cinema-Detect algorithm, which will take care of a users' phones mute when they are watching a movie. Neither irritation nor embarrassment will come up because of a sudden phone call or message received. What's more, Cinemute is built according to energy saving principles and, what's more, synchronized with Battery saving API in order to locate a movie theatre.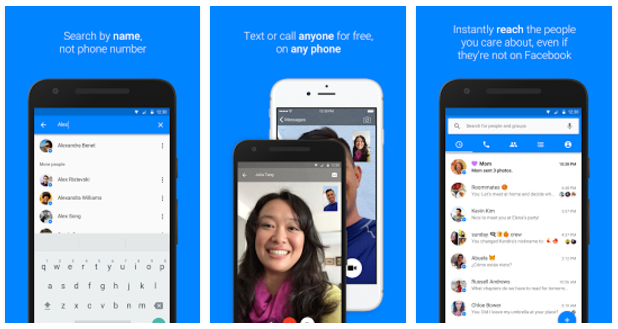 An epic Facebook messenger update to business and developers platform is at the end of this top Android app development launches list on purpose. Obviously, the converce (conversational commerce) market was one of the most on the rise in terms of investments made in 2016. The newest update to Facebook Messenger for Android in 2016 was about handling SMS needs with Facebook emoticons. Yet it's not about a complete replacement of GSM network calls, but seems like one more nail in the coffin of Apple's iMessage service. By the way, are you curious about how to find the best mobile app developer for your project? Take a look a the following list of 10 must-use tips to finding a one.  
Adoriasoft recommends all the mentioned apps as the most efficient in their categories in 2016. If you're looking for a top-notch Android app development company don't go any further – contact Adoriasoft for fast estimate and implementation!