Technology in 2017: UI/UX Design Trends
10.26.16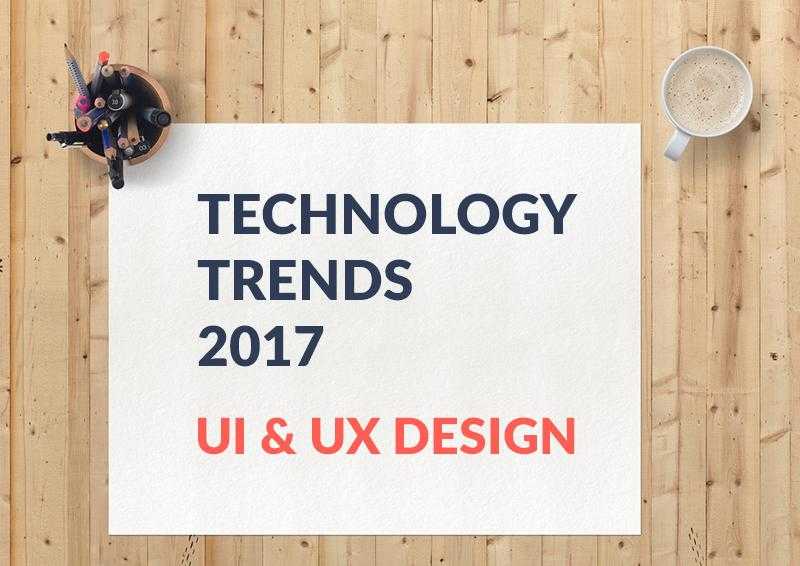 Trends say a lot about the times we live in. Technology has probably the most impact on all aspects of our lives than anything else today. Many of us are eager to keep their ears to the ground, while for professionals it's simply vital to align their efforts with actual trends not only to succeed, but just to survive. 

In 2016 we spoke about material design, atomic design and design driven by users. What styles, concepts and approaches will dominate in 2017 for UI/UX design? What technology trends will shape the year 2017? To investigate these topical questions, we asked professional designers all over the world to share their expert thoughts and predictions.

Editor's note: This post will be updated with forecasts from more and more UI & UX designers whom we expect to join this initiative by the end of 2016. So keep checking it once in a while.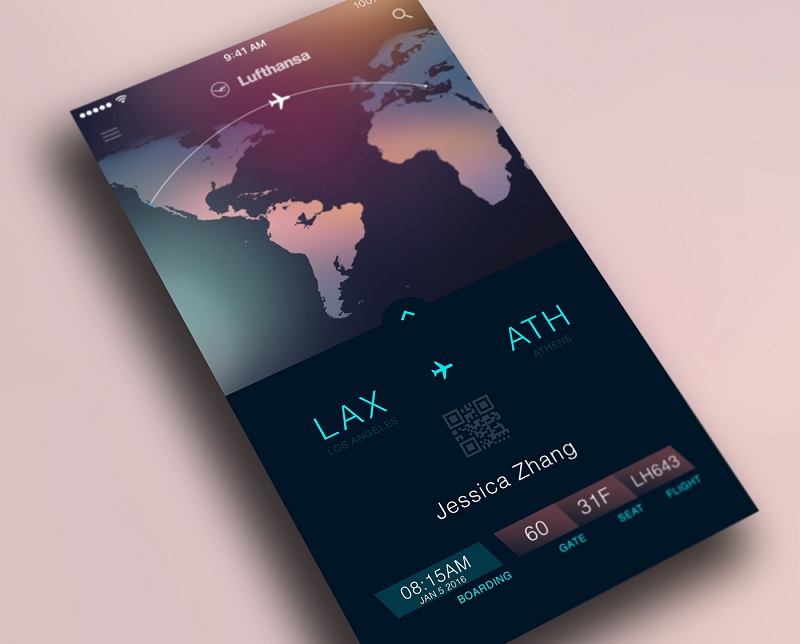 JESSICA ZHANG
Los Angeles, USA
What UI/UX design trends will dominate in 2017?
I think minimalism will dominate 2017.  Simple icons, photos, and videos will replace long copy writings. Other long writings will be condensed into short easy to understand sentences. Designers will try to decrease the clicks/presses needed for each task by merging a few similar functions into one. 
What tech trends in general will shape the year 2017?
Companies will invest more in virtual reality related hardware and software developments. Consumers will see more ads in VR gears.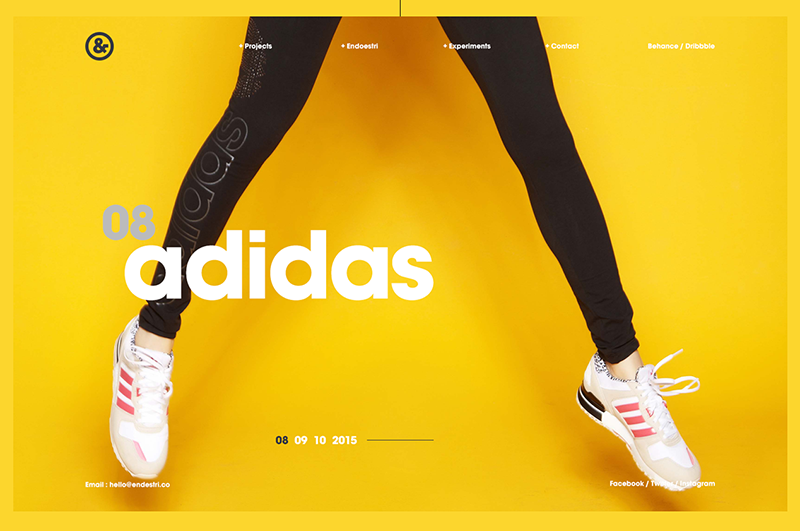 FIRMAN SUCI ANANDA
Medan, Indonesia
What UI/UX design trends will dominate in 2017?
Well, this is a brightest year of minimalism, all the interface will clearly be focusing on the eye of human. We will see a lot of the visual layout from magazine transforming into the digital world, web and mobile app. The combination of the print layout system with the digital interface will be quite challenging next year. We will see brightest colors on UI/UX, white still being the main based on the colors system, but it will be combined with the vibrant color. How about Pastel? I think this would not be used again for the web. Big image, big typography, less touch. After Oculus released the VR device, a lot of designers will think about "How to put the web available in VR?" It's hard, but now we are in the future. We will see this.
How about the 2016 trends? They still exist in 2017, big hero images, video background, shiny colors, dynamic transitions, parallax etc. All this still exists next year. I've been thinking about the checkout system for e-commerce, about the checkout process having only 2 steps maximum in every application.
Last one, Interaction. This will be a huge issue for the next year, because now users not always want to see the easiest steps when they browse the web or install the app. They need the interactions featured without making the web or app slow. The sounds or audio of the web or app, I think it will be popular again next year. I have analogy for this, "Silent web without a great design will not impact users. Great design with tiny audio/sound effects will make a direct impact on users."
What tech trends in general will shape the year 2017?
Absolutely, VR. We will definitely see many startups and agencies focusing their works on this. Like I mentioned before, VR is the new way to showcase a brand, an app. Also in extreme way (but it's still possible), I think we will see a hologram featured on mobile devices. Welcome to the future. "Smart technology, Less social".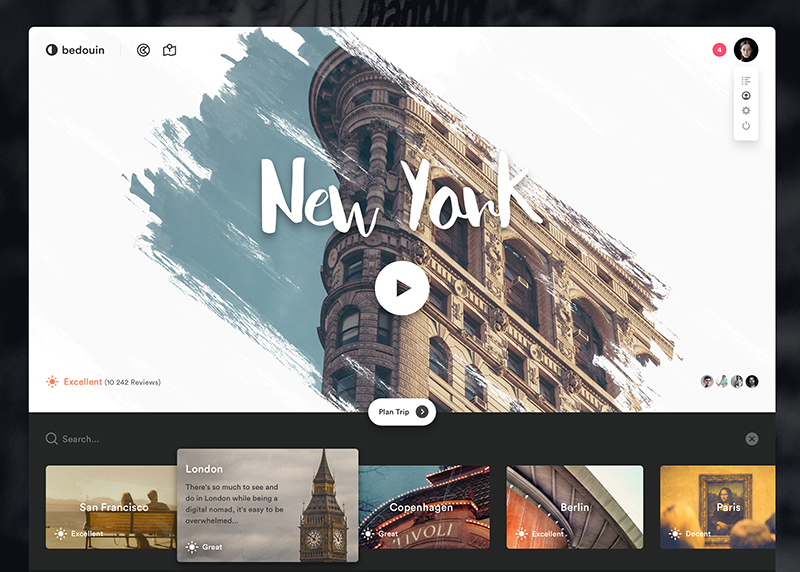 VICTOR ERIXON
New York, USA
What UI/UX design trends will dominate in 2017?
I believe complexion reduction is going to be a big hit. Focusing more on bringing forth the user content rather than the UI. We are going to see bigger bolder headlines, big text overall, more monochromatic designs that strips away some of the distracting brand identity. This in the end creates a universal pattern that will become the new standard and thus easily be understood. Hopefully we will still see some companies breaking out of the standard, stand out, come up with something even better and be the pioneers of the design industry.
What tech trends in general will shape the year 2017?
I believe VR is going to be the big new thing that designers will obsess about. It's a whole new challenge to design UI for a virtual world.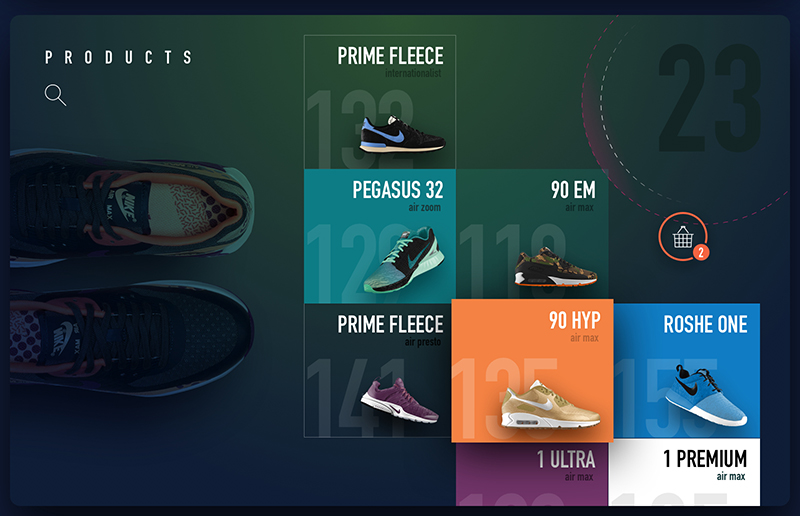 BALRAJ CHANA
London, UK
What UI/UX design trends will dominate in 2017?
UI design is a very progressive field and it's moving faster now than ever before. Companies will begin to adopt a more holistic approach to the face of their products. Trends come and go and it's not just about designing for mobile viewports and progressive enhancement anymore. Virtual reality, bots and wearables will pave the way for a refined minimalistic style, requiring a more a discrete approach to relaying information to the user in the right context.
In the realm of UX, interactive prototyping will gain more ground as it's becoming easier now than ever to demonstrate the inner workings of a product without the excessive overhead in terms of resources. The barrier to entry for designers learning to interactively communicate their ideas to stakeholders is rapidly declining.
I also believe design thinking will begin to gain more ground as it's a system that encourages innovative thinking and not just from the designer. Compared to the traditional lean system, design thinking allows you to think outside of the box and employ empathy which is a critical skill for any designer working with real people. 
What tech trends in general will shape the year 2017?
Virtual and mixed reality will provide new and exciting experiences like never before. It's not just for gamers. Interacting in a whole new world can provide brands with a new level of immersive engagement regardless of whether it's for the education, medical or entertainment industry.
Health and well-being is important to everyone and wearable technology will continue to aid in tracking our habits to analyse our progress and offer improvements where needed. AI bots will assist in taking the load off the user when performing general tasks. We could be seeing a shift in providing direct and personalized support for users using personal assistants.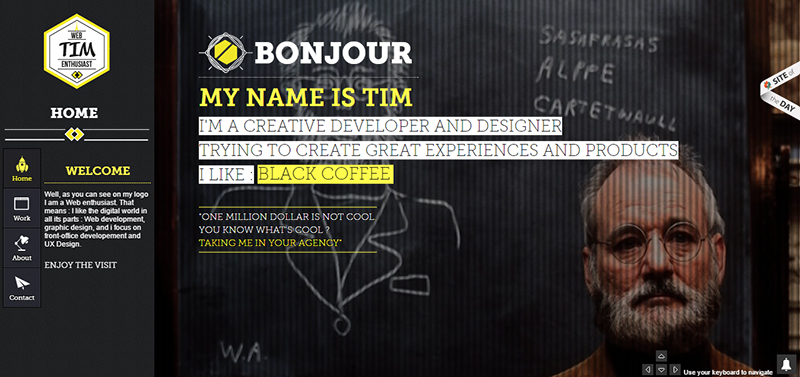 What UI/UX design trends will dominate in 2017?
Under the influence of tech giants the UI/UX world is becoming more mature and UI Patterns and Framework more common. GFAAM (Google, Facebook, Amazon, Apple, Microsoft) are dominating the tech worlds, and they now take design pretty seriously. Being such big companies they need to have design rules and guidelines for their entire ecosystem. They need to approach design in a more systematic way, with the help of user research and testing at their scale. And the influence of their work is getting more and more important to the whole industry.
People will pay more attention to design thinking and decisions than just the aesthetics. Well researched and thought out experiences will be appreciate than the ones who have a pretty interface.
I believe we will see more and more design resources emerging from big tech companies (such as material design, the Facebook design initiative etc…). They can't afford to take major risks in their user's journey, and need those tried-and-tested patterns and design principles, and UI and UX patterns will emerge and try to lead the web to become a more consistently user-friendly place to be.
Unique art direction. Like an opposition to all those Defined Design rules and patterns I believe that in 2017, we will start to see more unique are direction and the retro style will be a hit. The designers are going to take inspiration from the beginning of high-tech and the further like the 70s and bring a unique and fresh style to UI.
I see two big trends of the movement in terms of UI. Extreme minimalist and retro style like what we call "the brutalism" where minimalist is going to be king, with bold typography, minimal interface, black and white layout, inspired by style like the Bauhaus or the beginning of the techno/tech era. The other style in term of UI will be more inspired by pop culture, with shiny colors scheme, vintage, arty, electro themes.
More micro interactions and prototypes tools. 2017 won't see the stop of the boom of prototyping. New tools will emerge and the actual ones will become more complex and specialized. I think there will be more design role in the intersection of technology, interaction and design, and with the evolution of those prototyping tools, it will be easier than ever to bring ideas to live and prototyping will become part of every design flow. For example, i really like using Framer that allows us, with the help of code, to create rapid prototype and really complex micro-interactions, but more generic tools like origami sound really promising.
More Immersive web. I don't know if it's a trend or more of a personal wish. But I hope immersive experiences will keep becoming more interested and present on the web. The use of the web in a freely way to purely immerse the user into great content and story offers more and more possibility. And even if "Flash is dead" now, I believe that interactive technologies are mature enough to allow the possibility of creating unique rich and immersive experiences. This will translate as HTML 5/Javascript for interactive projects, Intense use of videos, Webgl Mobile experience keep getting more powerful, VR storytelling.
What tech trends in general will shape the year 2017?
Big year for VR and all AR in general. This year will be the year of VR. On one side the hardware is getting ready and VR/AR headsets from Oculus Rift to the Hololens are becoming available to consumer. It's exciting because it's still the premise of those technologies and there are still many challenges to face, including a lot of design challenges.
In terms of software and content I believe this next year is going to key and mark the beginning of the rise of VR, more specific content is going to be produce and with the rise of consumption and many experiences we are going to be able to define more precisely what VR can be and impact people's life. For example the social aspect of VR has just started to be explore but there is a lot of potential, going from connecting stranger in virtual world to being able to see hologram of a family member in the same room as yourself. We can also start to see VR as a tool, I have been really impressed by Tilt Brush from Google, seeing artists using it as part of their workflow to literally "paint" 3D models and then use them in their game etc…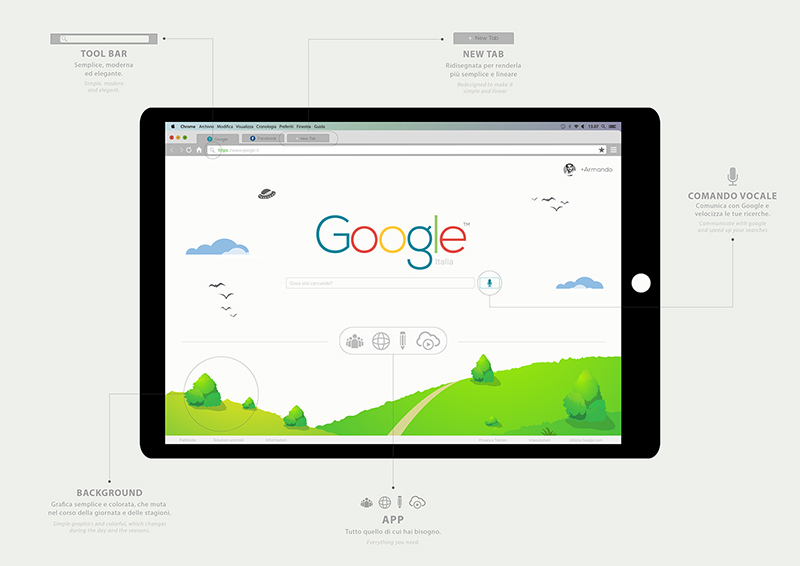 ARMANDO RINALDI
Benevento, Italy
What UI/UX design trends will dominate in 2017?
In 2017 the tendency will be to continue using minimal layouts. There will be more and more users who access the services and websites from mobile, so there'll be a growing need among companies to create something unique and strong to compete in their markets. Apps continue to seek new and dynamic layouts, trying to simplify all the steps required to complete the action for the user. Icons will be a key point of this design, more and more present both on websites and in the app. As for the photography and visuals, they become richer, with the use of more photo-rich filters looking almost alike major social photo.

What tech trends in general will shape the year 2017?
There will be two main trends I guess. Some people will choose to take the road of minimal and super minimal design. Others will move in the direction of a more colorful style, full of images with filters that will light up the colors.
ADRIAN SOMOZA
Buenos Aires, Argentina
What UI/UX design trends will dominate in 2017?
As a designer, I try to avoid trends. Because I think that good design is long-lasting. And that value contradicts the idea of following a trend, because trends pass, sooner or later.
Having said that, what I do think is that the UI/UX industry is maturing a lot, and thus, companies are starting to understand and value more and more the importance of good design. And I think all this means that we're moving towards an industry that will soon understand the value of long-lasting, built from the core-up, relevant design. As Massimo Vignelli used to say, a designer's job is to find the essence of the company we're designing for, and portray that essence in our designs. That way, even though trends come and go, the essence of the company remains, and thus we achieve a long lasting design that actually reflects the company, and not a hollow set of decisions based on current trends.
Last but not least, I think that good design is unique, helping companies stand out from the competition.
What tech trends in general will shape the year 2017?
I'm not an expert on technology, but I find quite possible that we see an increase of wearable technology, VR & AR, and thus, an increase in the demand of UI/UX for those devices.
It often takes some time between the release of a new device and the discovery and development of useful ideas built for them. But this year I had the opportunity of designing for VR, and it was for a really great cause. So I think 2017 could be the year where companies emerge that bring useful help to our lives via that new technology.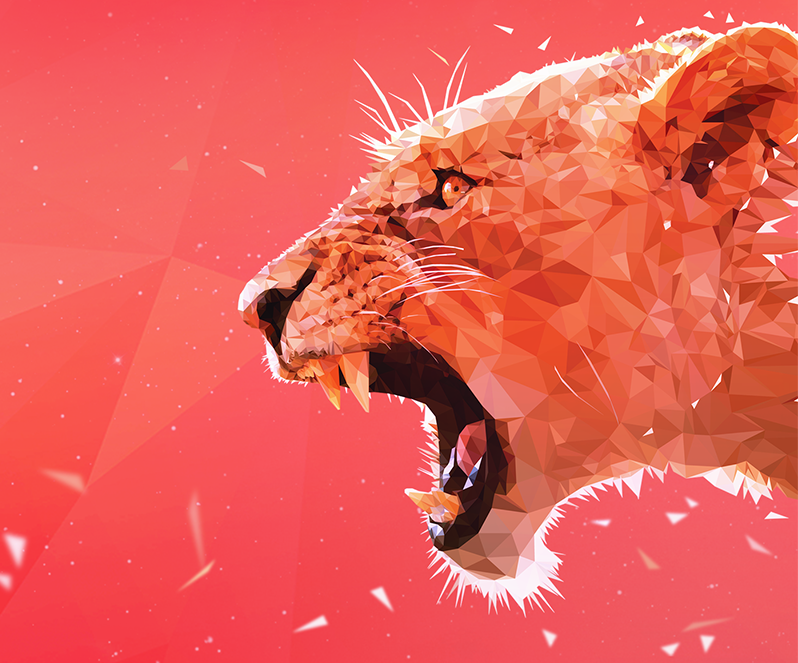 RENATO HENRIQUE
Sao Paulo, Brazil
What UI/UX design trends will dominate in 2017?
The trend will be the same as in 2016, remaining with the Minimalist design, the use of Photographs, Flat and Material Design, Parallax, Illustrations, and others, however I believe we will have a greater use of Animations and Micro-Interactions. A greater concern in the optimization so that the user does not have problems of speed and performance in navigation, since much is connected to the mobile.
I do not believe that there is a sudden design change, that completely bypass, no matter how many years we have been using it, I believe we still have enough years ahead until we see a big change.
What tech trends in general will shape the year 2017?
I believe that many companies will invest in the Augmented Reality and Virtual Reality, we saw in that year the great success that Niantic made with the game Pokemon GO, which used of Augmented Reality methods, and many companies of game developers that announced games with VR technology, but I do not see the use only in games, Google created a painting tool that allows to paint within the virtual environment using the VR, both showing that there are countless possibilities to work with this in the work environment, training or learning. Based on this I hope to see them in various types of technology soon.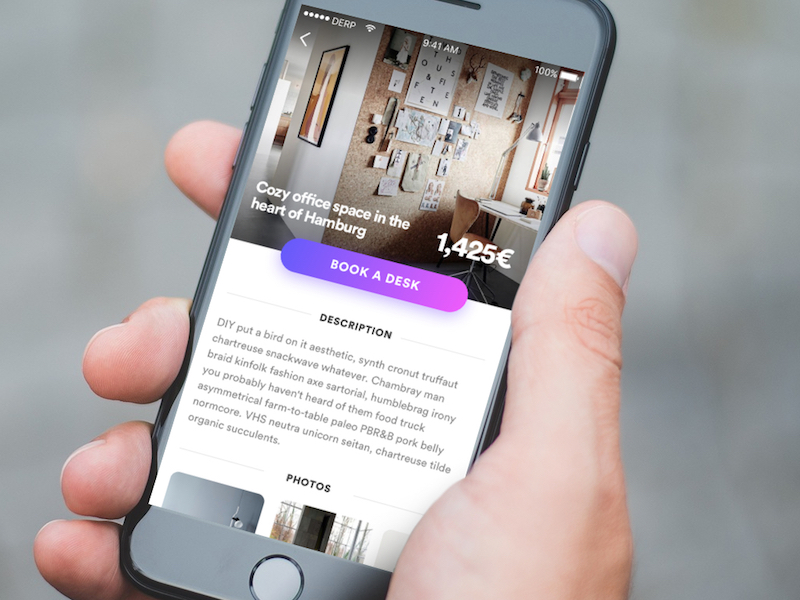 MARIUSZ CIESLA
Berlin, Germany
What UI/UX design trends will dominate in 2017?
I generally strongly believe that augmented reality should be the thing that people give more attention, because while virtual reality is great for a lot of solutions, I believe augmented & mixed reality is where the most usable applications are — putting layers on top of reality, rather than replacing reality. Military has been doing this for years with HUDs of all sorts, maybe it's time for more commercial applications.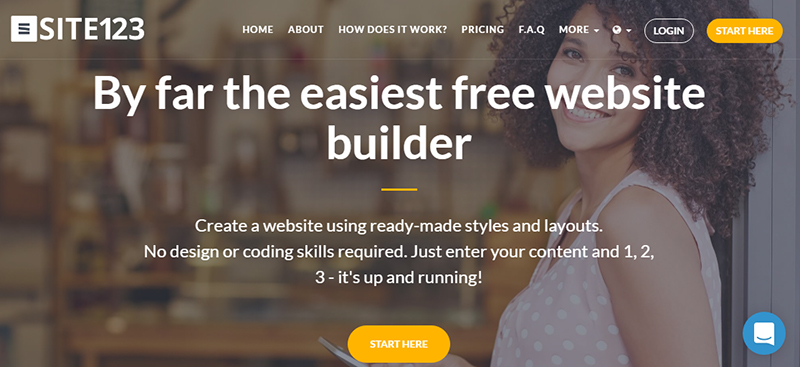 NOAM ALLOUSH
Tel Aviv, Israel
What UI/UX design trends will dominate in 2017?
I think the main trends will be:
Mobile apps (still) – We'll continue to see desktop websites looks like apps. For example, Google search engine that removed the ads from their right side.
Mobile apps with many features inside – A lot of apps become too big with a lot of features inside and we will need to see how UI & UX will solve that. For example, we can take how Facebook deal with the Messenger App inside their main app. I don't think they did it right.
Voice recognition – This one is fascinating, and we already see great products in this field. Like "Amazon Echo".
What tech trends in general will shape the year 2017?
AI – This one by far. We will see more cars driving themselves on roads. We will see more robots doing so many things like the new Amazon GO
Drones – They going to be everywhere.
Virtual Reality – I'm not sure about this one, but it's important to mention it. Too many tried but didn't succeed, but maybe now the market is ready. Personally, I'm not a fan of this field.
If you're looking for professional UI design or UX design experts then contact Adoriasoft, because we are able to provide you with the best professionals for your project. Top-notch prototypes, designs, wireframes, story boards, logos, corporate identity or other visual materials you need – we can effectively do that for you.