Blockchain in 2020: 4 trends to watch
01.27.20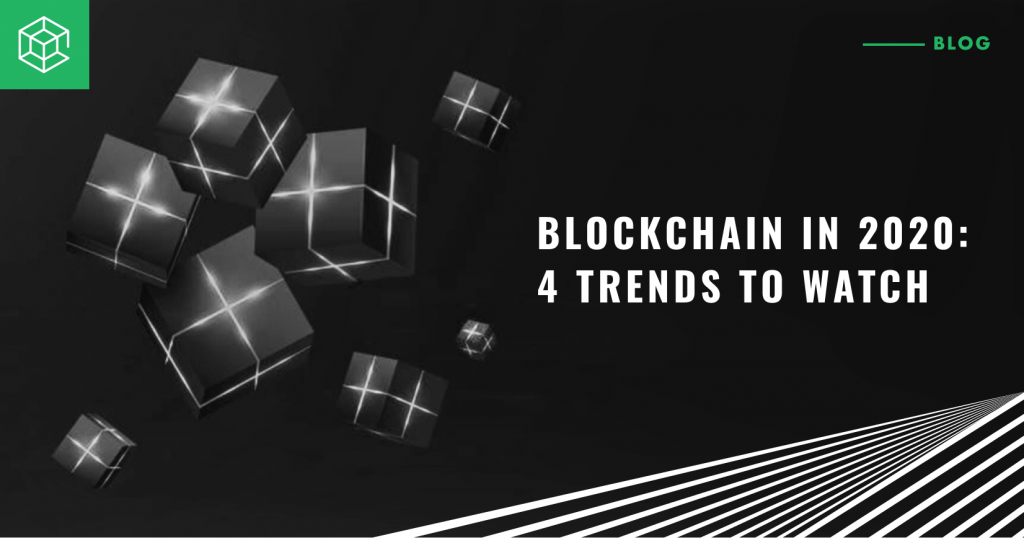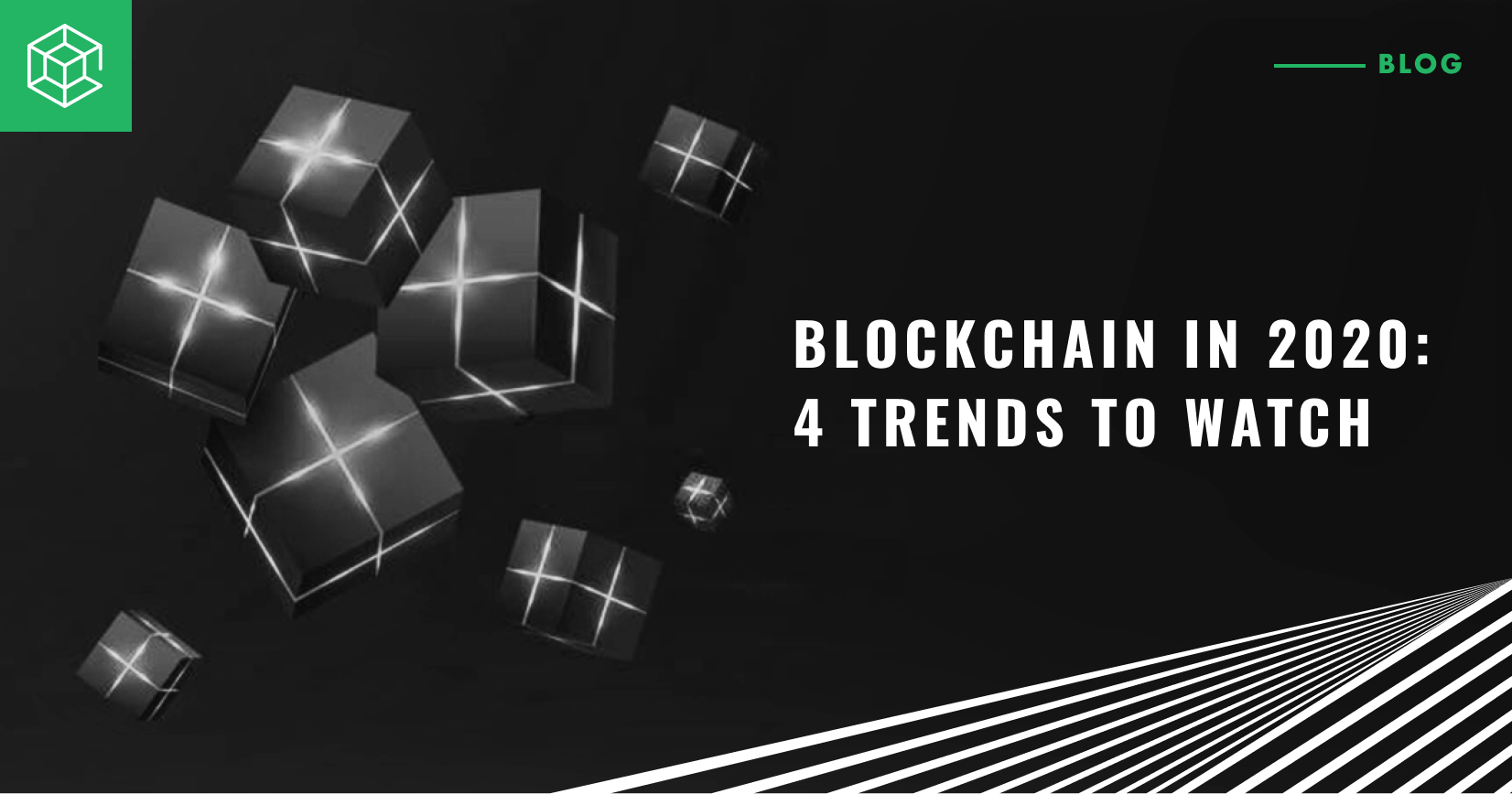 2020 has replaced 2019 in our calendars, and as we are entering a new decade we look back at what significant things the past year has brought. This is the time when industry experts analyze the past trends and try to guess the trends of the year that comes. Let's also get our crystal balls and see what events and innovations dominated the blockchain industry in 2019 and what trends are going to shape it in 2020.
The most prominent trend is that blockchain is no longer regarded only as a medium for cryptocurrency mining and a platform for ICOs. That is water under the bridge now washing away the shady ICO scams and cryptocurrency bubbles and leaving the clean and straightforward data management technology. This is the time when blockchain is finally regarded for what it truly is – a distributed ledger that can become the foundation for various industry solutions requiring secure data storage and quick and inexpensive data transmission.
This concept has been shaping the blockchain development in 2019 and is very likely to continue influencing it in 2020. In this post, we have gathered the most significant blockchain trends on 2019 that are worth following.


1. Blockchain-as-a-Service
This area of blockchain development is, probably, among the most important ones. As any other "as-a-service", BaaS creates a platform for building distributed applications. BaaS providers offer the complete infrastructure and backend components that anyone can use to develop own blockchain apps.
Even a cursory search for Blockchain-as-a-Service is going to yield such names as Microsoft Azure, Amazon, Oracle, and SAP. This means that the technology leaders have joined the game and created BaaS solutions to add to their lines of platform services. Their offer is focused on businesses that have recognized the value of blockchain but have either no desire or no capacity to develop own blockchains. Indeed, why bother when you can use the tried and tested infrastructure by a global provider and just add your frontend?
In 2019, the BaaS market was dominated by the global cloud service industry leaders:


2. Enterprise blockchain
2019 became the year when the focus shifted from blockchain technology research and development to using blockchain to create end-user products. Blockchain has finally shown its true power and became the core of many enterprise solutions in various industries.
This trend is taking the form of enterprises joining into global consortiums with a common goal of developing blockchain-based products capable of disrupting the traditional ways of working and taking digitalization to a totally new level. Such consortiums appear in many industries – healthcare, finance, logistics, retail.


3. Token economy
Tokenization emerged earlier than 2019, however, this is when it gained recognition as a secure and transparent value exchange concept. Simply put, tokenization allows representing property value as a certain number of tokens that are offered for purchase. Token holders – just like shareholders – have a right to a certain share of the property value. For property owners, tokenization opens new liquidity opportunities inviting buyers who were previously unable to afford such major investments.
Real estate is the industry where tokenization is especially successful. By breaking a property value into tokens, real estate owners can increase its liquidity through selling tokens to multiple holders. Some projects have reached certain success in tokenization, for example, Brickblock working on setting up investment fund. At the same time, despite its obvious advantages, tokenization still needs certain legal fine-tuning as some aspects are still not completely regulated. However, there are indications that tokenization is going to get approval and recognition by legal authorities, too. Such companies as Deloitte, for example, are working on token implementations.


4. Blockchain in fintech
Blockchain fits the finance industry like hand to glove. Indeed, the first globally known blockchain application was a medium for cryptocurrency transactions. Today, the global finance is starting to adopt blockchain as a technology that can make banking faster and more cost-effective.
According to a report by PWC, 77% of financial institutions are prepared to implement blockchain by 2020. The adoption has already started. You can find such global banks as Barclays and J.P. Morgan Chase among those working on developing blockchain solutions.
Barclays Bank expects two main benefits from using blockchain – easier collaboration between banking institutions and increased efficiency of data processing. On the other hand, Barclays intends to use its deep experience as a financial institution to ensure that blockchain transactions are safe and reliable for the clients.JP Morgan Chase went even further and issued its own digital coin allowing its customers to use cryptocurrency for payment within the bank. With the introduction of cryptocurrency, the bank hopes to reduce the overhead associated with traditional payments and increase the transaction speed.
Wrapping up
We can summarize our brief account of the blockchain trends with one common statement – blockchain is finally finding use cases in multiple industries. Large enterprises and global banks have entered this market sector to develop blockchain products. This means that the investments into blockchain R&D may become higher driving more innovations.
Businesses using traditional data management systems will be forced to innovate for the "fear of missing out". The availability of Blockchain-as-a-Service platforms by reputed providers makes development of custom products faster and easier. 
These trends are likely to continue and pick up speed in 2020, too. We are going to follow the blockchain market closely, so subscribe to our blog to learn what's new in this corner of the digital world.