How to Promote ICO and Avoid Different Restrictions
07.11.18
With the growing popularity of the blockchain technology and the cryptocurrencies gaining an increasing share of the market, the global community seems to trust the crypto more than ever before. Consequently, such fund-raising methodology as initial coin offering is getting increased attention, as more people tend to consider crypto-investments in new startups and reputed companies issuing own cryptocurrencies.
The number of ICOs and the amount of money raised through them grows exponentially, and many startups are evaluating this capital raising process to finance their projects. Indeed, as compared to the traditional fundraising methods, ICO is a piece of cake. Basically, to launch an Initial Coin Offering, you only need an idea, a smart contract, and an ICO website, and you are all set.
However, since the beginning of 2018, the startups and established companies planning to launch an initial coin offering are running into a new problem. The thing is that governments have begun active attempts to regulate ICOs and everything related to them. Some countries, such as China and South Korea, have even prohibited initial coin offerings as such, while others are trying to tweak their laws to cover ICOs, as well.
One of the biggest shakes that the crypto-market experienced was the announcement of the US Securities and Exchange Commission (SEC) of classifying some tokens issued during ICOs as securities and imposing all security-related regulations on them. This move immediately made launching ICOs and investing in them nearly impossible for the US citizens.
The governments explain such restrictive measures by the intention to protect investors from ICO scams. True, with the crazy popularity of ICOs, there quite a number of them that are launched with the sole purpose of stealing the investors' money. However, with certain due diligence, a potential investor can identify an ICO scam and stay away from it. In any case, the rule of thumb is to avoid anything that looks even a little bit fishy.
ICO advertisement ban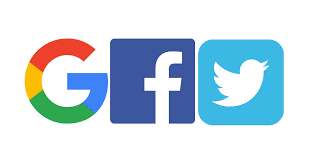 At the same time, there is a flip side to this coin, and that causes a much greater worry to the companies planning to create an ICO. In view of the ICO regulations imposed by the governments, the major social networks have followed with bans of any ICO advertisement. The reason is the same – to prevent ICO scammers from using the social platforms to promote their dirty "projects."
Facebook
Facebook made the first move announcing a new advertising policy on January 30, 2018. The social network declared its intention to prohibit any ads related to "misleading or deceptive promotional practices." This description, obviously, includes ICOs, cryptocurrencies and binary options.
The policy change announcement even illustrated the kind of ads that are going to be banned. For example, you can no longer promote your Initial Coin Offering with posts like this: "Click here to join the new ICO! Tokens at a 10% discount for a limited time only!"
At the same time, ICO pages and groups created before the new policies were implemented continue to function and, obviously, experience no restriction of ICO advertising. The new rules dealt a blow to the startups about to start their ICO marketing campaign, as no new ICO promotion pages can be created.
Facebook claims that it might "revisit this policy" when they see an improvement in the situation with ICO scams.
Twitter
Twitter soon followed with a total ban of any ICO ads effective March 27, 2018. The network updated its Restricted Content Policies by including Cryptocurrency ICOs and Cryptocurrency token sales in the restrictions for the Financial Services promotion.
While Twitter does not outright ban ICO ads, its policies say that any advertisement of financial services (and those now include the crypto business) must "be compatible with all applicable law; provide necessary disclosures, balanced information of risks and benefits, and all information that must be provided to the investor." We have to admit that it is not going to be easy to comply with all these requirements. Such ICO accreditation is going to kill all the benefits of this method that attracts startups with its easy regulation and low entry barrier.
Google
Although Google's announcement was published in March 2018, the restrictions will come into effect only in June 2018. According to the updated policy, Google AdWords can no longer promote "Cryptocurrencies and related content (including but not limited to initial coin offerings, cryptocurrency exchanges, cryptocurrency wallets, and cryptocurrency trading advice)."
Again, the reason for the ban is the protection of investors and prohibition of ICO scam ads. While the restrictions are announced with a delay, it is pretty clear that this global giant is also closing its door to initial coin offerings and the related content.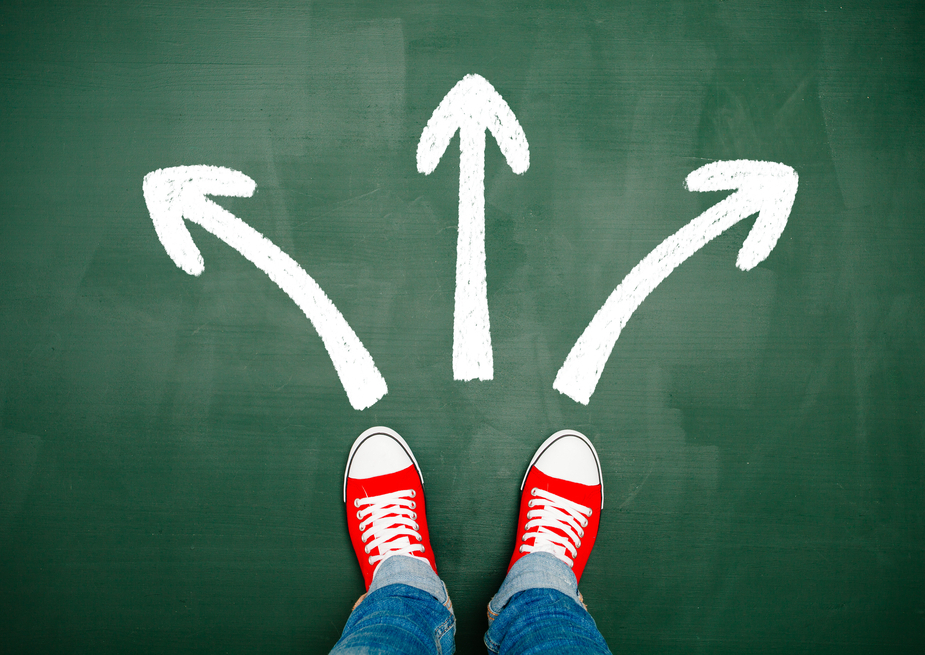 Is there a way out?
It seems that there are no advertising channels left for Initial Coin Offering promotion. Even Snapchat has joined the anti-ICO campaign banning all ICO ads in its network. Though, this does not mean that you should give up the ICO idea. On the contrary, this means that you need to make a bigger effort to promote it.
True, a powerful promotional campaign is vital for any ICO, as the success of the token sale directly depends on the number of people taking part in it. Any promotional campaign, ICO included, is to build trust towards the brand, in our case, towards the startup or company that is launching the ICO. The promotion should make the investors choose your ICO over others, thus you really need to work hard on that.
Luckily, Facebook, Google, and Twitter are not the only channels of reaching the potential investors. Let's look at the most popular ones.
ICO listings
By getting your ICO listed on one or more of the reputed platforms increases the trust towards your project immensely. When accepting an ICO for listing, the platform does its own ICO review and research, thus enhancing the trust to the project and the team.
The listing platforms provide a summary of each of the ICOs they have accepted, as well as the information about the ICO progress and the direct links to the ICO resources. Their websites are visited by millions of users looking for investment opportunities, thus your chances of getting noticed are higher. However, note that most listing platform charge fees for their services.
Among the top listing platforms, we recommend such names as Coinschedule, ICO Alert, and ICO Rating. The last one, as the name suggests, rates the ICOs on the basis of their research of the white paper, the team, the smart contract quality and the legal compliance.
Quora
This question-and-answer resource can also do a good service to your Initial Coin Offering promotion. This is the place to show your expertise in the product you are developing. Although, be careful, as Quora has certain policies about direct links. If your answer is useful and relevant, if it brings value to the readers, it's OK to include the link to your website to illustrate your point. If, however, the answer is provided with the sole purpose of advertising the ICO, Quora is very likely to reject it.
An important factor in building the trust of your investors is your team of experts. They are the people who pledge that the project will work and that the investments will bring returns. Thus, use Quora to convince the community that you really know what you are doing. Answer the questions that are truly relevant to your project, so that your answers do not seem overtly promotional.
Reddit
This social network slash forum is a haven for technology-savvy people, and you can use it to establish rapport with your potential investors. The key is active monitoring of your posts and user comments and responding to any questions that may be asked.
 While Reddit imposed no restrictions on ICO-related content, the posts are rated by the community by voting up or down. Direct promotion or active advertisement usually results in down-voting, thus the best strategy is posting the content describing your idea and its innovational potential without directly pointing to your brand.
Make sure that you create your Reddit account at least one month before you begin your campaign. It takes one month for an account to be allowed to create an own community.
Bitcointalk
We believe that if a startup wants to run a successful Initial Coin Offering, they simply must not ignore Bitcointalk. This very basic forum was founded by the inventor of the blockchain, Satoshi Nakamoto, and has been around for almost ten years. It is a place to discuss anything related to the blockchain technology and cryptocurrencies and has a whole section for ICO announcements.
Bitcointalk community is just under half a million users, thus promoting an ICO on this resource is going to get a lot of attention. At the same time, you are sure to get many questions about your project, your idea, your team, so make sure you monitor it closely and answer the users' questions actively.
Telegram
Telegram is a perfect vehicle for a support service and for answering any questions that the users may have about your project. Most Initial Coin Offerings use Telegram as a platform for hosting their communities. Usually, the more subscribers the startup has on its Telegram channel, the more investors will join the project.
It is rather convenient as a tool of instant communication with your supporter community. Telegram allows both public and private chats, thus you can organize your channels in the way that suits your purposes best.
However, to effectively promote the Initial Coin Offering via Telegram, you need to involve all other means to let people know about your ICO. Once they want to know more about your project, they will join your Telegram community.
Facebook
Even with the total ban of any Initial Coin Offering promotion, you can still use Facebook to draw attention to your startup. While you cannot openly announce the ICO, you can post your company news, describe the events in which you took part, offer some expert opinions in your field, share photos and videos relevant to your development area.
By making your presence felt, you are reaching the huge Facebook community, and if you succeed to spark their interest, they will find you elsewhere.
The future of Initial Coin Offerings remains bright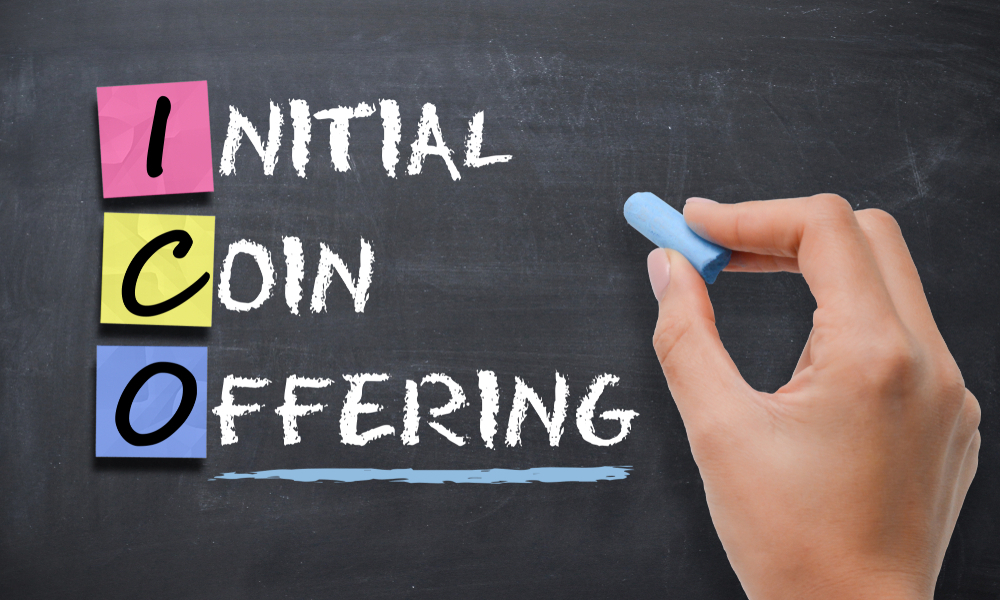 This is not a pure slogan. The rapidly growing number of current and upcoming ICOs clearly shows that, despite any cryptocurrency regulations, this fundraising method is going to stay. The market will have the final word, and the Initial Coin Offering promotion will be redirected to other available channels. As you can see, there are quite a lot of them, with many welcoming the crypto topics.
In addition to the ones we mentioned, you can also maintain a blog on Medium, run a dedicated space in Slack, post on Steemit, join various groups and communities that discuss ICO matters. There you will find the users who especially look for crypto news and are already interested in the subject. They are your primary target audience. Even though the user audience of Facebook and Twitter is much larger, their prohibitions will cause the interested readers to look for other sources of information.
For the time being, it takes more effort to plan and conduct an effective promotional campaign, but that makes it even more exciting.
At the same time, the success of an ICO does not depend on its promotion only. To a much greater extent, it depends on the quality of the other components, such as the smart contract, the white paper, the ICO website. Here, the professional development is of utmost importance. If you are planning an Initial Coin Offering, contact us for a consultation of different aspects of ICO launch, such as ICO data protection, ICO website creation, and smart contract development. Browse our website to evaluate our expertise in the crypto matters and meet our team of professional developers.
Besides, we can also help you build your ICO promotional campaign taking into account all existing requirements and restrictions. At the moment, our technology experts are consulting an ICO launch project that has run into these problems. In this project, the Initial Coin Offering promotion is organized in accordance with the latest ICO-related regulations. You can find the beginning of this ICO story in our blog, and we will continue informing you about our progress. Make sure you subscribe to our blog not to miss any hot crypto news or information about interesting projects we were lucky to take part in.