How to Create a Dating App (And Why It's a Good Idea)
04.13.17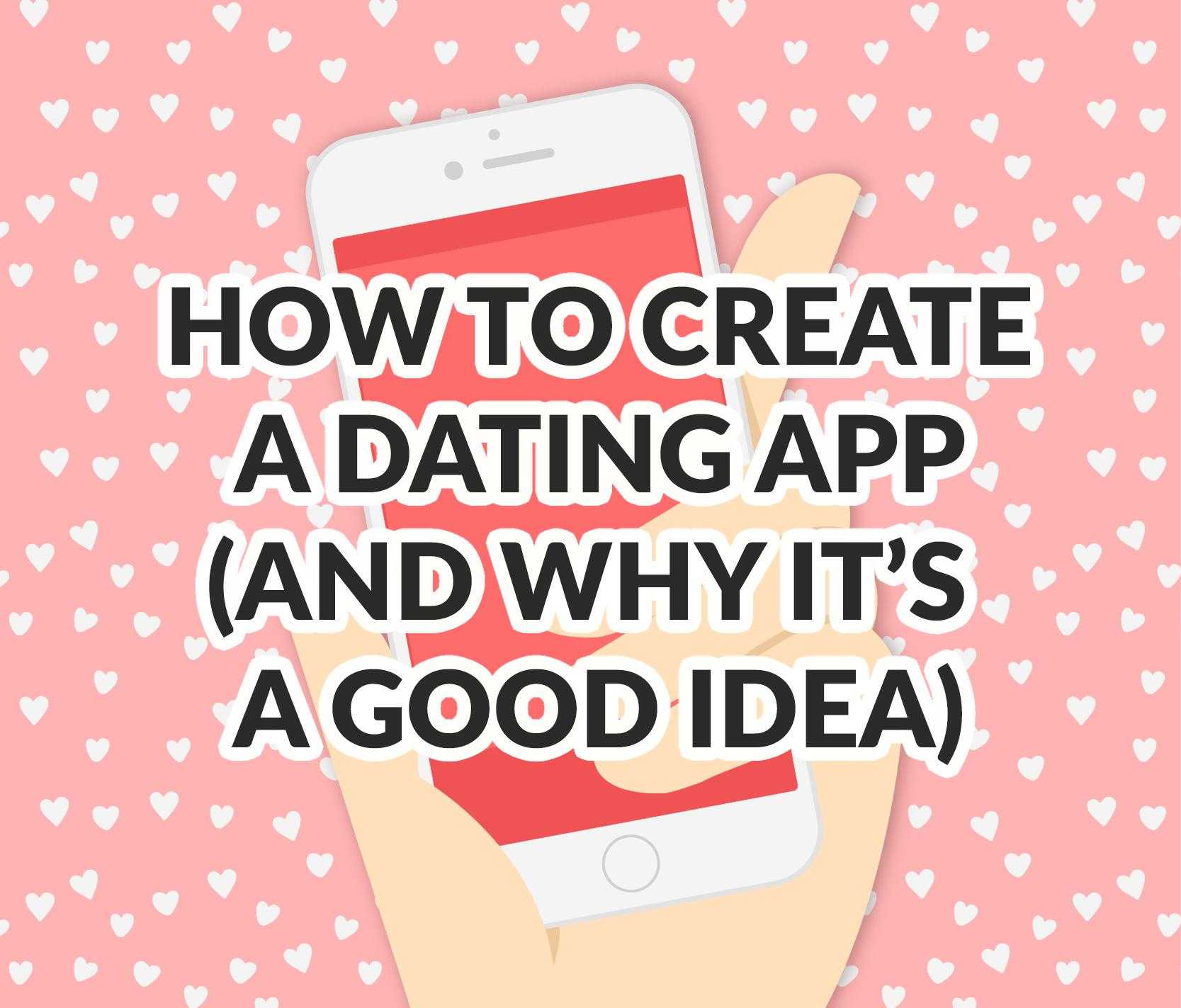 The tech revolution has taken over all aspects of our life making no exception to its most personal part. Just like there are online services for job search, apartment hunting, and daily planning, there are services to help us find our soulmates. It might be hard to believe, but there are thousands of dating apps available on the market, and the majority of them are as popular as they are effective. No wonder that business people are thinking of the ways to create a dating app that'll become the next leader of the niche and will ultimately solve its customers problem – find a love of their lives.
The Situation on the Dating Apps Market
If you are at least a little conservative, you'll be surprised to learn that 15% of adults in the US rely on the Internet when it comes to finding a partner. However, while this particular statistics might not be too shocking, there is another one to blow your mind: mobile dating apps are getting increasingly popular among the elderly. Believe it or not, but 12 percent of people aged between 55 and 64 are active users of mobile dating apps. Needless to say, these numbers speak in favor of mobile apps – a phenomenon for users and a great business opportunity for entrepreneurs.
Speaking of the latter, it seems like plenty of people have not only recognized but also jumped at the opportunity of making money out of people's solitude and natural aspiration to live in couples. Think of Tinder, the world's top dating app. This company gets 74% of all market share, which is more than 25 million of active users located worldwide. It goes without saying that such impressive numbers make Tinder a clear leader in the niche.
Nonetheless, Tinder is not the only example of a successful dating application. Okcupid, Coffee Meets Bagel (aka CMB), Hinge are all good illustrations of well-designed and user-friendly apps all carrying out their work just well. For example, Okcupid has almost 1 million users and 45 employees working to make people's digital dating experience as good as possible. Speaking of Coffee Meets Bagel, there are strong grounds to believe that the company is doing just great: what else would make founders reject the offer to sell the app for $30 million? As for Hinge, the app has already raised over $20 million during the four rounds of investment.
In case you need a hint, it points to one thing: despite the obvious dominance of Tinder, other apps still have their market share, active user base, and profit. So why don't you at least consider making it your business too?
What Do These Companies Offer?
Since it's already clear that this business is both popular and profitable, it makes sense to take it one step further and find out what particular functions make it so. So let's dig deeper into the question and see what particular functions these apps offer and why they do what they do.  
 Although it's true that some of us are ready to swim across the ocean for the sake of love, the cold truth is that the majority of us are not. That's why a 'search nearby' should be one of your major features. Let your users search by location and adjust the radius of search manually.
 We've never met someone who loves signing up and then signing in over and over again. To take the weight off users, let them link their personal accounts in Facebook to your dating app. Not only will this save people time and effort, but it will also let you access some basic information regarding people's preferences in music, leisure, and so forth.  
However, don't ask your users to share any auto-posts. Some people still find it a little intimidating to search for love partners via the Internet.
That 'Perfect Match' Feature
 So wags the world that people are naturally impatient. They want it all at once, and they don't really like spending too much time on search. Do half the job for them – make it possible to find perfectly matching candidates based on common interests, location, age, and so forth. Who knows, maybe this feature will actually help some users find their second halves.
In the world of dating apps, it all starts with pictures but ends up with conversations. Your goal as an app developer (or founder of the business) should be to make it exceptionally convenient for users to interact. To get a competitive edge that you'll sure need in this niche, take things one step further and let users send handwritten messages or built-in stickers or voice messages. It surely won't hurt.
This is what a dating app Niche offers. It targets very specific groups of people and make it easy for them to meet one another. For instance, you can let your users search for soulmates only among people with tattoos or MBA or pets. This way, you'll get a chance to kill two birds with one stone – to create a dating app with a competitive advantage and offer a real shortcut to love for your prospective users.
Personalized Push Notifications
This feature is what makes mobile apps a better alternative to websites. Push notifications encourage user retention, so you absolutely need to have this feature if it's true that your plan is to create a dating app. Notify your users when the new perfect match is found or send them cheer-up messages when they don't seem to have much success among other users.
Now, as all the serious features are discussed, we can't help but add some funny sparkle. It seems like Mashable has got it exceptionally right about the needs of typical dating app users, so they suggest anyone interested in entering the niche to include features like first date suggestion, testimonials from friends(but why not from exes?), and custom messages of encouragement to cheer the most desperate users up. Great job, Mashable, great job.
What Stages Will You Need to Go Through?
Although it is not that simple to create a dating app, it's still not a rocket science. Basically, the steps you'll need to take are similar to those associated with any other app creation. Nonetheless, let's see what they are.
Stage One – Add Cards and Swipes
Needless to say that this is only necessary in case you're planning to build a dating app with a card-based or swipe-like logic. To save time on resolving framework conflicts, you can use dependency manager like CocoaPods. The best practice to follow is not to try to reinvent the wheel and choose the best ready-to-use solutions available.
Stage Two – Spin up the Backend
If your goal is to build a dating app, the process for creating the backend will be almost the same regardless of what language you decide to use. You need to have a 'User' object along with all basic information, including photos, name, age, and etc. This object will be used to find matches.
Stage Three – Connect Your App with the Backend
The best and most commonly used format for information exchange between the frontend and backend is JSON. The biggest challenge that might arise is a problem with data synchronization between the components (especially true during the earliest stages).
Stage Four –  Add Messaging Feature
Although this part sounds like the easiest among all four, it actually is the trickiest one. According to experts, the best solution is to use Rails (a framework that can simplify the process in case your app is being written on Ruby), as it proves to be the fastest way to get certain features up and running.
What Time, Money and Human Resources Will It Take to Create a Dating App
Of course, the answer to this question depends greatly on the complexity of the task. However, it's safe to say that you will need the following to create a dating app that will rock:
The team of at least five people – UX/UI Designer, QA Engineer, Backend Developer, 2 iOS or Android Developers, and a Project Manager.

The timeframe of 1500 – 2000 hours to work on all major features.

The budget between $28,000 and $300,000 depending on the hourly rate of people you'll hire.
To Conclude It All…
Based on all said above, it becomes clear that mobile dating apps are simple to use but harder to create. It takes money, time, and skilled people to create a dating app that will be beauty and usability and fun all rolled into one. Nevertheless, it all comes down to professionalism. If you manage to gather a great team – your idea to create a dating app will come true.
However, you need to understand that penetrating into the dating app niche is both a risk and an opportunity. With such competitors as Tinder and Okcupid, you have no room for error. That's why it is so important to hire the best developers you can afford to make sure your idea is implemented professionally. Find the employees that will share your vision of the product and maybe you will get a dating app that will put the entire industry on its head.
Adoriasoft is the right choice of the mobile developers for your brand new dating app. Contact us for a free consultation and your dating app estimate today!