Boutique Apps or Boutique Shopping via Mobile
07.12.17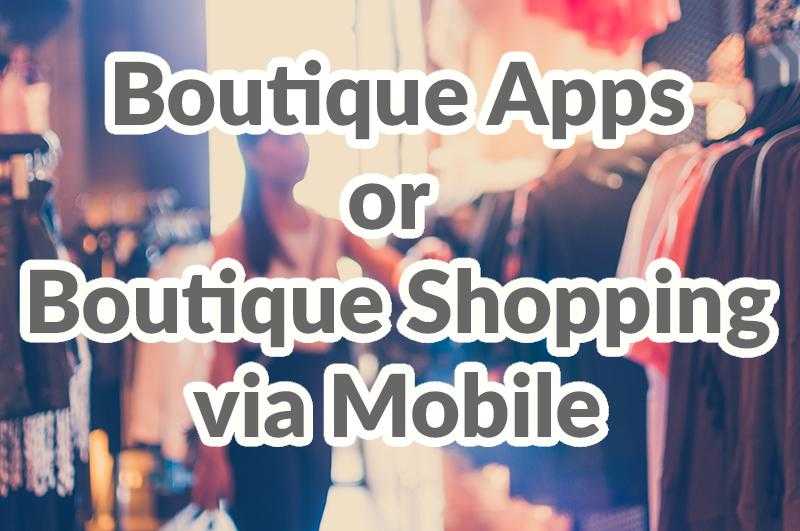 If you've not seen 'The Intern' movie yet, you absolutely should. Not even because of Robert De Niro or Anne Hathaway both of whom are absolutely amazing in their roles, but because of a business idea this movie features. Sorry for a little spoiler, but the movie is about a startup with a genius idea. The character of Anne Hathaway has got it exceptionally write about doing business online. 'Women with a laptop and a glass of wine is a winning combination' she said and started a revolutionary online boutique. Her assumption was as follows: women love to shop, but oftentimes they're way too busy and tired to visit malls or favorite retail stores. They need a different, a time and energy saving alternative that would allow them making purchases in a few mouse-clicks. Simple? As everything genius.
In today's article, we're going to talk through the topic of boutique apps. Not only will we try to define the reason behind their success, but also review the most popular ones and outline the major features any successful boutique app should have. So sit down comfortably and get ready to explore the fascinating world of boutique apps.
Mobile Shopping Market Overview
As there's obviously no need to explain what boutique shops are, let's dive right in into our brief analysis of mobile shopping market. At the outset, it should be pointed out that although mobile usage has already overtaken the one of desktop, the majority of people prefer the latter when it comes to buying online. This can be explained by a set of factors ranging from a lower speed of the mobile Internet to limited user experience (hard to believe that some websites are still not optimized for mobile) to unjustified security concerns.
Whatever the major reason is, only 15 percent of online shopping happens on mobile phones. Nonetheless, there grounds to assume that a share of mobile shoppers will grow steadily over the next few years, which means now might be the best time to launch a quality boutique app. Being a pioneer in business is always rewarded with a minimal competition.
According to the reliable forecasts of BI Intelligence, the percentage of mobile shopping in the US will reach 45 percent by 2020, which is obviously a significant shift towards m-commerce. This mere fact points unambiguously to one thing – mobile shopping and boutique apps, in particular, are likely to be the next big thing in online business. Don't miss your chance to get your slice of this m-commerce pie.
3 Types of Users Most Likely to Shop Online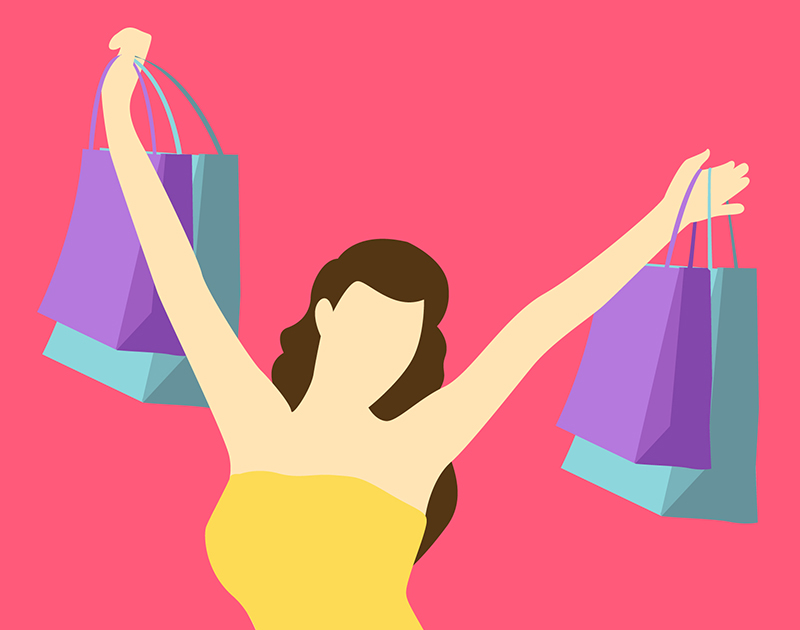 Although boutique apps are rather popular among people of different ages and races all around the globe, it turns out that some demographic groups are more likely to make purchases via their smartphones than the other. Let's take a look at three categories of people that are especially likely to use boutique apps on a regular basis.
Gender: Women
It goes without saying that shopping is more of a female thing. That's not to say that men do not shop and do not use mobile apps for this purpose, but the overall trend is obvious. Experts say that women are 34 percent more likely to use boutique apps for buying clothes and stuff.
Generation: Millennials
The largest living generation at the moment, Millennials are at the same time most active and dedicated mobile apps users. In fact, nearly half of Millennials have at least one shopping app on their smartphone, and 27 percent of them use mobile apps because of exclusive offers and discounts they provide.
Race: The Asian
According to the most recent statistics available, 40 percent of the Asian users spend more money on boutique apps than users of the rest of the world. Needless to say, it makes Asian market the most suitable for launching apps of this kind.
Top 10 Boutique Apps in 2017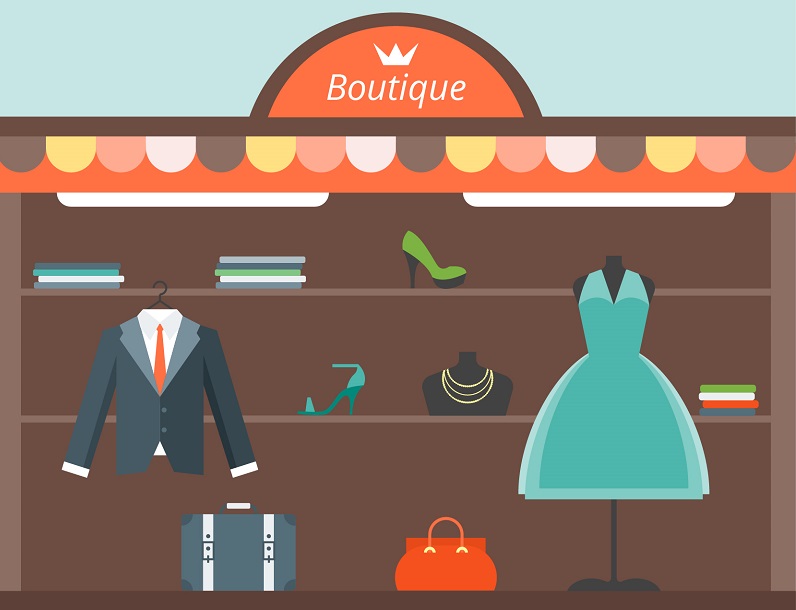 Available for both iOS and Android users, Jane boutique shop offers its users an amazing m-commerce experience. The mission of Jane is rather standard – to make fashion and shopping as simple and fast as possible. Jane sends push notifications about the best deals, provides extensive search filters to save users time and effort, sends alerts when one's favorites are almost gone, and etc.
The major target audience of Zulily is women and kids. According to the official description of the app, its goal is to provide users exceptional shopping experience in the palm of their hands. Inside of this app, users can purchase items with up to 70 percent discount and serves as a platform for discovering new brands. Zulily can be downloaded from both the App Store or Google Play for free.
As one can easily guess from the app's name, ZARA is a boutique app designed for admirers of this brand. Thanks to this app, it is now possible to stay abreast of the new collections, discover most popular looks, track new arrivals, and shop online. The app can be found on both Google Play and the App Store.
Unlike the majority of apps in this category, Poshmark is not only for buying but also for selling clothes. Depending on one's purpose, a user can either shop over five thousand brands or turn their clothes into cash by selling it. One of the best parts is that users of Poshmark can enjoy discounts of up to 70 percent. The app is available for both iOS and Android users for free.
This boutique app has been designed for those who value quality and love all things stylish. Inside of this app, users can search brands like Nike, Givenchy, Valentino, Nordstrom, and many others. The app features over 5,000 of upscale brands. Inside of Shopstyle, users can search for the desired items and filter their search results by brand, price, size, color, store, and much more. What's more, the app sends personalized sale alerts to keep people updated about special offers their favorite brands have. One can find the app on the App Store and Google Play.
There's no doubt that ASOS is one of the most popular boutique apps on the market. Those who for some reason haven't used it yet, have at least heard about it from friends or family. This app is not only about clothes, but also about gadgets, watches, accessories, and more. To speed up their shopping process, users can scan their cards for fast checkout and search recommended items only. ASOS offers a delivery to 242 countries around the world. The app is available for iOS and Android users alike.
Those who prefer exclusive and one-of-a-kind clothes will surely value this boutique app. The prominent mission of this boutique app is to help users explore the marketplace of vintage and handmade goods created all around the globe. Users can save favorite items, get notifications about special deals, communicate with shop owners directly, and even discover upcoming events related to the handmade and creative industry. Little bonus: the app tracks and calculates your shopping statistics. One can download Etsy either from the App Store or Google Play.  
The fact that the majority of boutique apps users are female doesn't mean that men don't use such apps at all. The popularity of Touch a Modern may serve as a proof of this fact. Created for men, this app allows them to shop for unique watches, gadgets, clothes, electronics, and accessories right from the comfort of their phones. The app promises the best prices for products offered on their virtual shelves. It's possible to download the app from the App Store or Google Play.
This Pinterest-like boutique app is one of the young women's favorites. More than 200 million users choose this app because of its special offers that sometimes make it possible to buy quality goods with 50-80 percent off. Inside of this app, users can browse through millions of items, save favorites, benefit from hourly deals, and make educated decisions thanks to user reviews. What's more, the app features a slide-to-pay checkout, which makes the process of buying simple and fast. The app is available for both iOS and Android users for free.
The last but not the least boutique app on the list is Spring. Inside of this app, users can shop more than 1,500 beauty and fashion brands, enjoy free shipping and returns. What's more, Spring users get notifications on best deals and enjoy exclusive offers of their favorite brands. Users can download the app from the App Store or Google Play free of charge.
Features All Popular Boutique Apps Include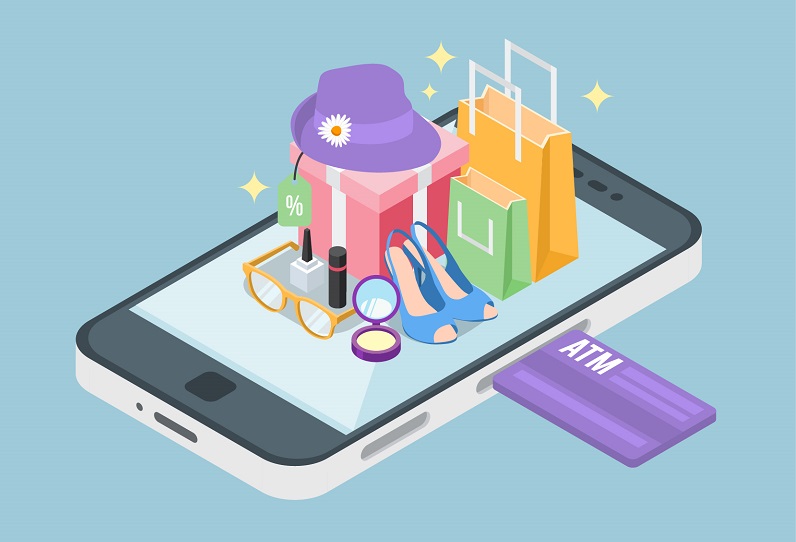 Having studied the market and defined the top boutique apps out there, it's now possible to tell what particular features such an app should include. So here's the list of absolute musts:

Online check-outs.

To encourage users to purchase more items and make it frequently, it's important to simplify the procedure of payment.
Multiple search filters.

As boutique apps tend to have thousands of items for sale, it's necessary to include as many filters as possible. Let users search by size, brand, color, price, stores, collections, and etc.
User reviews and photos.

The gap between expectations and reality is one of the biggest pain points in online shopping. That's why it would be good to let users see real pictures of goods they'd like to purchase and read reviews from customers.
Push notifications with special offers and last-minute deals.

To encourage more visitors and buyers, it's important to let people know about sale and discounts.
Ability to select favorites and wish-lists.

Sometimes people are just not ready to buy something right away. Let them save what they like and get back to the app later.
It's safe to say that boutique apps are the future of fashion and retail business. Most of the people love shopping, which means that building a quality boutique app is always a good idea. The only thing to remember is that boutique apps should be secure in payments and user-friendly in design. So make sure to only work with mobile app developers who have a relevant experience and necessary skills.
Wrapping Up…
To implement a top-notch boutique app for a fashion outlet, jewelry boutique or luxury watches shop one must partner with professional mobile app developers. Experts in mobile app development have not just the skills, but also sufficient experience, efficient processes already established. All this ensures timely delivery of outstanding results to clients, which exceed their expectations. If you want to build your own mobile app, you probably are also interested in selling it. Take a look at our detailed guide on how to promote your app.
Adoriasoft has many years of effective mobile app development experience for businesses in a variety of niches and industries. So developing mobile apps that have great potential to become successful is what we do on a day-to-day basis. Contact us today and we'll provide you a free consultation and estimation of your boutique app development project!