9 Reasons Why a Project Manager Rules Any IT Project
04.28.16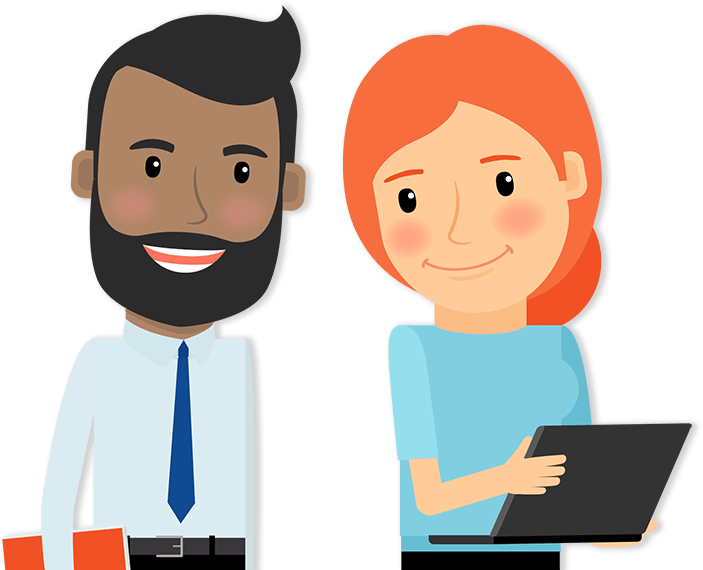 IT outsourcing clients usually need extensive information on the functions and responsibilities of their software development project manager. They often suggest that the development process management can be driven by а team lead. This can be true for a simple IT development case. But it is not appropriate when dealing with the point of view that appeals to even the basics of project business logic. The development process is temporary, but it is built and maintained as a business process. In other words, it must be administered in the similar way as business does. So ask any TOP manager or business consultant what are the risks for a company which hires the same person as a business administrator and as production/commercial manager? For instance, you can discover more of what happens when CFO also handles CTO/CIO functions.
The truth about the role of project manager
Each successful software development project has to be administered by both product management and team management to achieve its objectives. There are the two poles that are expected to be controlled by different experts in order to have a technologically effective collaboration between project teams as the key necessity for development progress. Project managers have a secret knowledge of achieving synergy in project development. We are going to find out some of it from Adoriasoft PMs Olga, Alex and Evgeniy.
Why do you think there is not enough useful information regarding the importance of such project manager's skills as effective communication, thinking out of the box, tasks solving and the set of project tasks on the Web?
Evgeniy: It's like trying to master a bicycle while reading the manual – such practical skills as communication, facilitation, team management and motivation require vast hands-on experience that cannot be easily articulated simply through general or even specific reviews.
What is the most difficult about project manager's routine and responsibility?
Evgeniy: The most difficult and the most important is to help development team take responsibility for their work.
Is it easier to be a PM of an in-house project or a remote one?
Olga: Remote project management is harder because it's a +1 big task for a PM to make both client and team perceive the project as an in-house one. In this case people's complete involvement and communication work effectively.
What are the main differences between Waterfall and Agile software development methodologies when speaking of effective project management?
Olga: The idea of "waterfall" is to describe a purpose very sharply along with the clear-cut time planning. This leads to a situation when a final product does not meet client's expectations. The ongoing client's feedback during lean software development process dramatically reduces risks, those that are under PM's responsibility.
What are your TOP5 skills as a PM?
Alex:
– Communication
– Decision making
– Planning
– Creativity
– Leadership
Any story from your experience dealing with risky or unexpected circumstances?
Olga: Risk management is based on the understanding of risks causes through the effective communication skills, which a PM uses when dealing with a team and a client. You must dig to the bottom and intuitively anticipate problems, e.g. two weeks of stabilization after the development.
What is the most important in communication with the client?
Evgeniy: The most important is to get maximum transparency for the client as if he is working with an in-house team.
What's your project management nightmare?
Alex: Starting project with a deadline but without designs and documentation. The moment you realize it is like riding on a lion over the desert.
What's your favorite joke about being a PM?
Alex: A project is one small step for the project sponsor, one giant leap for the project manager.
Conclusion
We think that some of you, our blog readers can also hold a position of a project manager. So we would be happy to see your own answers to the questions listed above. Don't hesitate to share your opinion in the comment section below, you are the most welcome.