CIO Outsourcing for Small and Midsize Business
03.10.16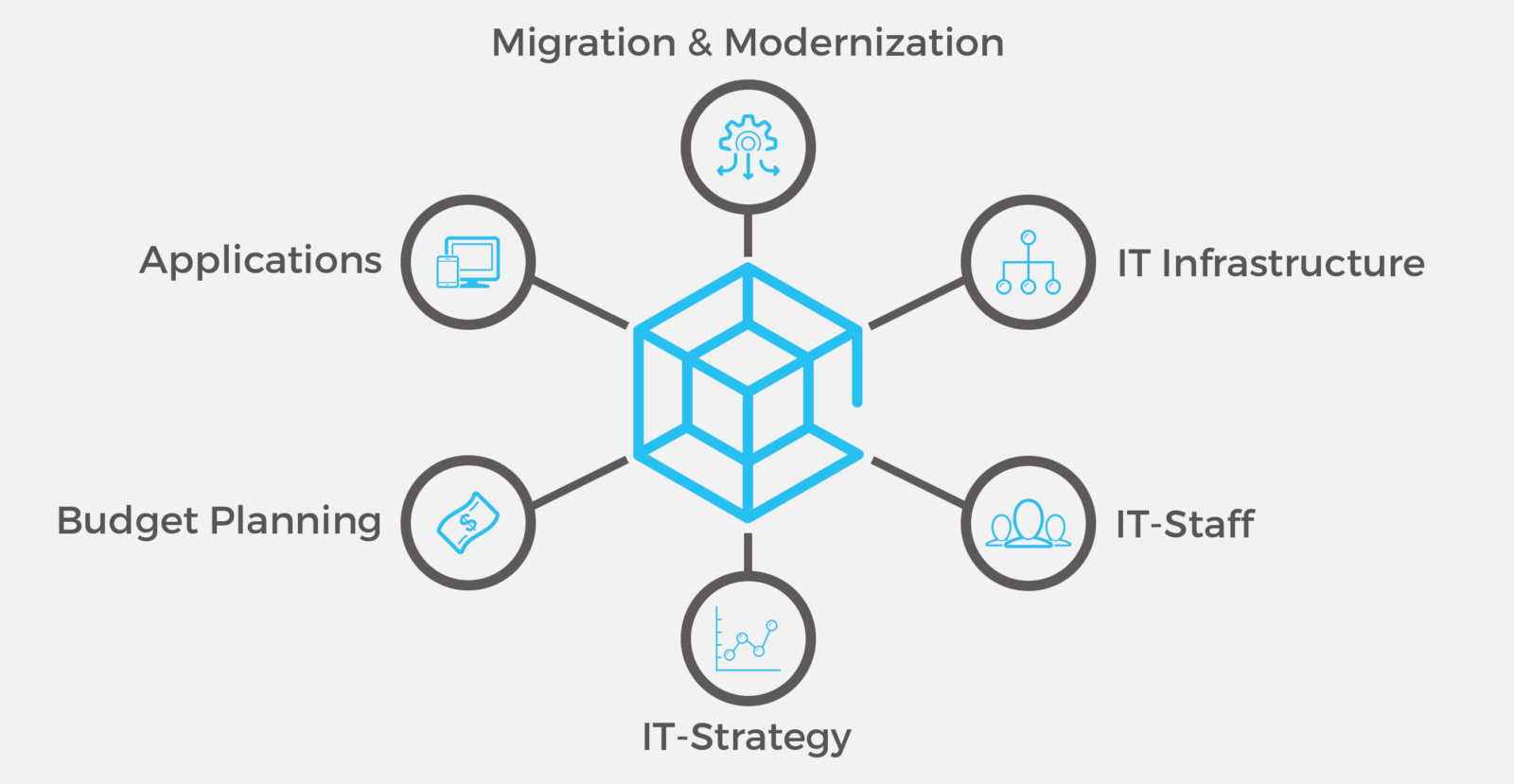 Are your company's goods and services totally in the digital world over all the cycles? Or don't they deal with the information technologies at all? Do specific business standards force the local market? Has it been structured or not? And finally, are your customers and core audiences the computer gurus or quite the reverse? Thinking out of the box on these cases means а unique consideration of the information epoch as an opportunity rather than a difficulty. Today, we are going to talk about the CIO outsourcing for the SMB and SME segments.
If you hesitate over what to begin with, start asking yourself the following questions:
Does your business administration have entire control over accounting?
Do you need to build or optimize business processes automation?
How about measurable KPI's and marketing investments?
For instance, you have ambitions to achieve the desired growth: аre your company's internal communications compatible with the international standards?
Answers to these questions require an expert opinion from a qualified person, competent technology professional, and informatization specialist. He is likely to solve tasks in the situation of IT-solutions abundance while involving in digital business. If a business is based on offline interactions, an IT-expert should perform a deep and broad expertise of legal and potential technologies in order to make them work together and separately and do the best.
Who is CIO?
In global companies, such expert is called Chief Information Officer. CIO Outsourcing of big and international businesses is the right expert to be responsible for the aforesaid. He is one of the key employees who take part in tactical and strategic planning. Sometimes he leads the cornerstone IT-projects and can function as the Chief Technical Officer (CTO) as well.
The collaboration of CIO Outsourcing and CTO can be analogous to the teamwork of accounting and financial departments (CAO and CFO) by the level of typical miscommunications. Every second person in abovementioned departments discovers conflicts of different priorities given to strategic and tactical workflows and objectives.
The core business process of any commercial organization directly relates to financial planning. And only budget planning defines the opportunity to have CIO as a staff member. Practically, there aren't enough operating funds to attract the appropriate employee. Then the responsibility for IT-initiatives leadership lies with CFO and/or CAO. This is a smart business development solution as long as its administration introduction begins with accounting. But on the other hand, a company can suffer losses from strategical objectives and everyday operations controlled by personnel without an appropriate level of IT expertise. Even if it is not a crucial skill, the company runs the risk of becoming out of business standards and market conditions very soon.
But what if skilled IT-management is not only a strategically important and therefore budget eating necessity of your business success? Could it happen that the win-win solution is available and affordable owing to the IT-communication's rise yet again?
Imagine yourself having an expert level of solving tasks:
Regular audit of your IT-environment
Mix of cloud and offline solution specifically designed for your business
Ontime update of your applications and essential migrations
Data backup and security
Overall planning сounselling that integrates your company's information exchange system step-by-step into the single custom solution
Yes, we are talking about IT outsourcing or, to be precise, IT-management outsourcing for the SMB/SME segments. These solutions are usually called virtual CIO (vCIO) or CIO outsourcing. Adoriasoft is here to provide you with a full-cycle of offshore/nearshore IT consulting for your business.
With this option your company will be able to:
Make the right decisions regarding information technologies
Select appropriate applications sets
Build and develop hardware and software infrastructure
Plan IT-budget
Recruit and manage IT-staff
Pay the right amount of attention to each IT-task in the overall strategic planning
There are four main KPI's of the ongoing vCIO service:
Digital tools for day-to-day workflow productivity
Hardware and software infrastructure efficiency
IT-expanses optimization
IT-crew management and evaluation (employees, onshore, nearshore and offshore)
Conclusion
You, your workers and your clientele might suffer from poor apps interface. So our task is to examine if it fits your business needs today and tomorrow. Sometimes an easy and affordable way to increase operating productivity of legal digital tools involves its mobile versions that often meet more up-to-date technological specifications. It represents a substantial contribution to the more strategic view of modernizations and migrations. A next step is a number of decisions on your company's hardware asset – as both a financial and business development factor. The key turning choice here is usually cloud-based solutions vs own web server solutions. We are ready to guide you through the reality in order to leave back doubtful facts by building a practical action plan.
Adoriasoft is an outsource software development company. However, we don't misunderstand the fact that a business is built on people. For instance, your company is an offline training center and your organizational mission includes personal development values for everybody involved. But your effective online marketing strategy can have education as a core attraction function as well as a PR platform, even regardless of the industry or business model, which involves the necessity of intensive development of your staff's soft and hard skills. And this is not about the wage costs as the core budget expenses. The same way it has been planned for one or two years, IT-services requirements should be steadily growing up to keep meeting the business development progress. We are ready both to effectively manage your in-house IT-team and in being your ultimate offshore IT-team.
So we encourage you to benefit from vCIO service as a part of offshore IT consulting:
Stay focused on what you and your business do best
Reduce costs by using outsource options
Have affordable, high-level and reliable control of your company's IT-performance