7 "Yes" to IoT Software Development
10.28.16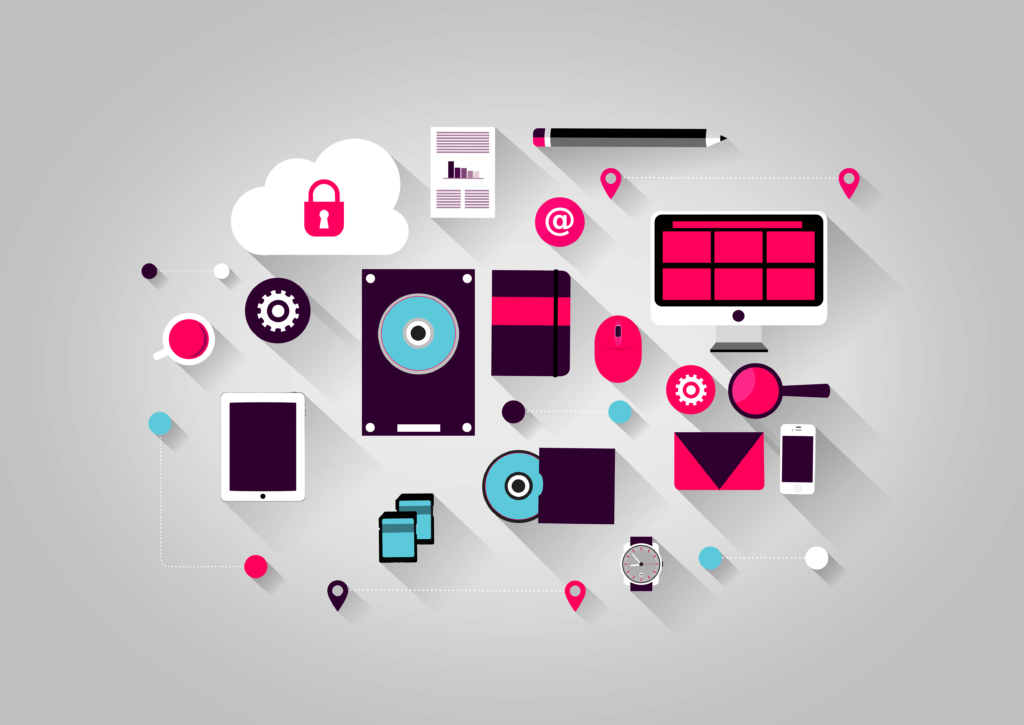 Internet of things (IoT) along with IoT software development "promise" change people's lives: how we work, study and entertain. According to analytical information, the number of devices with internet access is going to reach 8.4 billion. What is more, it will grow up to 60 billion by 2020.
The term "smart house" is no more out of this world nowadays. Today's immersion of smart things, which can be controlled via apps, is growing rapidly. We are on the verge of witnessing the revolution in both business and day-to-day life, obviously. Connected devices are now widely used for planting and cropping of cultivation, animal observation etc. Many corporations having realized the high potential of the Internet of Things, more and more corporations tend to make high investments in this sphere. Previously, we shared with you our article on 4 trends of custom software development for IoT. Today we'll tell you about the 7 bulletproof pros of the IoT software development.
The internet of things is a complicated system, which consists of the following levels:
Infrastructure – server-side software that analyses and processes provided by connected devices data
Smart gadgets – devices that interact with others (sensors, detectors, apps) and the network. They can automatically transfer data to each other, while the application analyses received information.
Apps – mobile, web and hybrid IoT applications, which enable users to manage connected objects via their smartphones, tablets or PCs.
One of the main trends today (touching the subject of technologies) is the IoT apps development. Building mobile and web apps that can control different devices operations, as well as between each other, become more and more popular. There are IoT apps, which can transfer data to certain center for further processing. According to this analysis, they initiate certain actions. For instance, it is about IoT apps which send signals of a stroke or heart attack to the personal physician or call the emergency. Thus, that sort of technological solution can even rescue people's lives.
1. Business processes and workflow optimization
There are plenty of mobile and web development methods for solving certain tasks. Meanwhile, process automation and optimization is actually the main goal of these solutions. E.g. the attractive perspective is product development which allows excluding a human from certain operations similar to bots in converce (conversational commerce).
2. Healthcare revolution
The aforementioned emergency case is just one of the many others:
Wearables and their apps
Measuring devices
Differential diagnosis apps
Mobile and web solutions to help to make decisions
3. New educational environment
According to most forecasts, IoT software development will seriously impact upon the educational industry. This is going to be an evolutionary step soon. Nowadays, High Tech solutions infiltrate schools, co-workers, and universities by changing the tutoring approach. Thus, many modern digital devices are widely used for educational purposes, including mobile and web apps, platforms, smartphones, and tablets.
For instance, IoT app with plenty of different tests, videos etc that track user's activity (e.g. time of answering questions) and process the results. Then, a tutor receives each student's report of his/her strengths and weaknesses. This also helps to optimize the learning course as well.
4. Retail innovations
Retail is at the top of industries that will benefit it's market companies. What is more, one of its best examples of recent innovations is beacons. They can do many things: collect customers data, guide them inside the building, send relevant pushes etc. A lot of trading centers and supermarkets have already started to use beacons for forcing sales and improving customers loyalty.
5. Dramatical decries of car crashes
IoT apps development is one of the best technological opportunities for tracking traffic, weather etc. The optimal traffic optimization is building apps for interaction with many sensors, which register any road activity as well as inform drivers about traffic jams, construction statuses, and optimal routes.
6. Heating and lighting adjustment
The Internet of Things has now influenced an intensive circulation of temperature, pressure, vibration,  and lightning sensors, which are connected to each other, IoT app and to network directly. This lets us build a network of connected devices in order to adjust heating and lighting.
7. Optimizing research performance
Sensors and detectors can be now applied to even geological formations or directly to plants. These devices can deliver signals of any status changes, growing conditions etc to IoT apps, which process the received data and show them to a user. This is the way to optimize tests and experiments as well as the researchers in general.
The IoT has enormous potential for investments. Its development leads to a significant increase in the number of mobile and web apps as well as connected devices. To sum up, the IoT is about life quality improvement as well as general progress.
Adoriasoft has great expertise in software development and ready to provide top services in IoT app development. Contact us today to get a free estimation of your project!