29 August, 2017
Does Your App Collect User Information? Here's How to Keep It Safe.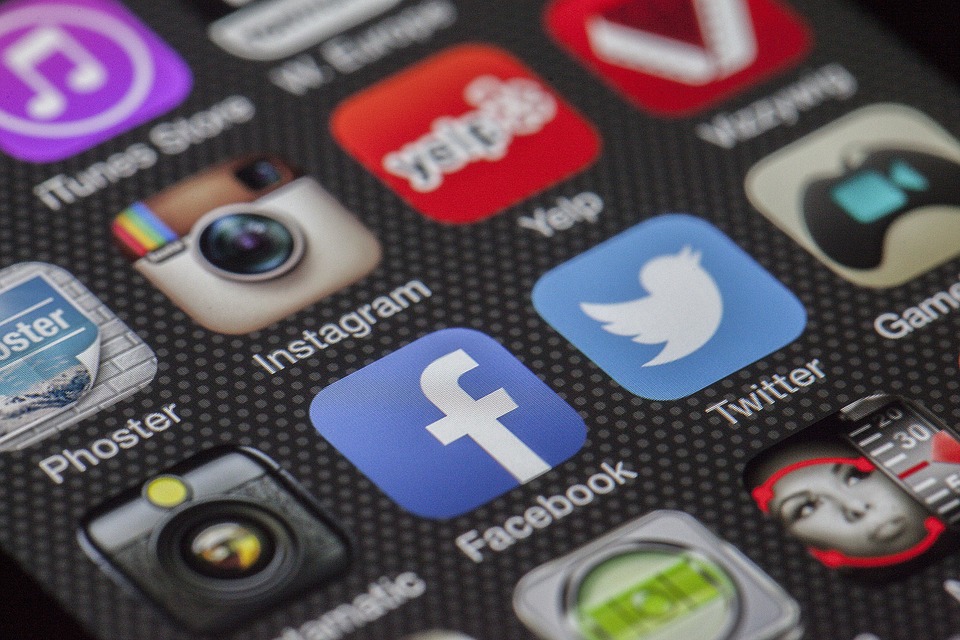 Apple reported that 140 billion apps have been downloaded from its App Store between July 2008 to September 2016. The number gets much bigger if we take into account Android users. Statista says that 149.3 billion mobile apps were downloaded only in 2016! And in 2021, this number might grow to 352.9 billion app downloads.
Needles to say that the apps have become such an integral part of our daily life that we hardly even notice when we are required to give our name, email address, location, or other pertinent information. As an app user, this just becomes a simple key that unlocks the program that we're trying to use.
For business owners, collecting consumer information can provide vital insight into whether you're recruiting the right potential customers.
While this type of data collection is commonly accepted as the price of convenient and targeted apps, the security of this critical information shouldn't be overlooked. Download a free checklist for bringing your security on a high level.
Security Gaps Remain Widespread
In a recent survey by Clutch, a B2B ratings and reviews firm based in DC, website managers revealed that security on the web wasn't as guarded as it should be.
"There's room for improvement when it comes to how website managers secure their sites and protect Internet users' privacy," explains Michelle Delgado, a researcher at Clutch.
In a survey of 302 website managers, Clutch found:
Website visitors' email addresses (57%), names (47%), and locations (45%) are the most commonly collected data points.
Once site visitors' data is collected, 48% of website managers store the information on their website; 46% store information on a third party app, such as Dropbox; and 25% store information offline.
Website managers are split nearly evenly when it comes to how they host their sites: 47% use self-hosting services, while 49% use externally managed servers.
37% of websites use encryption to help protect information.
An additional 21% of websites plan to add encryption this year.
Although this survey gathered information about websites, the findings reveal information that remain broadly relevant. Whether your customers rely on a website, an app, or a combination of the two, securing user information before disaster strikes is an important key to the longevity and success of your business.
How Secure is Your Database?
Most companies use the app onboarding process to gather and store personal information about their users. These details are necessary to customize the user experience, but if this data ends up in the wrong hands, it can harm both your company and your customers.
Fortunately, there are many easy-to-implement, inexpensive solutions you can use to securely store your data, no matter how you gather customer information.
Make a Plan
An old adage advises that the best defense is a good offense. What sort of policies do you have in place in case of an attack?
If this seems too basic, you'll be surprised to learn how many companies lack a plan of action in the event of a cyberattack. NetIQ found that:
1 in 3  companies do not have a written information security policy.
1 in 3 organizations do not or do not know if third-party data access contracts / policies are in place.
Only 20% of IT security professionals are confident their organizations have made adequate investments in educating users on how to avoid phishing attacks.
Although thinking about security can be intimidating, having a plan in place can prevent hackers from striking and help you recover faster if they do. By making changes–many of them small and easy to implement–today, you can prevent disaster tomorrow.
Beware of Email Addresses
Commonly collected information such as name, email address and location can lead to privacy risks for users regardless if it is gathered through website collection or app onboarding.
With so many accounts to keep track of, many users opt for onboarding sign-ins that sync with Google or other existing user accounts. Clutch found that 57% of websites collect users' email addresses, and that number may be even higher for apps, as most require users to set up accounts during onboarding.
If a hacker obtains a user's email address, they may be able to unlock countless other social media, banking, and personal accounts associated with the user's email address. One way to keep users safer is to require an original user name, rather than allowing users to sign in with an email address alone.
Store Information Safely Through Encryption
Once an email address (or any other personal information about app users) has been collected, it must be stored securely. Encryption is one of the most common ways to keep this information safe.
Once a file has been encrypted, only people with the key can unscramble the data for the understandable text. If your company stores user information gathered during onboarding or in-app purchases on popular public cloud platforms such as Microsoft Azure, Amazon's AWS, or Dropbox, you already have access to encryption tools for added security.
Secure the Data, Not the Device
As companies increasingly allow employees to work remotely, many rely on cloud platforms to give employees access to the data they need from anywhere in the world. This also means that an average employee might start the day by checking email on his or her mobile device, hop onto a company-provided laptop during the day, and prepare for the next day's meeting on a personal tablet in the evening.
By storing information in the cloud, you can ensure that your employees have seamless access to the information they need, no matter where it's stored. However, the expanding number of access points means that securing devices is no longer a realistic security measure.
Instead, encrypting data that's stored in the cloud can ensure that you get the best of both worlds when it comes to security and access.
Guard Against Phishing
To further safeguard data, it's important to be intentional when setting access permissions. When it comes to users' personal information, it's best to limit access to the members of your team whose work directly relies on understanding the details of your users' profiles.
When it comes to security breaches, Clutch found that email phishing is the most common, affecting 30% of websites. This issue brings our examination of security full circle; improperly stored user email addresses are vulnerable to hackers who can wage an attack by impersonating a company.
In this area, apps have a distinct advantage over websites. By creating a secure messaging feature within the app that users can use to report bugs or request customer service, you can minimize the chances of customers falling for a fraudulent email from a phisher.
By encrypting sensitive customer information such as email addresses and also creating a clear, secure channel for customers to receive support, you can take a two-pronged approach to safeguarding your app against phishing attempts.
The Cost of a Security Breach
As hacks become increasingly common, the time, energy and money required to implement strong security measures is minimal compared to the financial and reputational damage hackers can wreak upon your organization. This is especially true for companies that devote most of their resources to a digital product such as an app.
Consider these additional statistics from NetIQ:
The average cost of a corporate data breach increased 15 percent in the last year to $3.5 million.
Security incidents caused downtime of more than 8 hours for 31% of impacted organizations.
The involvement of business continuity management reduced the cost of data breach by an average of almost $9 per record.
Companies in the U.S. and Germany paid the most at $246 and $215 per compromised record, respectively.
Financial services organizations saw the financial losses from incidents jump 24%
The cost of a security breach leapt 282% in healthcare
Mobile devices (smartphones and tablets) are perceived as IT security's weakest link, closely followed by social media applications
72% of security incidents at financial services organizations involved a current or former employees.
Third parties with trusted access were responsible for 41% of the detected security incidents at financial services organizations.
The App security might be challenging. Especially when you have strong deadlines on launching the product. This is one of the most important tasks you want to solve from the very beginning. But don't worry. Adoriasoft, specialize in these types of questions and can help you out. Their team has the expert knowledge required to protect your most valuable asset: Your data.
Whether you need encryption services to secure user data; firewall software; or another solution, Adoriasoft can help ensure that your company has the support needed to protect against an attack.
Learn more by exploring Adoriasoft's security case studies.
That's it. If you have any questions on App security please feel free to leave a comment or share it directly via email!