Meetup – Blockchain 101 + Initial Crowd Offerings. Raise Money Legally using an "ICO"
06.13.18
Working with a cutting-edge technology is cool in a number of ways. One of them is the ability to meet the tech enthusiasts and professionals devoted to the research and development of the subject they have set their sights on. Such meetings usually burst with ideas, new knowledge, and bold opinions. This is another way of saying that we are excited to have attended the blockchain meetup in Saint Paul, Minnesota, on June 5, 2018. The meetup welcomed anyone interested in blockchain projects – investors, startups, developers, researchers. As we try to follow everything that is happening in the crypto world, we were glad to attend.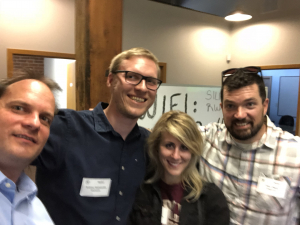 The meetup attendees were mostly blockchain developers and representatives of companies that either plan to use blockchain in their business or are already using it. We met several people from medical companies evaluating the possible benefits the blockchain can bring. Decentralized blockchain-based networks have proved to be very cost-effective as compared to the traditional data storages and transaction vehicles. And, medicine can definitely use some cost-effectiveness!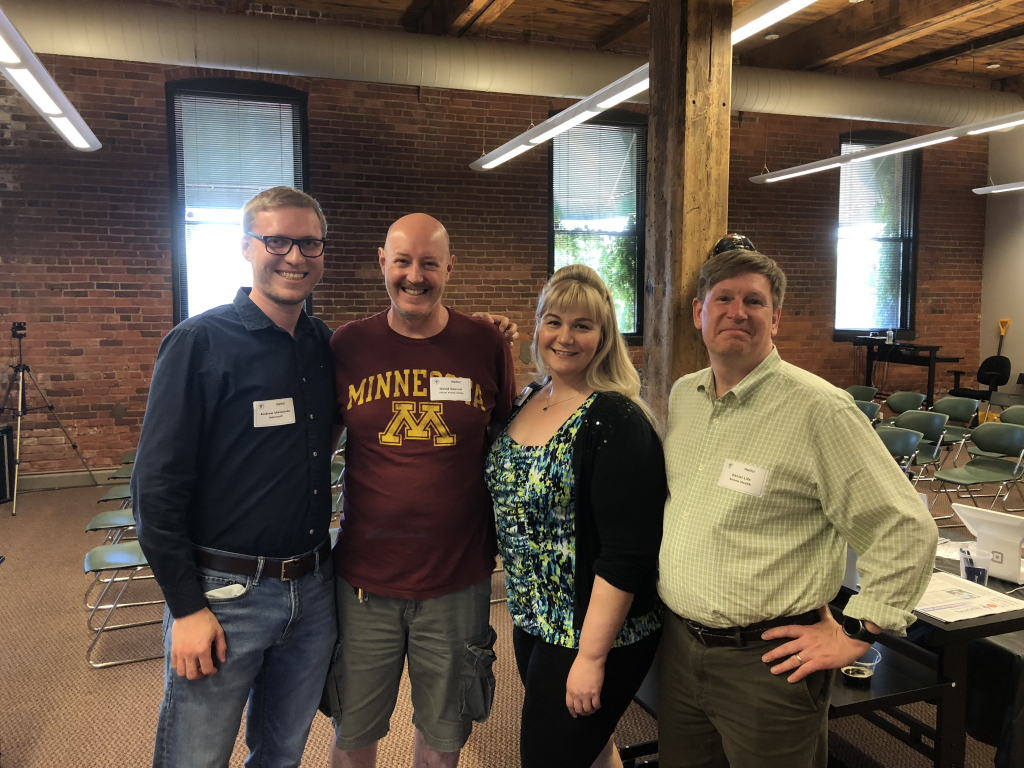 The meetup presentations and discussions were focused on two main topics – the blockchain basics and the ICOs and their existence after the famous SEC regulation. The host, David Duccini, organized the meetup so that we started with the description of blockchain and its main features and then gradually moved to the ICO-related subjects.
David is a cybersecurity expert and an avid blockchain enthusiast. He and his colleague, Jade Barker, made a focus on initial coin offerings and, particularly, on the implications of US SEC regulations adopted in 2017. These regulations classifying some tokens as securities can make launching ICOs difficult for some startups. At the meetup, David and Jade shared their recommendations on running ICOs,  so that to remain within the legal bounds and at the same time not to waste too much time and effort.
The ICO-related topics were especially interesting for representatives of startups thinking of launching their own coin offerings, thus the discussion was quite lively. A lot of original opinions were shared, both on the blockchain development and the legal compliance matters. Often, the discussion deviated from the ICO subject, as the major technological value is, of course, the blockchain per se. Its advantages are recognized by many industries. And, many startups are thinking of adopting blockchain technology to bring their products to a new level.
Attending this meetup was useful and enlightening, as we had a chance of sharing knowledge with the people with hands-on experience with blockchain applications and their implementation. At the same time, looking at the legal issues of ICOs, we saw that the crypto market will definitely become more regulated and, hopefully, more secure and transparent.
We will be happy to keep you informed of other crypto events, the hottest news and the latest breakthroughs in the crypto research and development. Subscribe to our blog not to miss our stories from the wonderful crypto world.