Fintech Apps and Banking Mobile App Development for Startups
05.11.17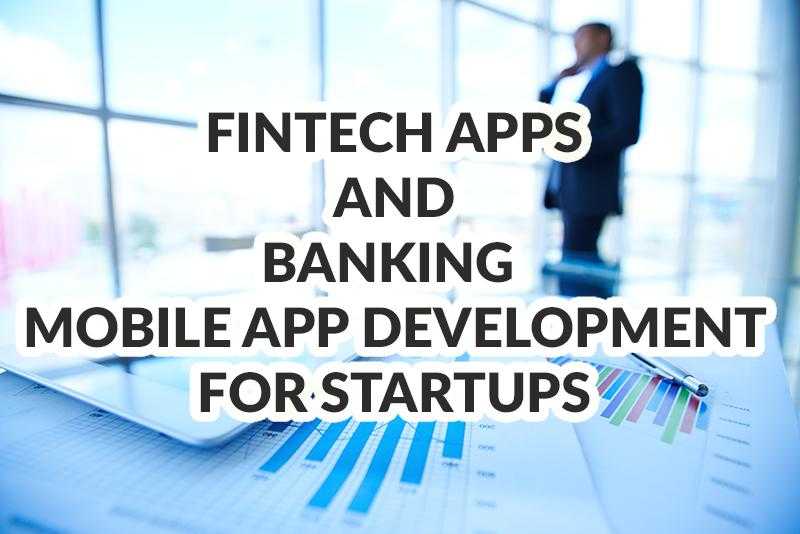 Fintech apps (or financial technology apps) are extremely popular today since they change the way business is done completely. Although the fintech industry is not so old, it already made a huge impact. It made much easier for people now to make electronic transactions.
So how did fintech actually emerge? Specialists state that fintech startups occurred in a response to the challenge of making financial systems more effective. Thus more and more entrepreneurs connected with finances and banking started to think outside the box. That's how the first fintech startups were founded some twelve years ago.
Today the term "fintech" comprises of various technological concepts that are all related to the industry of financial services. In short, fintech apps are responsible for innovation in different sectors of financial industry. They include diverse financial education apps, retail banking and lending apps, peer-to-peer money transfer applications, investment apps, cryptocurrency-powered apps and other.
Will all existing fintech apps as a notion be still in demand in decades to come? Most definitely yes. According to a recent report by Juniper Research, there will be over 2 billion users of mobile banking apps by 2020. And this number will be growing since more mobile users tend to save their financial information on smartphones for future purchases. So let's dive into fintech apps and mobile banking app development. You'll know how fintech entrepreneurs can develop their own apps to succeed.
Fintech Apps Segmentation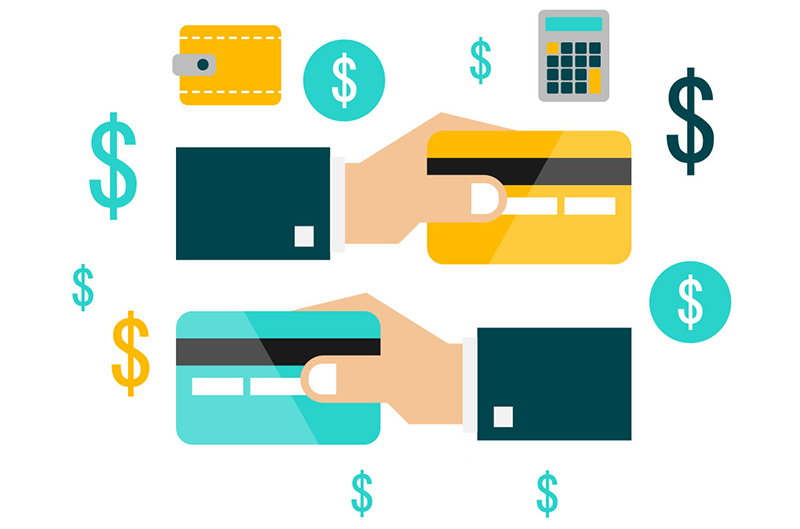 Banks and financial institutions embrace modern technology very fast. Now many of them, including B1NK in Kazakhstan, Digibank in India, are able to offer digital-only service to their customers. Why do such digital banks flourish? Because they are able to lower their costs and gain direct access to customer's information. Moreover, the top players on fintech market are able to offer thus lower fees and better rates than those who haven't yet modernized their processes.
Let's look at some of the most interesting fintech apps in their respective niches:
Processing Payments
Paypal is the world leader in processing payment apps today. The app for Android and iOS devices provides the same functionality as the online Paypal.com service. So by means of the Paypal mobile app customers are able to transfer money to any Paypal account worldwide using just a mobile phone number or an email address of the recipient. The moment money arrives in the account a user can spend it or withdraw it if necessary.
A good choice for small businesses Due.com lets users benefit from a convenient digital wallet, invoicing service and fast operations handled at low transaction rates. What's remarkable is that this web app provides a high level of security of both personal and financial data of its users, as well as it thoroughly encrypts each transaction. As the service states it's suitable for all types of entrepreneurs out there: from freelancers and consultants to designers and developers.
iZettle also efficiently serves small businesses. What this fintech app does perfectly is that it allows small business owners accept cash and credit card payments from a smartphone or tablet. With additional cash drawers and receipt printers from iZettle one can also provide customers with printed or online receipts.
Another interesting example of a successful fintech app is Mobikwik. The mobile app available for iOS and Android devices was launched in 2009. Now with the base of 50 million users Mobikwik offers a user-friendly digital wallet, which has become a real substitute of a physical purse for its users worldwide. The service offers easy and instant payments for electricity, water, gas, insurance payments, recharge payments and much more. It also accepts all popular payment options and works with major banks too.
Personal Loans
In regards to the ways of making personal loans an easier experience for users, LendUp offers just one of them. It's a web application (also available for mobile) that lets users from selected US states apply for a short-term loan 24/7. The app makes decisions on loans instantly. Also users of the service are able to earn points in the LendUp Ladder program. According to it LendUp borrowers can apply for more money over time if they earn enough points being active app users.
Sofi is another web service that provides personal loans, mortgages, student loans and refinancing, and other financial products online. Rates on loans are defined based on each user's career experience, monthly income and expenses, financial history and education. The service also provides a functionality to plan and make investments wisely with no special fees.
Automated Investing
Wealth management apps increase in popularity, and Wealthfront is no exception. It's a useful tool that helps users to manage their financial lives by following a selected financial strategy. It serves as a digital financial advisor available both for desktop and mobile devices. With Wealthfront users can choose one of the account types, each aimed at achieving a particular goal: saving funds for college, retirement or saving money to accumulate wealth.
Betterment is another digital advisor for maximized money management and wealth building. In addition to financial advice from experts the app offers a variety of solutions concerning financial planning, retirement, IRAs, tax-loss harvesting, trusts, tax-coordinated portfolio. Betterment is available for desktop and mobile devices, including Android and iOS smartphones.
Operations with Cryptocurrency
Digitalization of the world has led to the physical money being gradually replaced by virtual currency. Known as cryptocurrency, major app markets of Apple and Google already accept some, including Bitcoin, Litecoin, Dogecoin, the DAO, Ripple and Ethereum. How does cryptocurrency work? Thanks to the technology called blockchain, which is behind all cryptocurrency operations today.
Generally speaking blockchain is a distributed database without centralized management and with no intermediaries. Built with blocks in a chronological order this technology records all cryptocurrency transactions. Let's look at some of the most interesting instances of cryptocurrency-powered apps available on Google Play and the App Store.
Bitcoin Checker
It's a free app for Android that shows current prices on popular cryptocurrencies used around the world. The app has a laconic UI, yet it's very informative. Bitcoin Checker has a large amount of information on cryptocurrencies and their rates on exchanges such as Gdax, Gemini, Kraken, OKCoin, McxNOW and many other.
Blockchain Bitcoin Wallet
One of the most popular free Bitcoin wallet apps today and probably the leader in the market is Blockchain Bitcoin Wallet. The app for iOS smartphones lets users easily and securely manage bitcoins on their accounts. Using the iPhone camera app users are also able to send bitcoins simply via QR codes.
Bitcoin Wallet
Developed by Coinbase, Bitcoin Wallet is a free Android app for buying, selling and storing bitcoins, ethereum and litecoins. The app offers secure operations within a user account for easy cryptocurrency management. So it mainly serves as Paypal for users of Bitcoins who prefer to make transactions on-the-go through their smartphone or other mobile device.
Mobile Banking App Development: Best Practices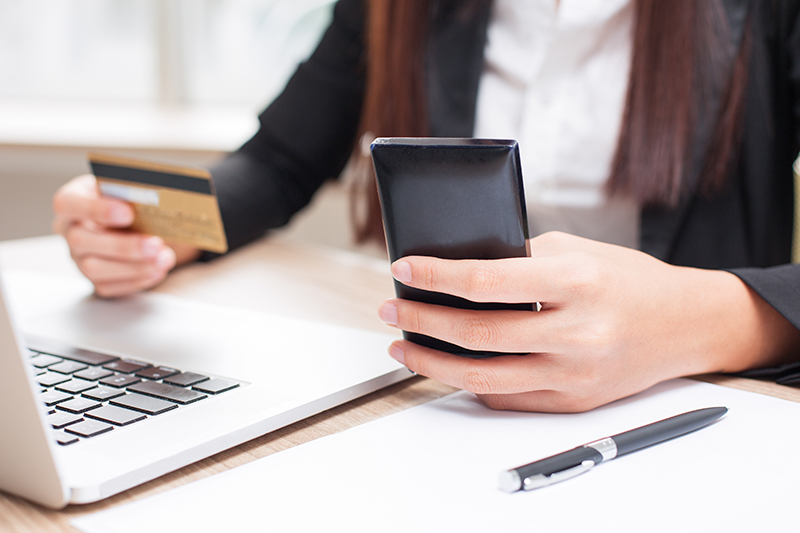 Mobile banking apps doesn't remain behind fast-growing fintech startups. In fact, most progressive banks adopt all the cutting-edge technologies too in order to make lives of their customers easier.
Citi Mobile is one of the leading mobile apps for iOS and Android mobile devices introduced by Citibank. According to Business Insider, the app has significantly grown in popularity mainly due to addition of FICO score feature. However, Citi Mobile provides more up-to-date features than that. One of the features is getting access to a user account with TouchID. Another one is having an instant glance at account without actually signing in. For this purpose app users have a Citi Mobile Snapshot at their disposal. It's also possible for users of the app to activate their new credit cards, as well as lock and unlock any their card.
Another popular mobile banking app is Chase Mobile by JPMorgan Chase, one of the four largest banks of the US. The app is also available for Android and iOS devices. What Chase Mobile does is that it provides users with an ability to perform transactions, manage their account, set up push notifications and alerts, manage credit and liquid cards. Currently this mobile baking app can be installed either in English or Spanish.
Other large US banks, including Wells Fargo and Bank of America also have their mobile apps. They offer similar functionality and set of features, adding more security and user account protection too.
In the ranks of reliable mobile banking app developers Adoriasoft stands proudly. The company has a vast expertise backed by real development projects. We are passionate about providing the highest level of data security to our clients. Being under NDA, a comprehensive fintech project was developed by our mobile development team. The task was assigned to us by one of our most respected clients – a world-famous banking institution. We had to create a security plugin for bank employees' authentication and authorization. Adoriasoft has successfully developed the plugin needed using C#, Java and IIS technology. The company thus helped the client to increase its data security level significantly.
Fintech App Developers: Who to Work With?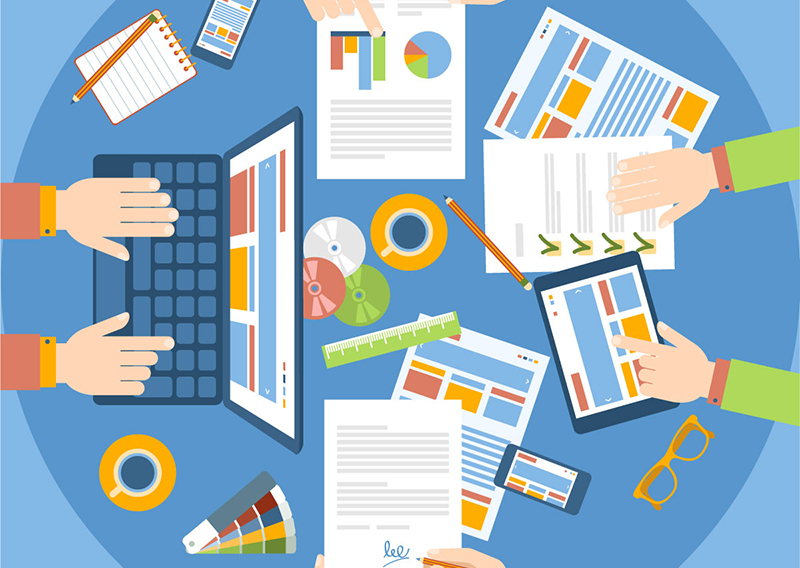 When businessmen and startup owners seek development partners they are looking for professional help in the first place. Therefore to execute what's on their mind it's important to address highly qualified developers and experts. Talented developers who lack sufficient expertise are unlikely to implement a successful mobile app project on a client's budget and time.
For development of a comprehensive, yet easy-to-use fintech mobile application one must consult and cooperate with developers who have already proved they can do it. So before jumping into business please make sure you have checked your potential partner's portfolio and credentials. If they have an example of a fintech mobile app in the portfolio it'll be an easy task for them to develop a set of key features of your brilliant fintech app.
Data encryption and protection play a huge part in fintech apps and mobile app banking. So if your prospective developers have enough skills and expertise in this area you can give them a chance in the development of your project.

In regards to Adoriasoft, a fintech apps development and mobile app development company, you may fully entrust us with your project. Having over 8 years of expertise in developing successful apps we'll make sure your fintech app or a mobile app for your banking institution will be state-of-the-art software. The mobile app that will earn the love of its users. To get an estimation of your project simply contact Adoriasoft today – and you will have the best dedicated team of developers you can find.