Adoriasoft visits Security Token Offering and Exchange Forum
03.09.20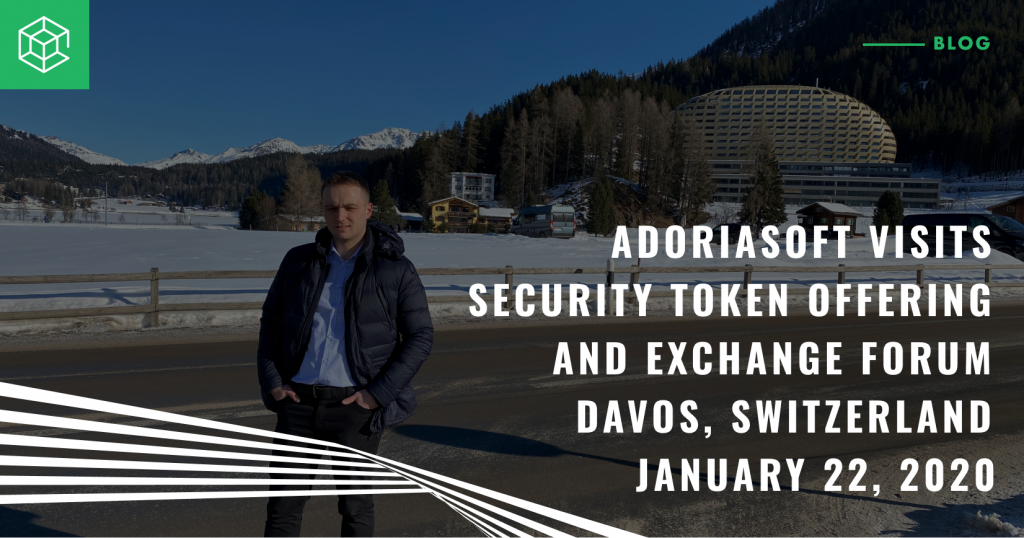 Each winter, Switzerland hosts lots of globally significant events – from the annual World Economic Forum to a number of industry conferences highlighting problems and challenges that arise in the particular sector of the economy.
Among other industries, Switzerland specifically welcomes blockchain and other DLT experts to discuss hot issues in the area of decentralized networks. Unlike many other governments, Switzerland is noticeably encouraging and supportive towards blockchain and the related technologies and was the first economy to adapt its legislation to accommodate the inevitable disruption that blockchain causes.
This year, Adorisoft attended one of such events, the Security Token Offering and Exchange Forum. The forum was organized by CV Labs, a blockchain initiative dedicated to building an effective ecosystem for distributed ledger technologies development and promotion. CV Labs supports blockchain startups offering all kinds of assistance. Among other activities, CV Labs hosted a forum focused on the challenges that appear in connection with such a burning issue as STO.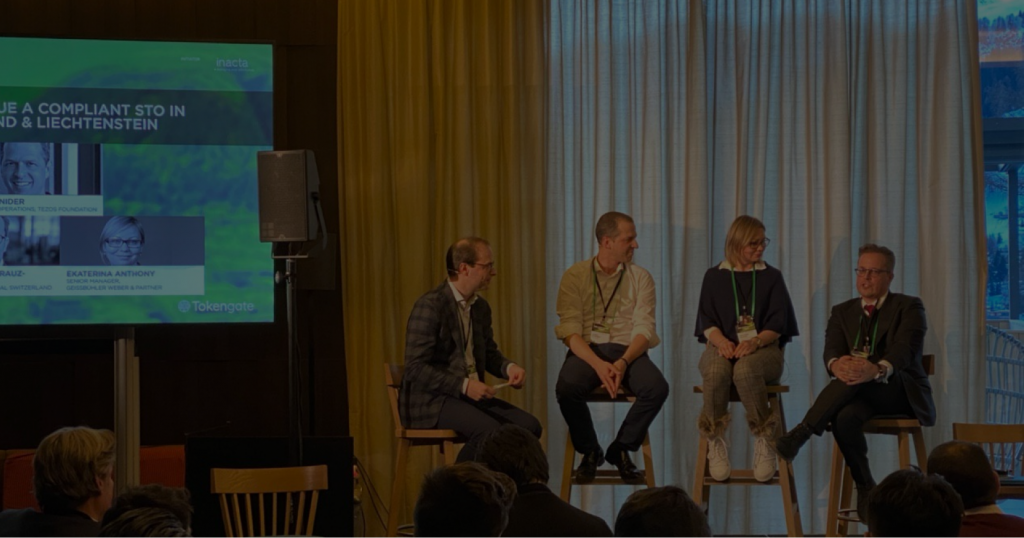 Switzerland was the first country that created legal provisions to the development and operation of blockchain enterprises and financial institutions. Recently, Liechtenstein also implemented the laws that provide for digital products, thus becoming the second economy offering a favorable environment to blockchain initiatives. The legal provisions and government support make it possible to realistically talk about practical implementations of distributed networks and tokenized assets.
The forum that we attended became a space for many hot discussions of the future of tokenization. Many experts are positive that the prospects of tokenization are bright and promising. Digital securities issued as a result of STOs will become convenient tradable financial instruments that are easier to manage than traditional ones. Banks may offer custodian services to holders of digital assets with all the usual features – secure storage, management and investment.
Another matter that received its share of attention at the forum is the problem of KYC and AML rules that need to be applied to STOs. On the one hand, asset digitalization is attractive especially through its low bureaucracy. On the other hand, the necessary identity check procedures should be in place to make sure that all tokenized assets are legitimate. The fact that different governments have different laws regarding the KYC/AML procedures makes the problem even more challenging. 
Our main takeaway of this forum was the encouraging news of the existence of legal grounds for STOs and asset tokenization. Now, the answer to the question "Is STO legal?" is definitely "Yes". However, while the resolution of the legal problems is a true quantum leap, a proper STO still requires professional technological assistance. Launching an STO needs a secure and efficient platform using the globally accepted cryptography and distributed ledger technologies. This is where Adorisoft will be happy to offer expert knowledge and practical expertise.
For businesses considering an STO, the final piece of the puzzle has fallen into place –  there are just a few jurisdictions, where STOs are allowed. If you need professional blockchain development services to launch your STO platform, reach out to us, and our team of experts will be happy to work with you.