Adoriasoft rated among the top 40+ blockchain developers on Techreviewer
07.31.20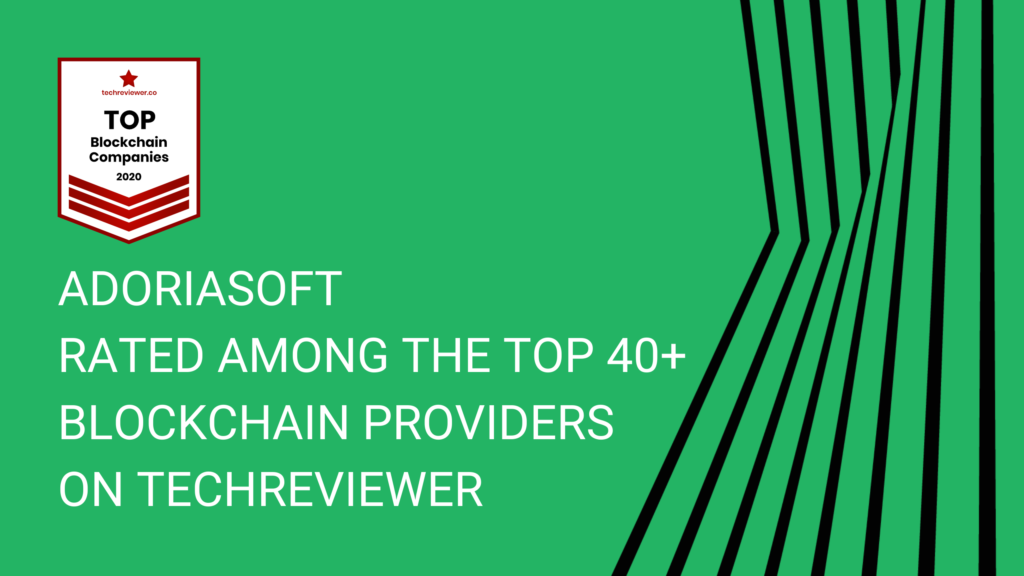 Adoriasoft is committed to promoting the adoption of blockchain and other distributed ledger technologies and to building secure and effective custom solutions in this field. The company consists of experienced engineers and developers with a solid scientific background allowing them to handle complicated tasks.
Adoriasoft is a member of a number of international blockchain communities participating in various projects as a contributor. Access to the state-of-the-art blockchain technologies gives the team a perfect opportunity to apply the latest innovations in their decentralized solutions.
Now Adoriasoft's achievements have been recognized by Techreviewer, an analytical hub publishing the rating of top software development companies. You can find Adoriasoft among the Top 40+ Blockchain Development Companies 2020.
Adoriasoft is proud to be among the top companies working in the field of blockchain development and is working hard towards new milestones.